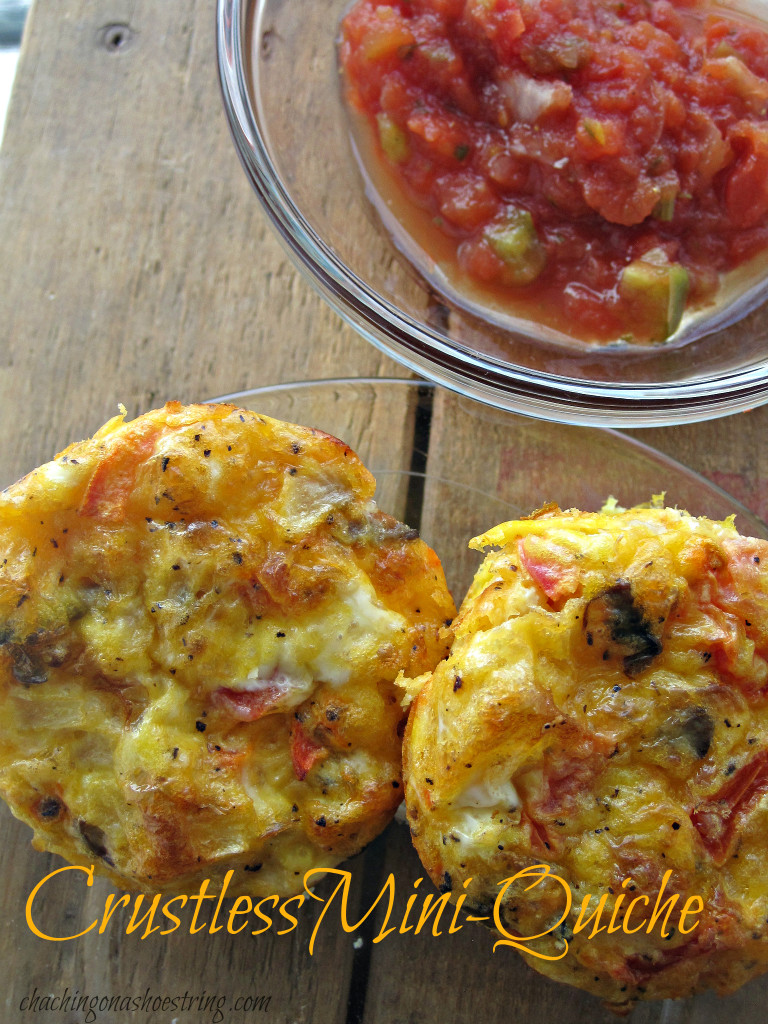 Growing up, I used to make a huge and delicious Easter brunch for my family – complete with festive breads, muffins and casseroles.  It was a labor of love and I thoroughly enjoyed it.
These days, although I still love to celebrate, I also value simplicity  as I consider how to make holidays special.
So these Crustless Mini-Quiche fit the bill perfectly.  They are delicious, a special treat, and easy to whip up in advance to make Easter morning stress-free and enjoyable.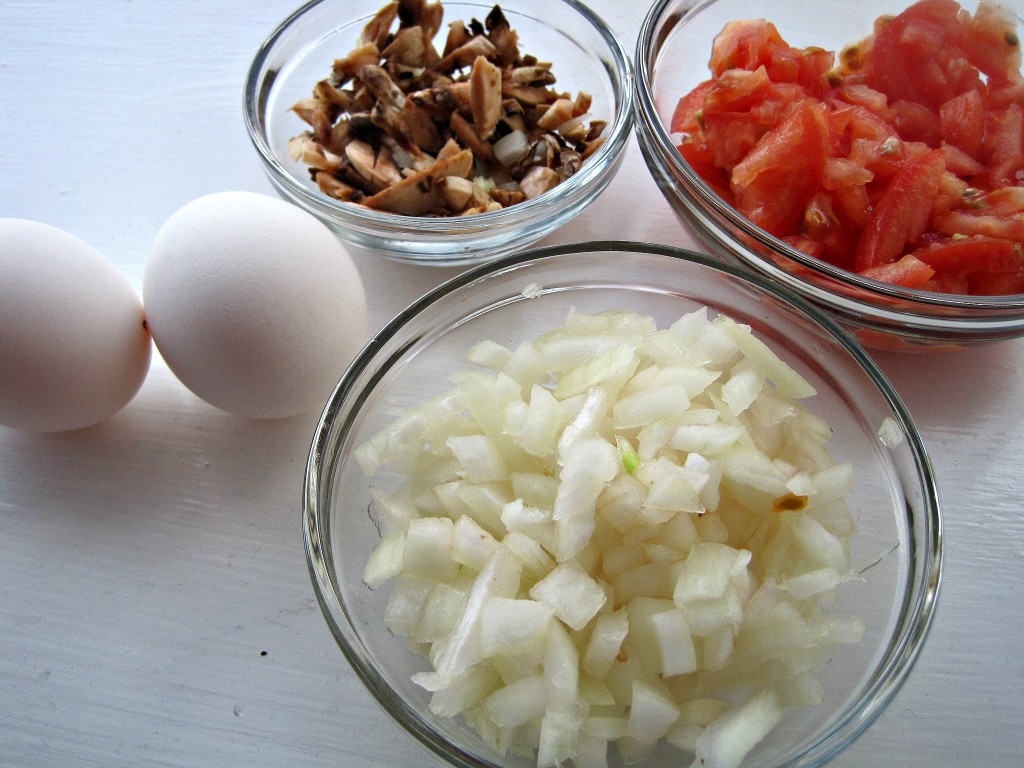 I purchased all of the ingredients at ALDI for under $10.  (When ALDI's eggs are only $0.78/dozen it's pretty easy to make this a frugal dish!)
Shopping List:
8 Goldhen Large Eggs

1 cup Happy Farms Shredded Sharp Cheddar Cheese

20 grape tomatoes (I used Roma)

1/2 cup mushrooms

1/2 cup onion

1/2 tsp. Stonemill Essentials Salt

1/2 tsp. Stonemill Essentials Black Pepper

Little Salad Bar Premium Salsa (optional)
Recipe:
Step 1: Preheat oven to 375 degrees.
Step 2: Saute chopped onion and mushrooms until onions are translucent and mushrooms are juicy.  Set aside.
Step 3: In a medium bowl, whisk eggs together and add salt and pepper.
Step 4: Add in cheese, onion and mushroom mixture and diced grape tomatoes.
Step 5: Grease a muffin pan and scoop the mixture into the pan. (Grease generously.)
Step 6: Bake for 10-20 minutes or until firm and slightly brown on top.
Step 7: Serve with a side of salsa or diced tomatoes.
How about you?  What dishes do you like to serve to celebrate Easter?
Disclosure: ALDI provided me with a $10 Gift Certificate to purchase the ingredients for this recipe.