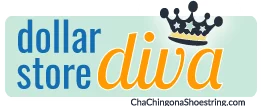 Who's ready for the Dollar Store Diva's Big Surprise?!

***
Remember this picture from last week…the results of my little Dollar Store shopping spree?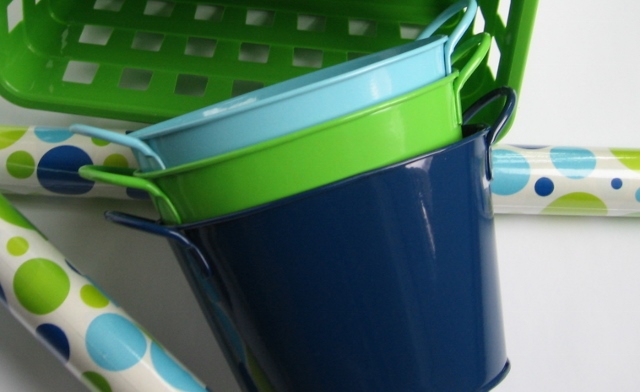 Well, over the weekend that became this…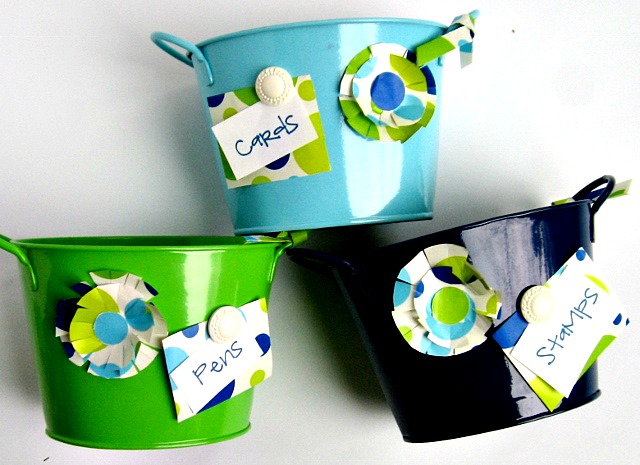 and this…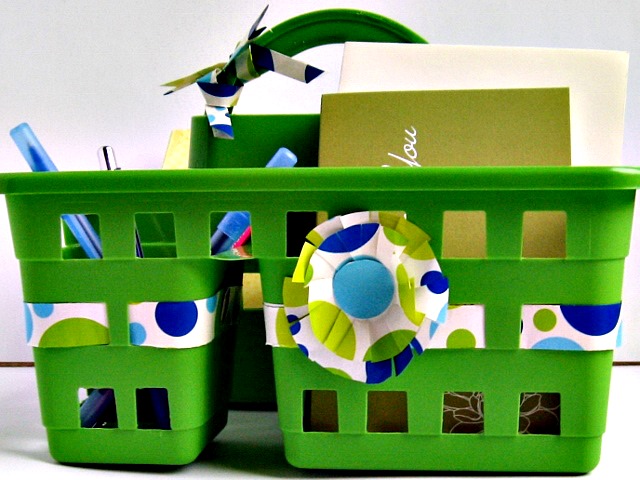 because I want to invite you to join THIS…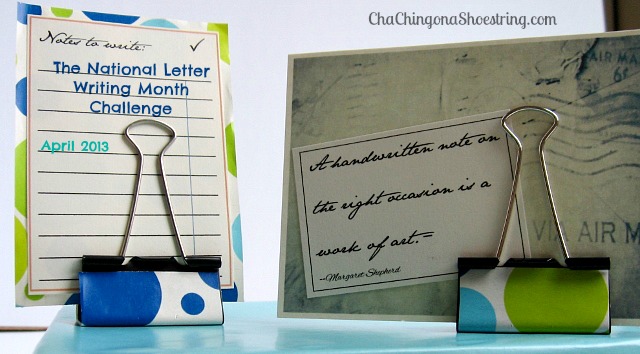 Did you know?
April is National Card and Letter Writing Month.
Yup, April is National Card and Letter Writing Month.
And Kaley and I have cooked up something special to entice our readers to join us in mailing some handwritten notes.
We're psyched.
And if you'd like to join in the fun, we want to offer resources and tips to help you get pysched …and organized!
Like my Notes to write check list: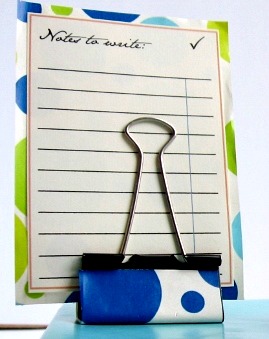 my motivational quote: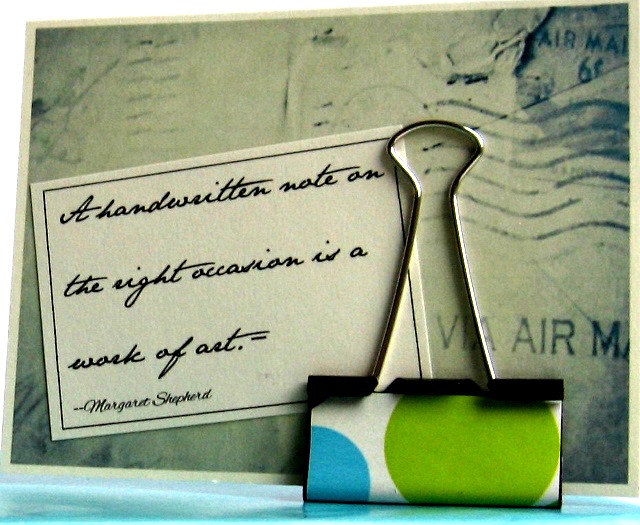 and my handy-dandy everything-I-need-to-write-letters carry-all: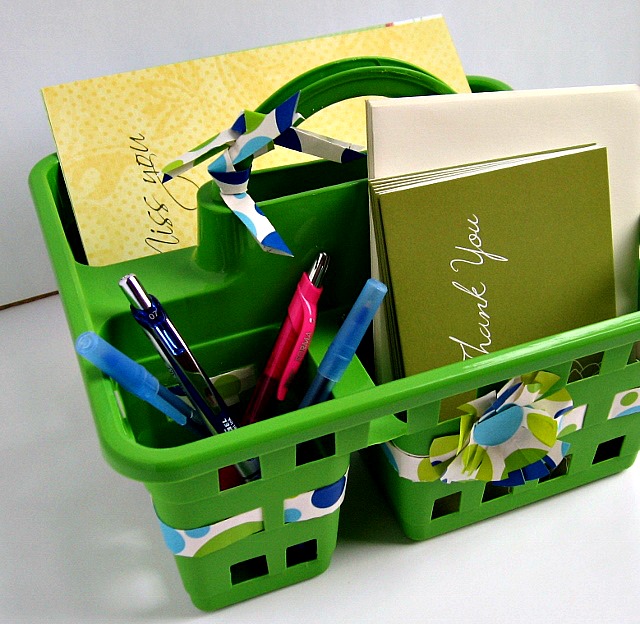 Be sure to check back in for the fun details of our
Cha-Ching on a Shoestring National Card and Letter Writing Month Challenge
along with FREE printables and tutorials for the two organizational options.
So…who's in?!
***
For those of you who haven't met her, the Dollar Store Diva happens to be my Mom who has a special power.  She can transform Dollar Store and other inexpensive finds into super fun gifts that would brighten anyone's day!