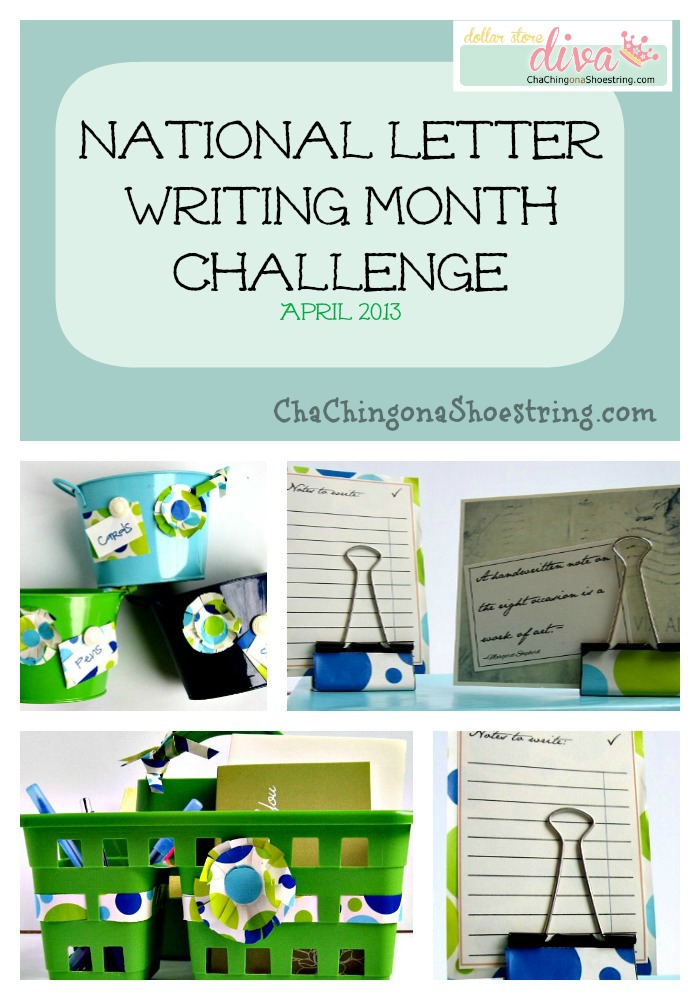 ***
"A place for everything, and for everything a place."
 It is important to have our tools gathered and in one place–
lovely stationery, favorite pens, the addresses of those we plan to write,
and postage stamps ready for the addressed envelope.
So here's my second organizational idea–a handy, dandy carry-all.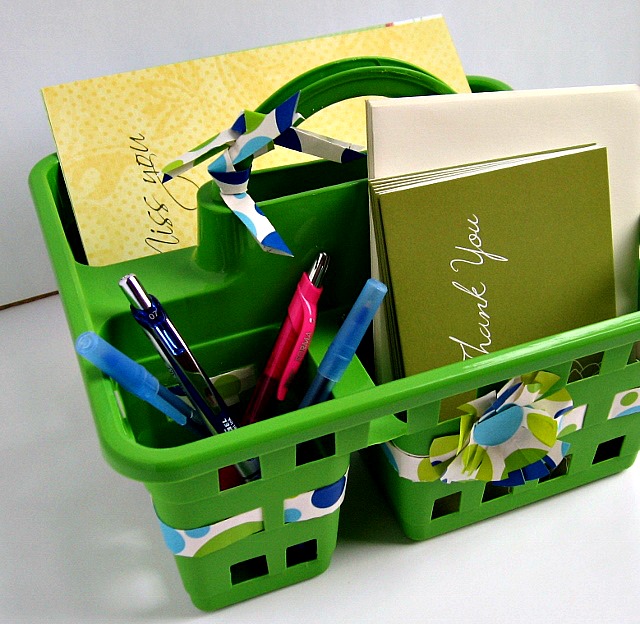 I used the same paper flower and wrapping paper "ribbon" tied to the handle as explained in my previous post.
In addition, I cut lengths of the wrapping paper, folded them into thirds lengthwise, and wove them through the basket.
What a huge difference this little $1.00 purchase is going to make for me!
And then there's the checklist.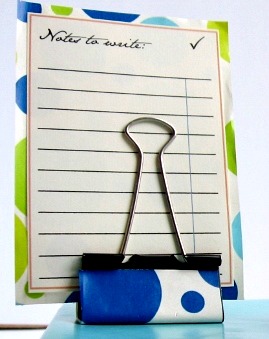 For me, making a list of friends and family I want to write is an important next step, so I created this checklist.
And then, as soon as the stamp is on the envelope, I get to put a check on my handy list!
Inspiration
I am always inspired by this quote from Margaret Shepherd: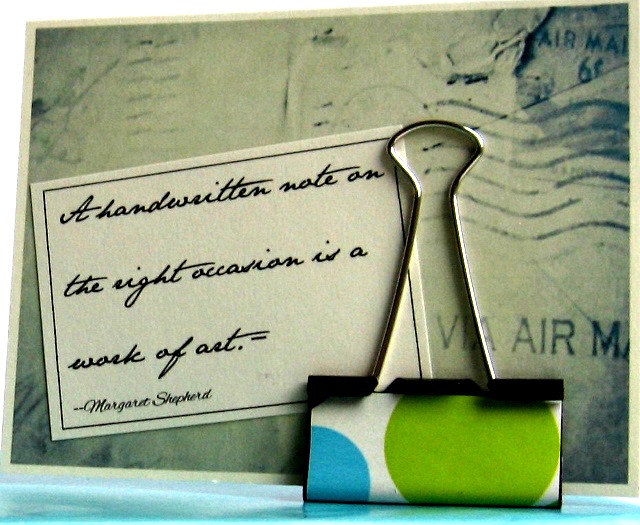 Just print my Letter Writing Check List and Quote and follow the easy directions for both the quote and the checklist.
Cute-as-a-button binder clips
I realized that I needed some way to keep the list and the quote visible on my desk, so I used the binder clips from my Dollar Tree purchases. I have tried this idea before with smaller clips, but the weight of the paper caused them to fall over. This larger size (6/$1) did the trick perfectly. I measured the width of the clip–2″–and the length I would need to wrap around it–just under 2 1/4″–and cut a strip of wrapping paper that size. I stuck some tape runner on the three surfaces of the binder, and wrapped the paper around it. It couldn't have been easier. And so cute!
So there you have it!
I'll be back soon with some tips on people you could add to your list and some super easy stationery you can make.