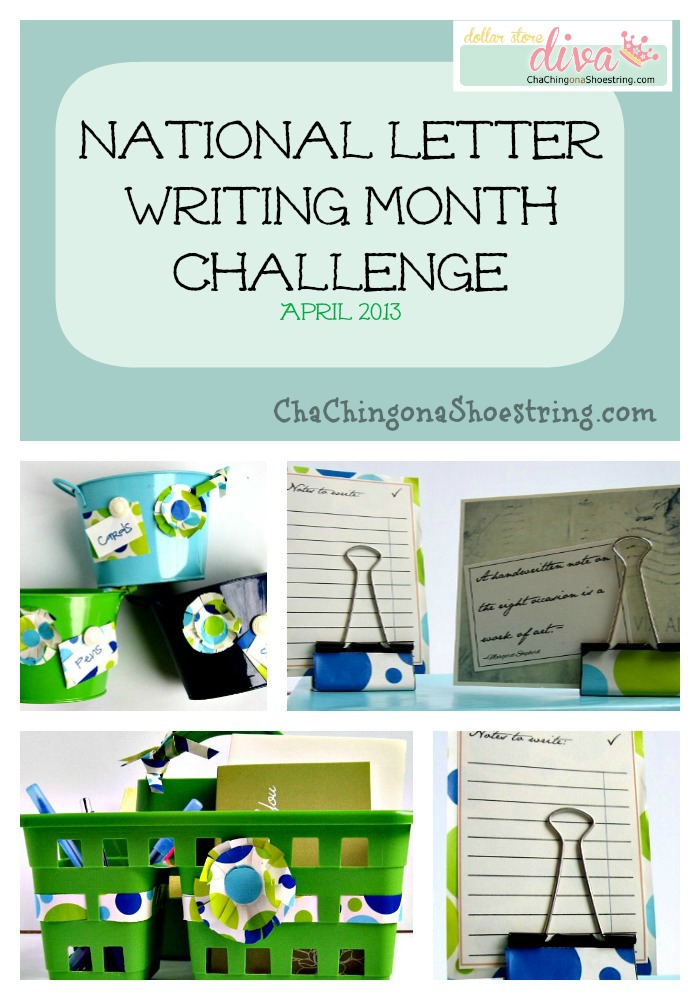 The final post in our National Letter Writing Month Challenge from the Dollar Store Diva.  Be sure to complete today's easy task at the bottom to enter to win a $50 Michaels gift card!  
Also – don't miss my Mom's beautiful story about the old letter she found midst her Mother's belongings.  It's one of my favorite stories!

***
Well, here it is–the last day of April and the end of our letter-writing challenge. It has been a pleasure to walk this snail-mail journey with you. As for me, I have had the pleasure of writing letters and notes to family across the country; longtime friends; a dear, dear friend in a nursing home; and others I thought just needed a warm hello.
So, for our last hurrah, I thought I would share another favorite way to use scrapbooking card stock to make the easiest-ever stationery. (Even easier than my Easy as Can Be stationery!)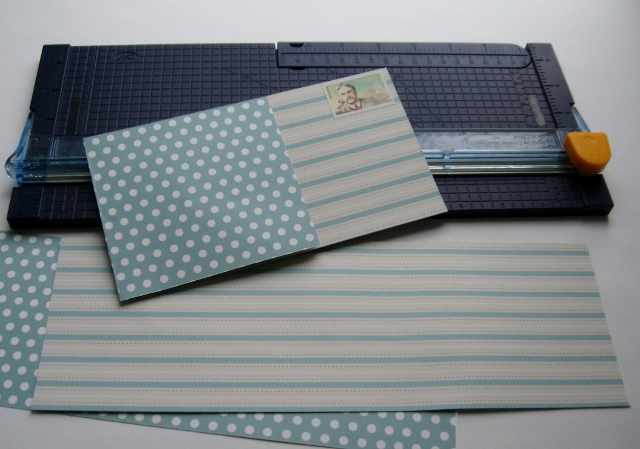 1) Choose scrapbooking card stock that has a different design on both sides; be sure that one side is light enough so it can be written on.
2) My card stock is 12×12″ so I used my trimmer to cut three 4″ wide strips
3) If there is a design on one side that needs to be in a specific direction, be sure to trim the strips in the right direction.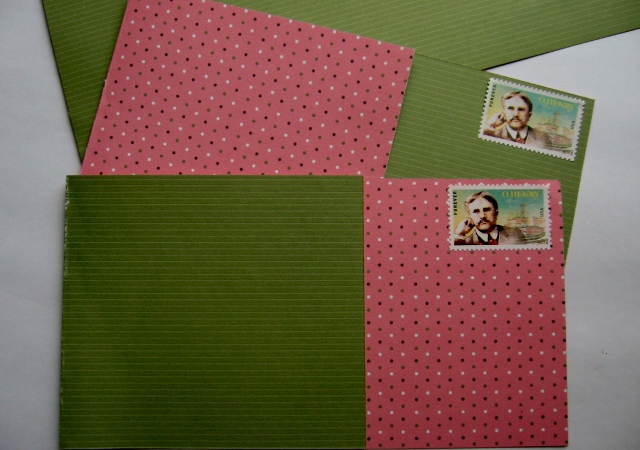 4) After you cut the paper into three strips, fold them over lengthwise 4 1/2″  from the left to the right, leaving 3″ of the reverse side of the paper exposed for the address and the stamp. The card will be about 7 1/2″ long.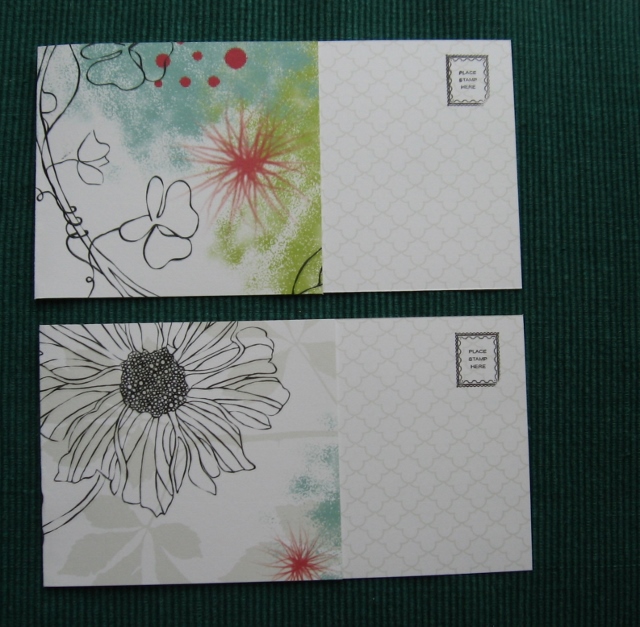 The flap will need to be sealed with whatever adhesive you have available. I like to use removable glue dots adhesive.
Now, wouldn't you love to get a handwritten note like this in the mail?
To wrap up our month-long challenge, I'd like to share a story about a letter I found as I was sorting through my mother's belongings.
I'm so thankful that over 100 years ago my grandmother put a pen to paper and added a stamp.
***
And now …who wants to win a $50 Michaels gift card??!
To encourage you to join us for National Letter Writing Month, we will be giving one lucky Cha-Ching on a Shoestring reader a $50 Michaels gift card at the end of the month!
Entering to win is easy.  At the end of each Dollar Store Diva post this month (there will be many!), there will be one method of entry.  If you choose to complete that task, you will be entered.
This giveaway ends at midnight tonight April 30, 2013.  We'll randomly select one winner from the comments left on each of the posts when the giveaway has ended.  So that means the more you get involved with National Letter Writing Month, the more chances you will have to win!
Here is today's task:
Simply leave a comment below sharing about how many letters or post cards you were able to send during the month of April.  (Click here if you're reading this in an email.)
HINT: Want extra entries? 
Click here
to check out all the other ways to enter the giveaway this month.
**Want to stay connected during the National Letter Writing Month Challenge? Be sure to sign up for FREE updates from my email newsletter or on Facebook.**
Disclaimer: Michaels provided the $50 gift card to give away.  But as always, the rest is all me!