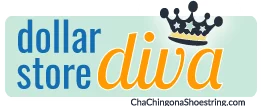 ***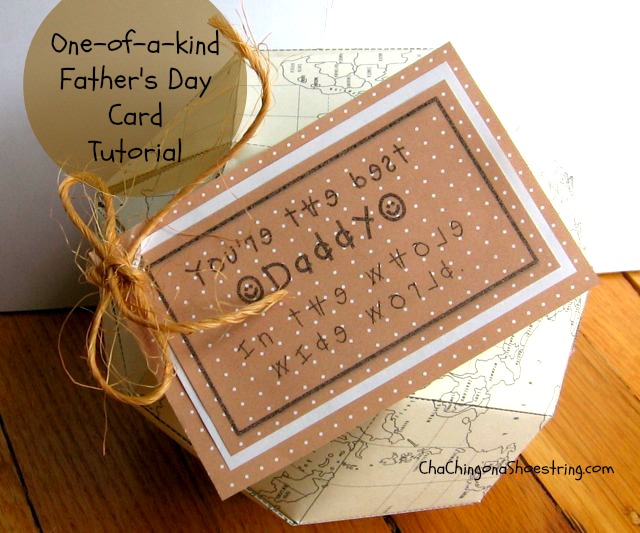 Aren't globes fascinating?
When I found this website Le Paper Globe, I was so very, very excited. Check it out right now and get excited along with me.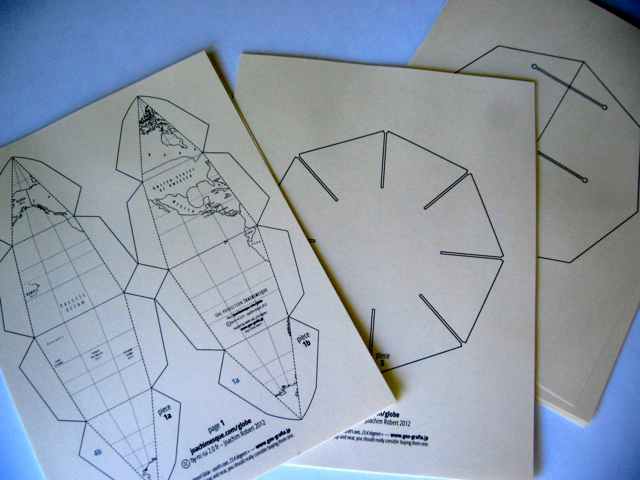 I used the website's free download, printed the templates, and followed the clear (and delightfully witty) pictorial assembly instructions.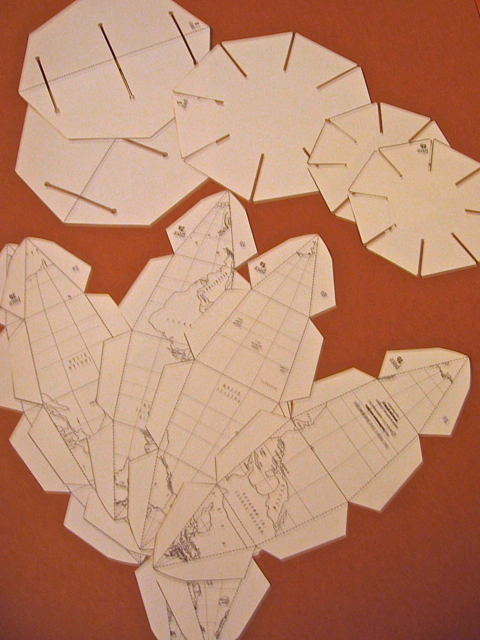 Forewarning: this is not a quick process. If you decide to create this beautiful paper globe, plan on an afternoon, an evening, or the length of a l-o-n-g movie for cutting and folding.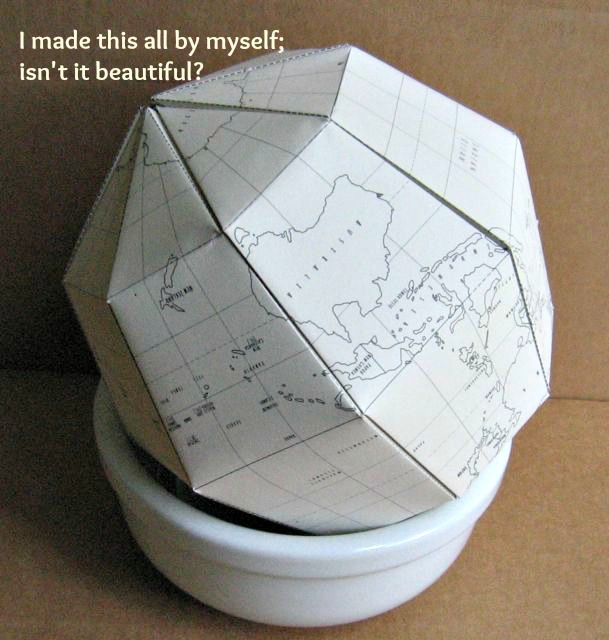 Then, use the You're the Best Dad template to choose your favorite tag.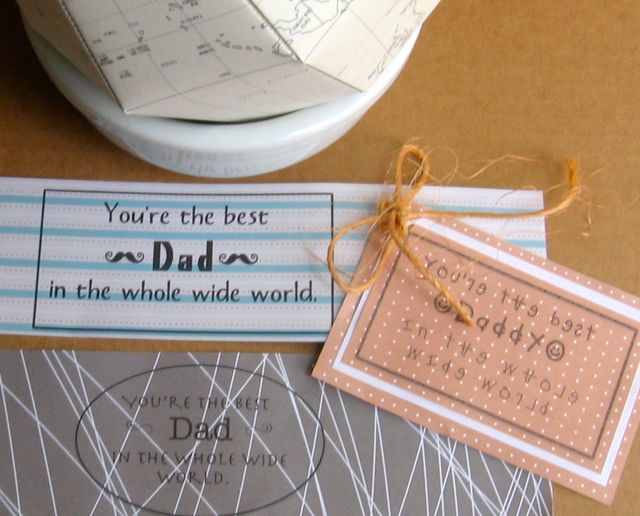 Now you can turn the globe into a memorable Father's Day card.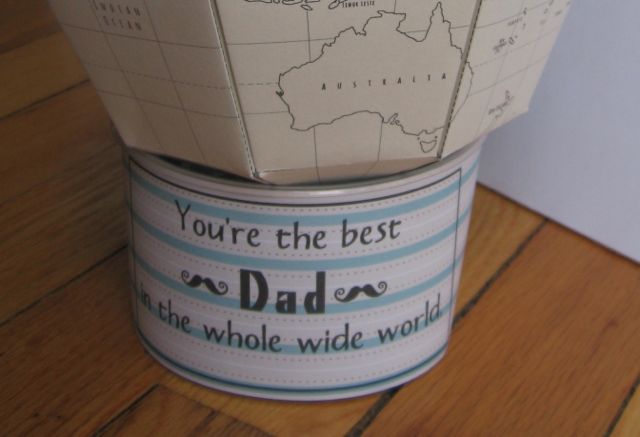 One idea:
Print the label of your choice on card stock, trim it lengthwise (the template is landscape) and wrap it around a small container. Use that as a stand for the globe. You can even slip a gift card or loving wishes inside the container. Wouldn't that be a fun surprise for Dad!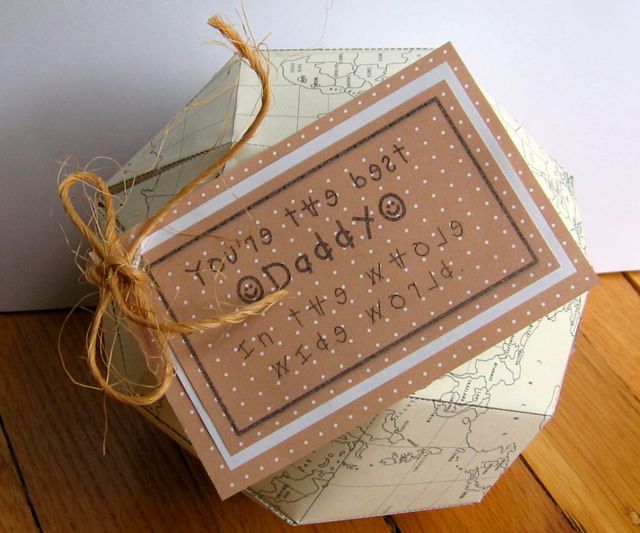 Or:
You can use your chosen template to create a tag to be attached to the globe. Simply mat the printed tag or be as creative as you have the time, energy, or creativity for.

And there you have it: a one-of-a-kind card for one of the best dads in the whole wide world.
***
For those of you who haven't met her, the Dollar Store Diva happens to be my Mom who has a special power.  She can transform Dollar Store and other inexpensive finds into super fun gifts that would brighten anyone's day!