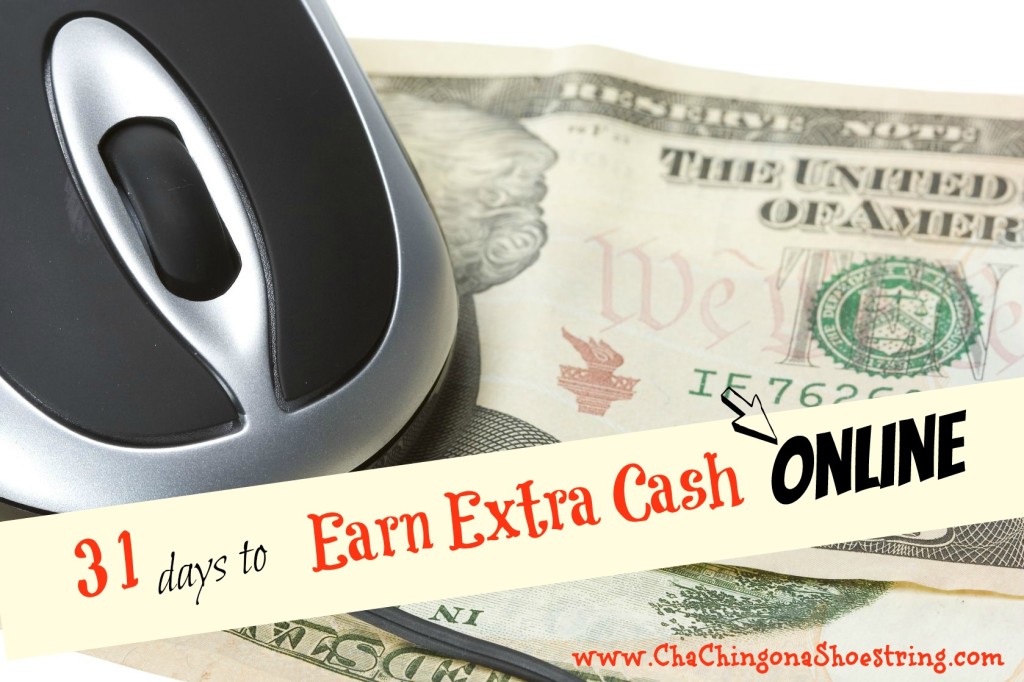 Welcome to Day 29 of our 31 Days to Earn Extra Cash Online series!  Check out the rest of the series here.
Today's site is another tool for Smartphone users: Receipt Hog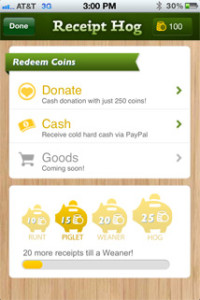 How You Earn: 
Simply snap a photo of your qualifying grocery store receipt, and you'll be rewarded coins. The more receipts you upload, the higher the level you'll reach and the more coins you'll earn per receipt.  Receipt Hog is a market research company that collects data from your receipts (and any surveys they give you), so it doesn't matter what items you purchase.  Just snap your receipt, and you're done! At select times, you may also be asked to complete a short survey, which will earn you additional coins.
You can upload up to 20 receipts per week and no more than three from the same store in the same day.
What You Can Earn: 
Currently you can redeem 1000 coins for $5.00 (via Paypal) or you can decide to save your coins to get an even better value. Currently, 1800 coins can be redeemed for $10.00, 3200 coins for $20.00 and 4500 coins is worth $30.
Tips:
Receipt Hog allows you to submit receipts for up to seven days after purchase, so be sure to upload them before it is too late.
Receipts from any store where you purchase groceries are accepted. You can upload receipts from national grocers, local shops, convenience stores, club stores, drugstores and even pet stores!
Click here to download the free Receipt Hog app on your Apple or Android phone or tablet.
 Next up:
Day 30: Earn checks or PayPal cash from Mindfield Online