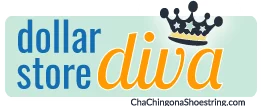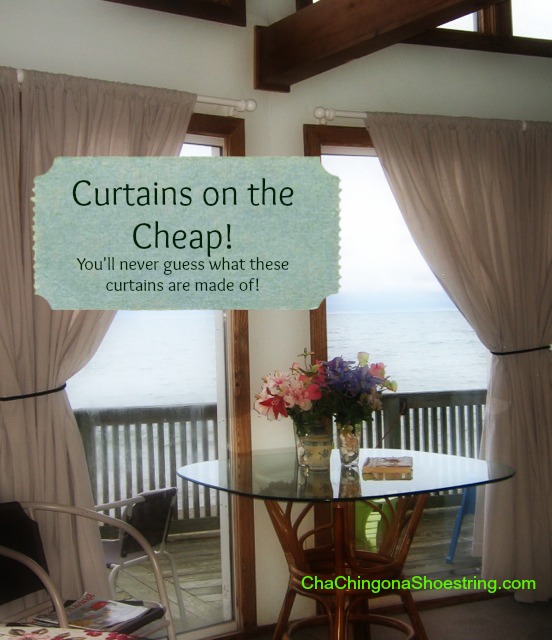 Like Cha-Ching on a Shoestring on Facebook.
***
My husband and I just spent a week in a cottage on Leroy Island. When we walked out the back door of the cottage, we were listening to the waves of Lake Ontario lapping against the shore. When we went out the front door, we were standing on the shore of beautiful Sodus Bay.
How cool is that?!
When we first arrived, I noticed that the temperamental venetian blinds of past vacation stays had been replaced with floor-length drapes. A lovely and refreshing change. When Scott, the owner of the cottage, stopped by, he told us the secret of his new curtains.
"Do you know what they are made of? " he asked. I shook my head no. "Drop cloths."
Yup, you got it right: canvas drop cloths!
You know, the fabric that painters put on the floor to keep the splatters and paint drips from splattering and dripping where they're not supposed to splatter and drip.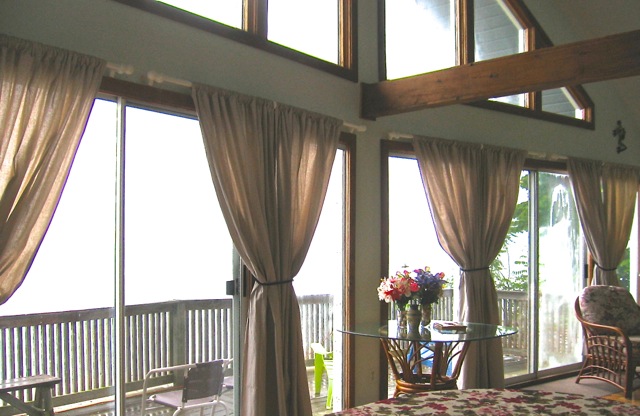 And did we ever enjoy those drapes! When we wanted a full view of Lake Ontario, we opened the drapes wide; when we needed to keep out the heat of the afternoon sun, we pulled them shut.
All for the price of canvas drop cloths.
*******
These drop cloths can be found at stores such as Lowe's and Home Depot and, of course, online.
In fact, one reviewer on Lowe's website said she used them for table cloths at her wedding and put burlap table runners over them. Or–how about bed skirts? Or–using them for divider curtains to hide the storage mess in the basement? Oh, my! Now the ideas are starting to flow…
How about you? Do you have any ideas for using canvas drop cloths? Feel free to leave a comment below.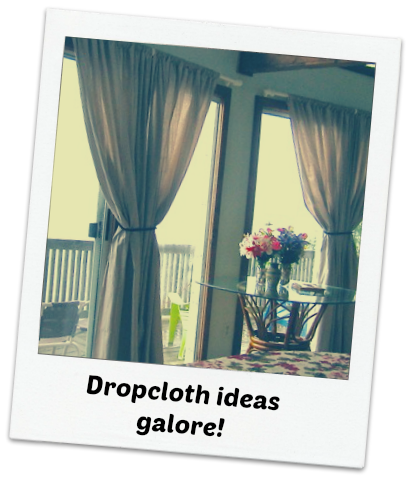 Looking for more creative Drop Cloth Ideas?  Check out my Drop Cloth Ideas Galore post here. 
Check out more from the Dollar Store Diva.
*******
For those of you who haven't met her, the Dollar Store Diva happens to be my Mom who has a special power.  She can transform Dollar Store and other inexpensive finds into super fun gifts that would brighten anyone's day!