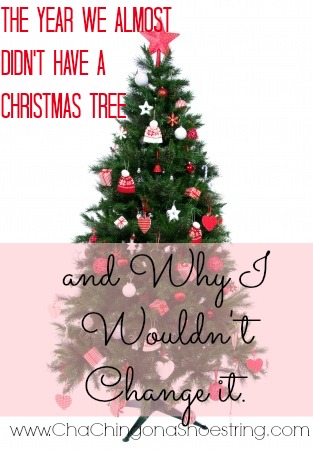 Want to Do Christmas Well with me? 
LIKE The Merry Little Christmas Project
on Facebook and be a part of our community! We are working together to make Christmas simpler, organized and more meaningful. Come join us!
The Christmas our first son was 17 months, we opted not to get a Christmas tree.
We were first time parents and in awe of the amount of havoc a small child could create in mere milli-seconds.  The idea of setting up a tall prickly tree  full of glass and lights and things that were fun to break did not seem in our best interest.  Visions of Christmas Tree Armageddon danced in our heads and we opted to forego the possible devastation.
Then about 5 days before Christmas, I suddenly realized – I really really wanted a Christmas tree.  I mentioned it to my husband and he admitted he was feeling the same way.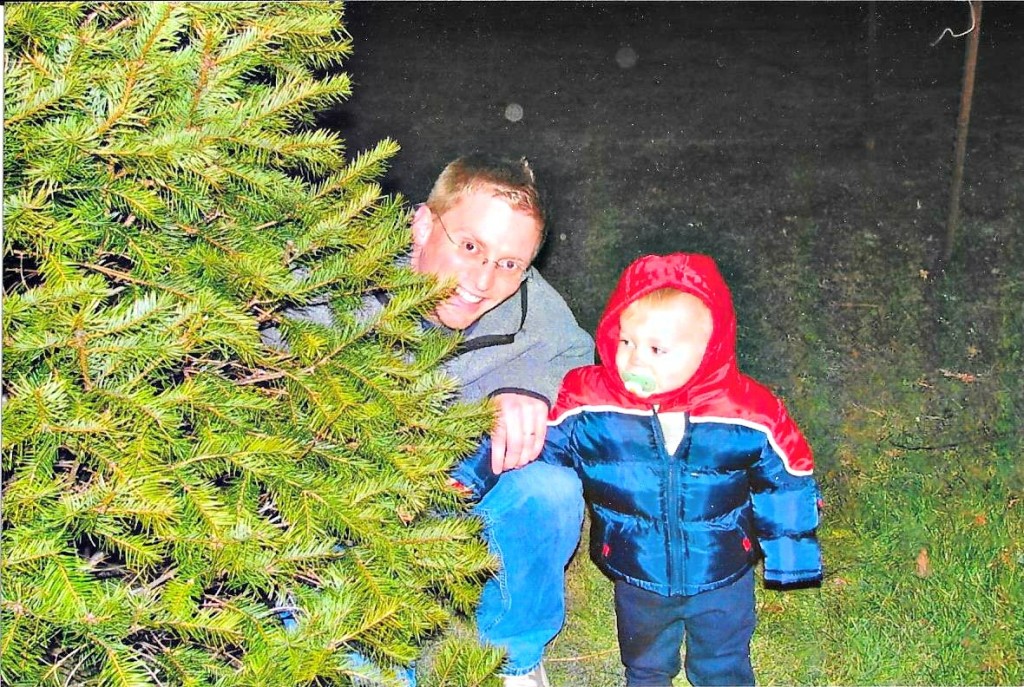 So we all jumped in our red Jeep Cherokee and drove down the street to a Christmas tree lot – where thankfully, there were still a few of the tall, prickly things left – and we snagged one.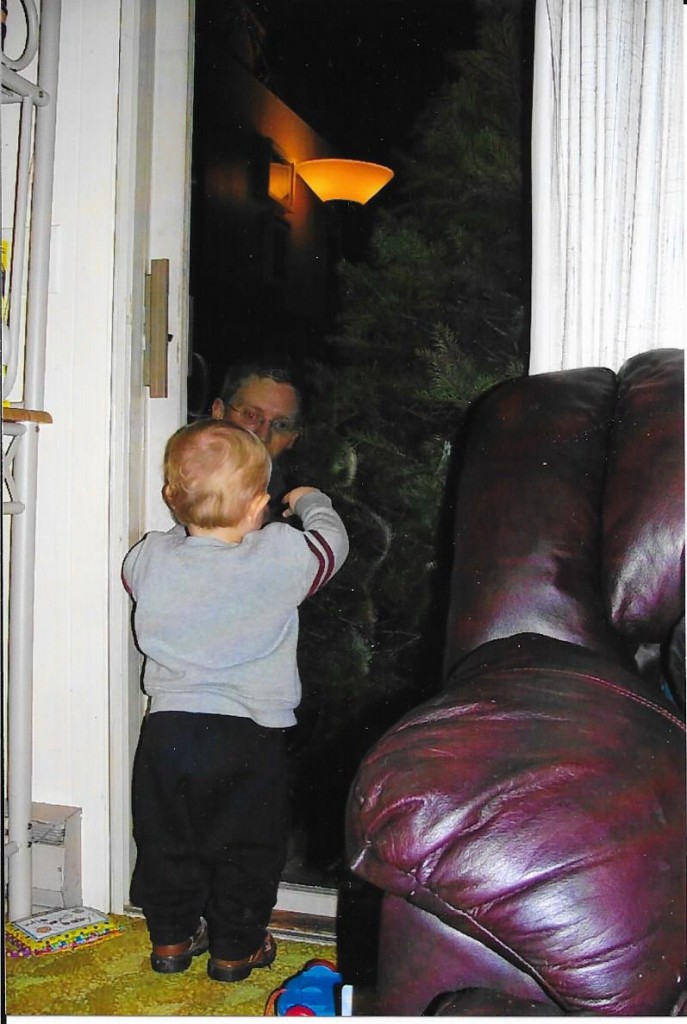 And we set it up outside on our deck – safe from the grasp of those precious, ruinous little fingers.  We threw some white lights on it and sat in our warm little garage apartment gazing at its beauty.
It was LESS and it was enough.  We were happy. 
I've been thinking lately.
Who decided that MORE is better at Christmastime?
It's so easy to find ourselves caught up in the:
"How much is enough________to make us happy?" (Stuff, activity, noise, Christmas bonuses, fill in the blank with any number of things).
What if the answer to that is – Less?
What if in our quest for More what we really want is Less?
Like the time I cried on Christmas morning, we suddenly realize that more is just…more.
So I've been asking myself, "How do I embrace this idea of celebrating LESS this Christmas season?"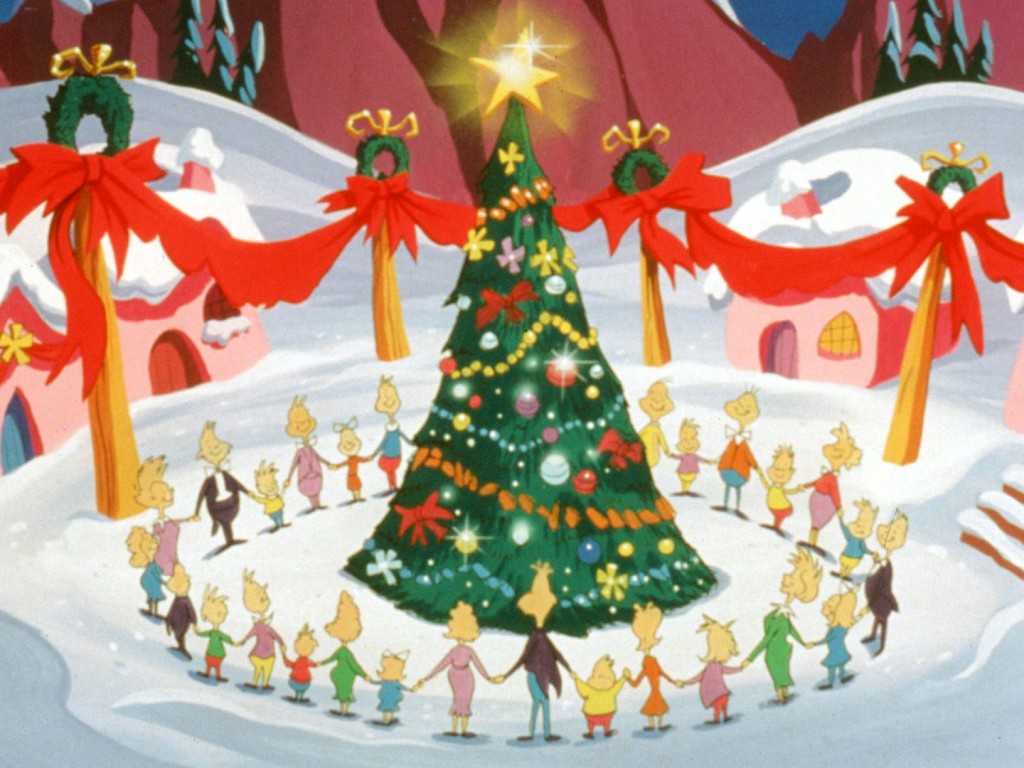 But this… this sound wasn't sad. Why… this sound sounded glad. Every Who down in Whoville, the tall and the small, was singing, without *any* presents at all! He hadn't stopped Christmas from coming, it *came*! Somehow or other… it came just the same.
Like the invincible Who people, can we believe that LESS is enough at Christmastime?
Since we likely won't have Christmas stolen from us by a green, hairy monster, here are a few of my ideas for finding the LESS in Christmas:
Turn off the distractions.  Maybe set aside a part of each day that will be screen free?
Give yourself permission to say, "No."  There are only so many activities, parties, and fa-la-la-la-la-ing that need to be on your calendar.  Say no to the rest.
Candlelight.  If you haven't tried it, do.  Be prepared to have arguments from your children over who gets to blow out the candle when you are done.  But once you get past that part, it's lovely and I'm quite sure it has magical powers to slow down time and active children.
Buy less gifts.
Give yourself grace if your home does not look like a Pottery Barn magazine – it's ok.  It's called LIFE.
If you can, find time to gather your family together and watch the snow fall  or sit around your lit-up Christmas tree in the dark.  And a sleepover around the tree is always a good idea.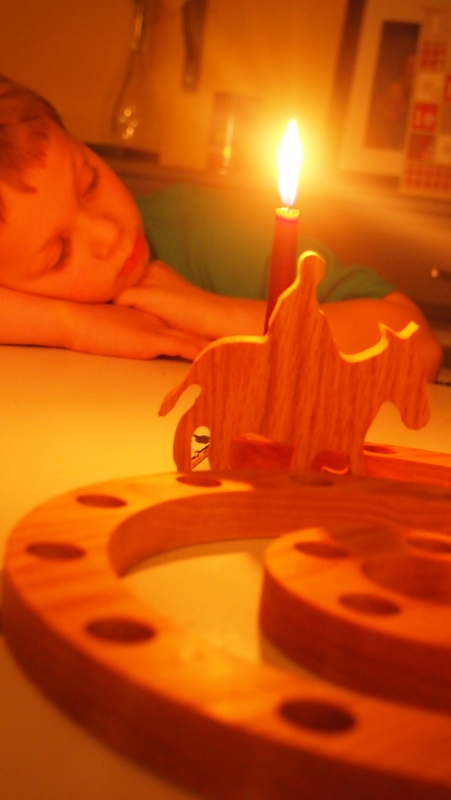 See?  Magical powers.  
(Our new favorite tradition is reading from our Jesse Tree devotional each night by candlelight.)
How about you?  How do you embrace the idea of LESS at Christmastime?
And may I add – Possibly the idea that  less is MORE came from the most classic Christmas story of all?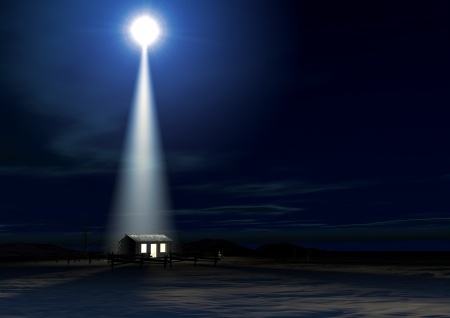 "And there were shepherds living out in the fields nearby, keeping watch over their flocks at night. An angel of the Lord appeared to them, and the glory of the Lord shone around them, and they were terrified. But the angel said to them, "Do not be afraid. I bring you good news that will cause great joy for all the people. Today in the town of David a Savior has been born to you; he is the Messiah, the Lord.This will be a sign to you: You will find a baby wrapped in cloths and lying in a manger."
Luke 2: 8 – 12
(By the way, in the middle of writing this, I had to grab ornaments from the clutches of our third child's precious ruinous little fingers.  We still do love us a Christmas tree – dangers and all.)
***