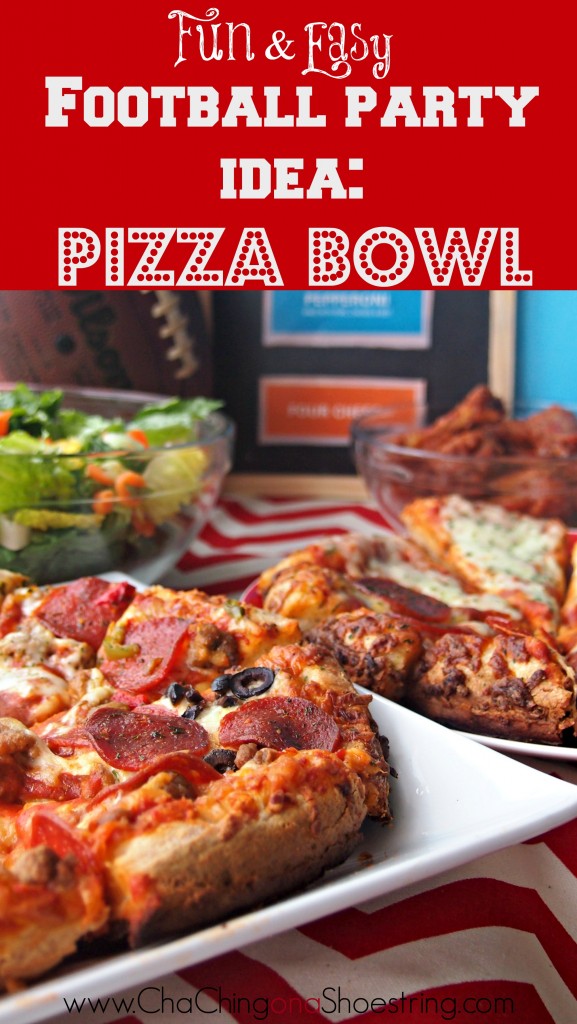 In this family, we are big fans of fun, football, and frugality – and not necessarily in that order.  So when I think about Football Party Ideas, I a) get really excited and b) try to come up with FUN ideas that are cost-effective and simple enough to throw together on a Sunday afternoon.
The fact that DiGiorno Pizza is on rollback at Walmart for $4.50 was enough to get my wheels turning for a get-together we had last weekend.  And thus, The First Annual DiGiorno Pizza Bowl was born.
OH – even better – hurry and print a Buy Two Get One FREE DiGiorno Pizza Coupon, which will make them just $3 each when you buy three.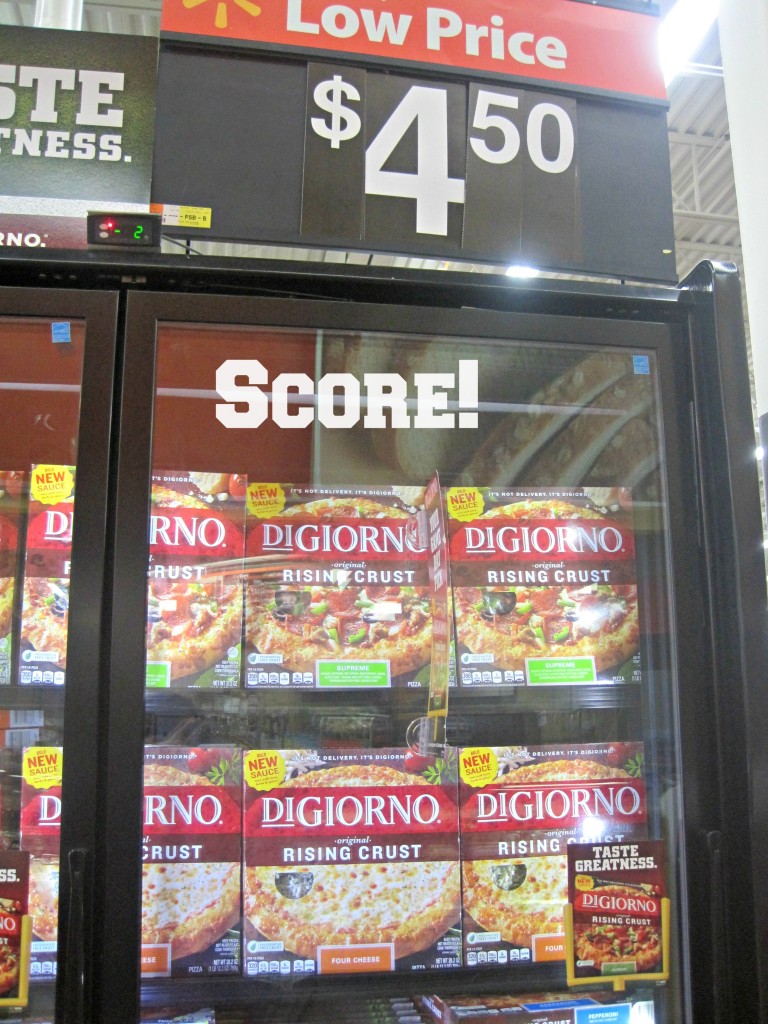 Rollback Price – Can you say, "SCORE?!"  
So how does a DiGiorno Pizza Bowl work, you ask?
It's simple:
The Players Pre-Game Strategy: 
I popped four pizzas (a.k.a. The Players) into the oven when I got home from church.  My game plan was simple: be prepared to feed  the hungry masses in as short a time as possible.  I thought it was pretty awesome that I could fit all four pizzas in the oven.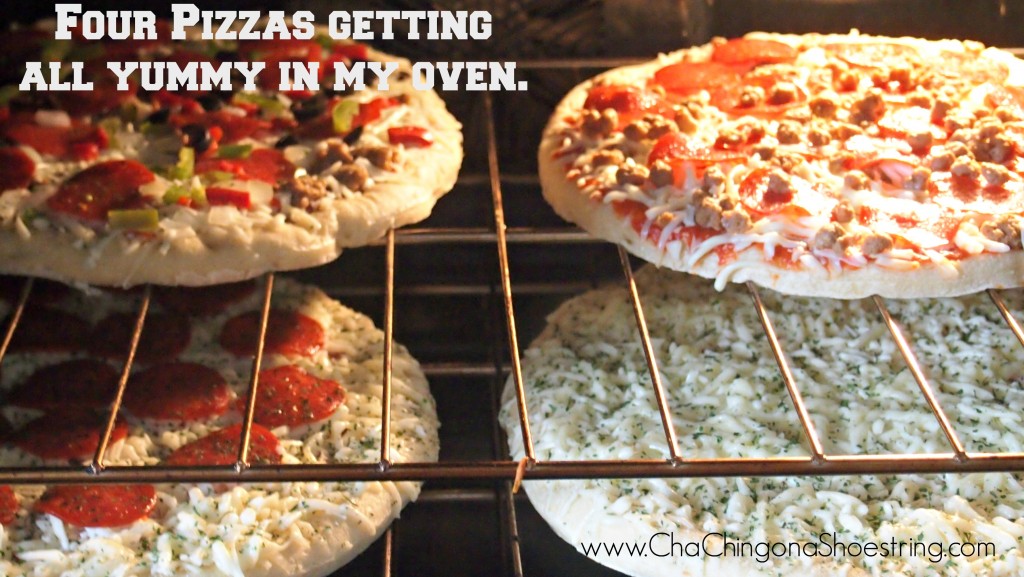 Way to go, boys!
Meet The Home Team.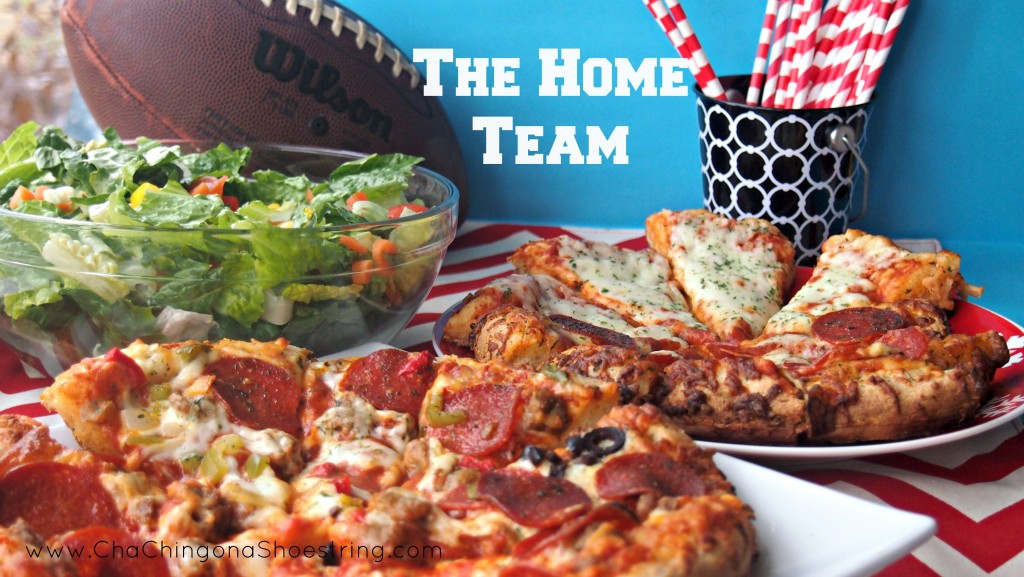 Seriously.  Don't you just want to reach into the computer and eat this up?
The Games Begin.  
Object of the game?  Eat pizza.  Watch Football.  Vote for your favorites.
That is a DiGiorno Pizza Bowl, my friends.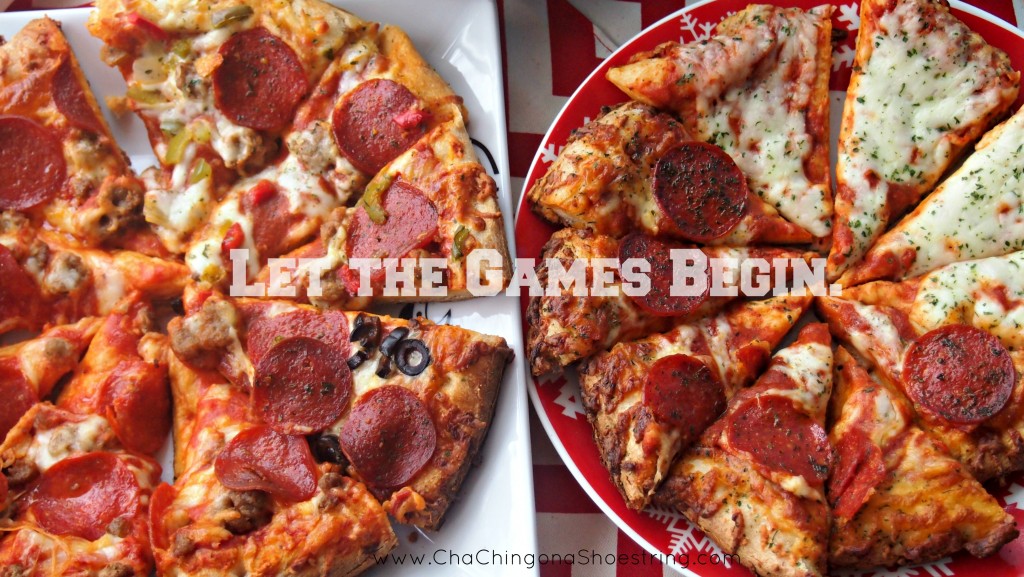 So hard to choose an MVP with choices like this. 
The Votes. 
This is fun stuff.  We each took turns voting for our favorite team and our favorite pizza on these cute little chalkboards.  Because football needs a little bit more cute and little, don't you think?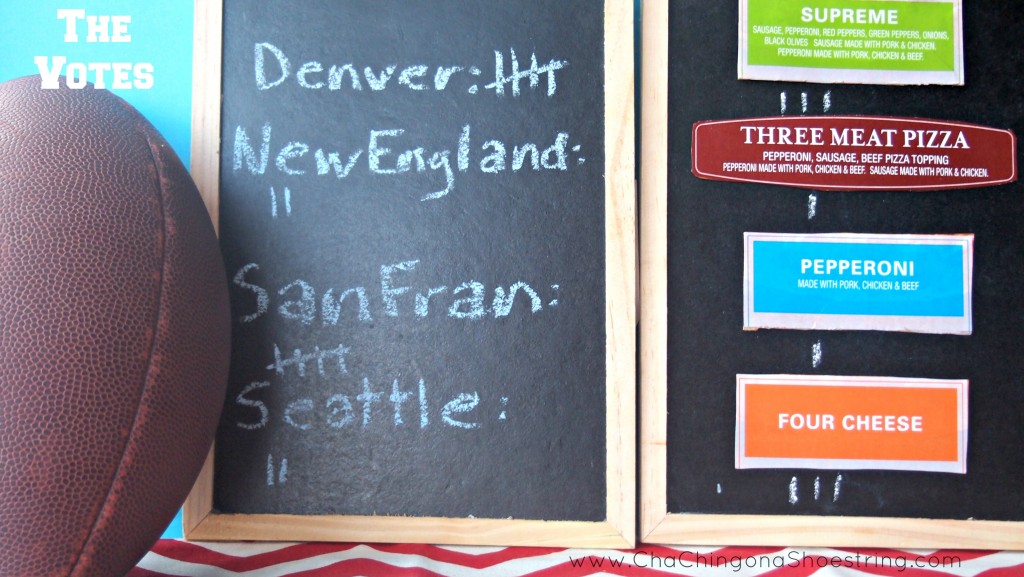 In the end, we had one very happy Denver fan and one very sad San Francisco fan.
And a whole house full of happy pizza fans.
But you know what they say?  It's not whether you win or lose…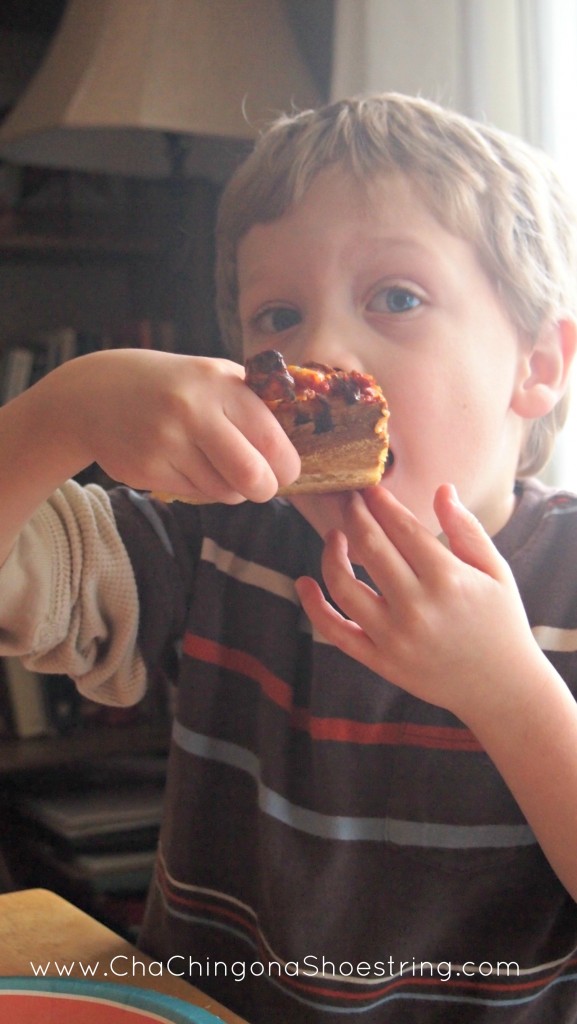 It's how you play the game.
Want to hold your own first annual DiGiorno Pizza Bowl during the Big Game? Here are a few more fun ideas for you:
Vote for your favorite commercial.
Give out fun prizes for those who guess the winning team.
Hold a Trivia Contest.  Here's a fun easy quiz to get you started.