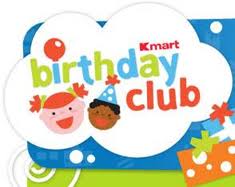 FREE Birthday Stuff: FREE $5 Birthday Bucks from Kmart Birthday Club!
What kid doesn't love to get money to spend on their birthday?  I know mine do!
Sign your children up for the KMart Birthday Club and they'll get $5 Birthday Bucks to use at Kmart plus a Birthday Fun Pack with surprise goodies!  You can also find lots of good tips about party planning, menu ideas and the latest toys for your child's age and development.
Click here to sign up.
Looking for more free stuff on your birthday?  Check out all the other Birthday FREE Stuff I've posted!