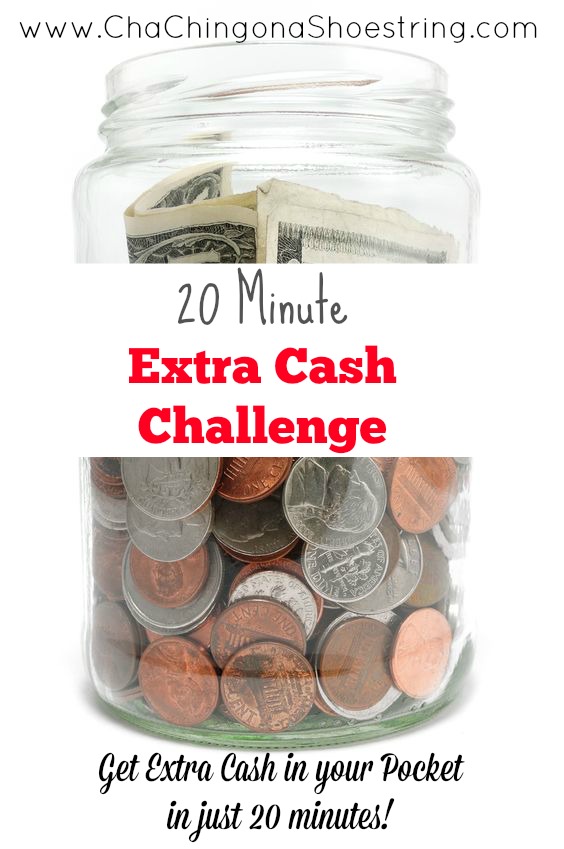 Welcome to Day 7 of the 20 Minute Extra Cash Challenge!
We are currently working our way through the sites that will become a part of our Daily 20 Minute Extra Cash Checklist.
So far we've signed up for these websites to earn free stuff, gift cards and cash:
What's New Today?
You are probably familiar with a variety of loyalty programs that reward you with prizes when you buy a certain number of their products. If you are a loyal customer of any product with a rewards program, I highly recommend signing up to earn FREE stuff if you are going to buy it anyway!
But did you know that certain loyalty programs offer FREE codes and points-earning opportunities on a regular basis for anyone to use – whether you use their product or not? It's this type of rewards program that we are going to focus on today because we are all about FREE around here.
If you haven't yet, be sure to sign up for these rewards programs. I regularly post FREE codes for these sites that will earn you gift cards and more over time: 
Pampers Rewards: Codes pop up a few times a month and are typically worth 10 – 25 points. Most codes expire quickly, so you'll want to check for new codes often. Rewards vary but range from photo books to toys to Vera Bradley items and more. You don't need a baby in diapers, but if you have one, you can also redeem codes from any Pampers products that you purchase. Check here for new free codes.
Recyclebank: Recyclebank is very generous with their free points and it's free for anyone to join.  (Only select locations can participate in their recycling rewards program, however.) Also, did you know that you can earn 5 points daily by taking their daily pledge on the right side of the 'Earn Points' page? Their rewards also vary, but they often have Amazon, Target or Starbucks gift cards and more. $5 gift cards start at 1500 points.  Check here for new points earning opportunities.
How about you? Can you recommend any other sites that offer free codes and points? Leave a comment and let's help each other out!
Up next: There's an App for that!