eMeals Coupon Code 2014
Update: The coupon code has expired, but now you can sign up for a FREE 2 week trial of eMeals. This is a fantastic way to find out if eMeals is right for you. If you decide it isn't, just cancel before the 2 week period has ended with no obligations!
Just in time for Back to School season, there is a new eMeals coupon code available to save 20% off your entire purchase! Use code SCHOOL to claim your discount at checkout. This makes meal plans as low as $3.87 per month! This is one of the best offers of the year from eMeals.
I am a HUGE eMeals fan and have been a subscriber for about 5 years now. Check out my eMeals review and learn how eMeals has saved me thousands of dollars through the years.
In addition to the 20% promo code, you will also get a FREE Back to School Survival Guide with your purchase, which includes essential recipes for breakfast, lunch boxes, easy weeknight meals and more.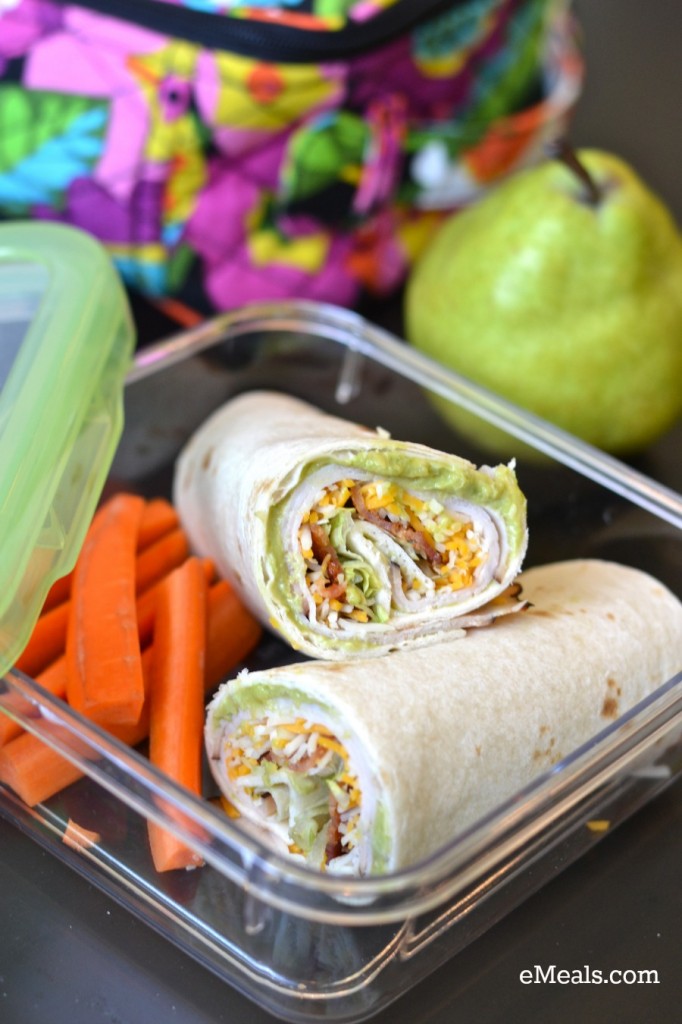 Here is a sample recipe from the survival guide (which contains 10 recipes for after school snacks, lunches, dinners and more.)
Turkey-Bacon Tortilla Roll-Ups (from the Back to School Survival Guide)
8 slices bacon
Mayonnaise
1 (8-oz) package store-bought guacamole
4 (8-inch) flour tortillas
1/2  lb thinly sliced deli turkey
1 cup shredded Cheddar cheese (or any shredded cheese)
1 cup shredded iceberg lettuce (optional)
Cook bacon in a large skillet over medium heat until crisp; drain. Spread a thin layer of mayonnaise and guacamole over each tortilla.
Layer turkey, bacon and cheese on each tortilla.
Add lettuce, if desired. Roll up tortillas, and cut in half.
Makes 4 servings.
Check out all of the eMeals meal plans  and sign up for a FREE 2 week trial!