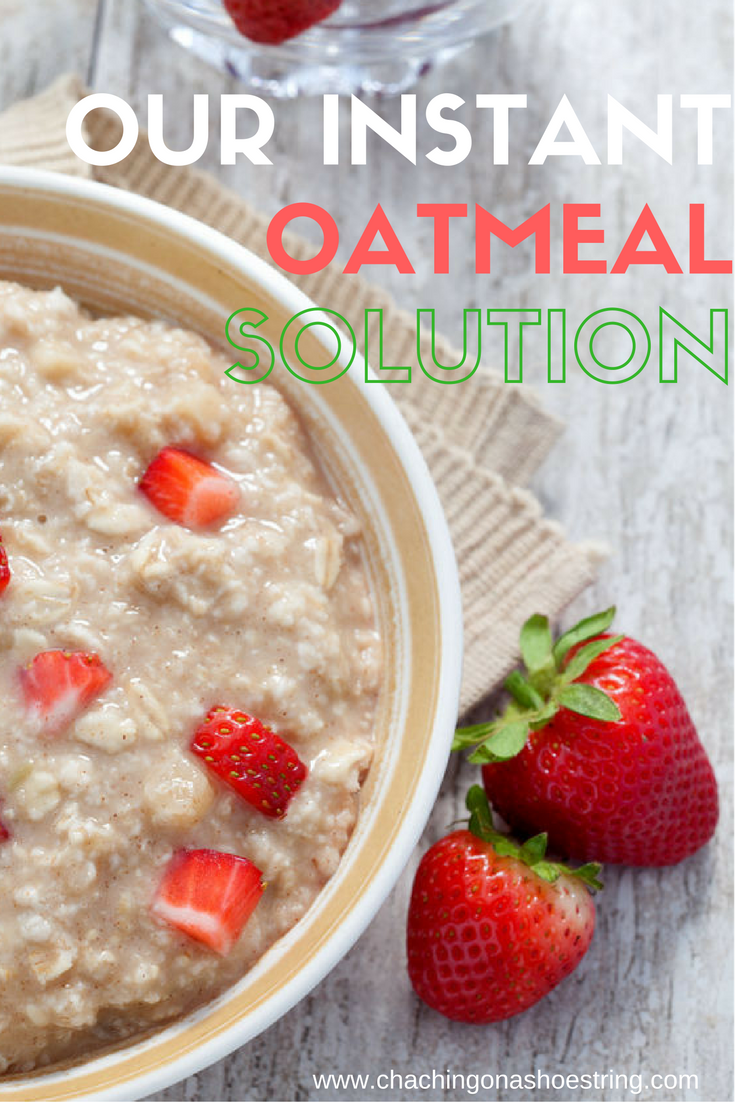 Last week I shared about the Freezer Baking Afternoon that I spent with my friend Elizabeth. In addition to the Chewy, No-Bake Granola Bars we made, we also tried a new recipe for Instant Oatmeal.
While this probably shouldn't be included in a freezer baking post since there is neither freezing nor baking involved, it lines up with the goal of our session – which is to simplify healthier breakfasts and snacks for our kids.
I had been trying to come up with a simple alternative for instant oatmeal packets that might be a bit cheaper and healthier. My kids really love the packets and I really want to do all that I can to encourage their love for oatmeal!
So when I discovered this post about the "secret" to making instant oatmeal packets that taste like the real thing, I knew I needed to give it a try. (Spoiler alert: It has to do with blending the oatmeal and mixing in non-dairy creamer.)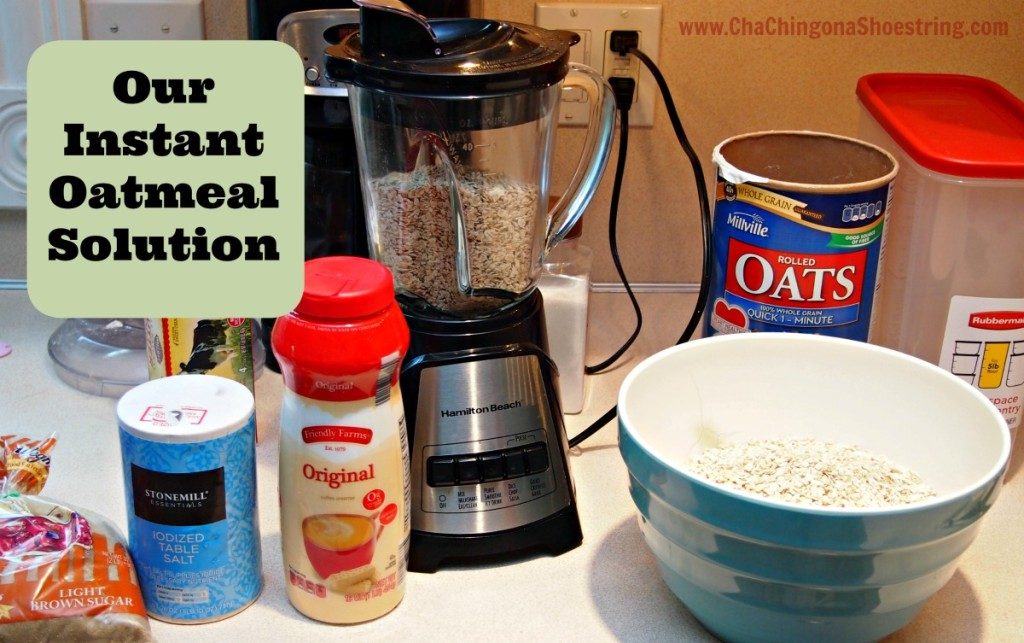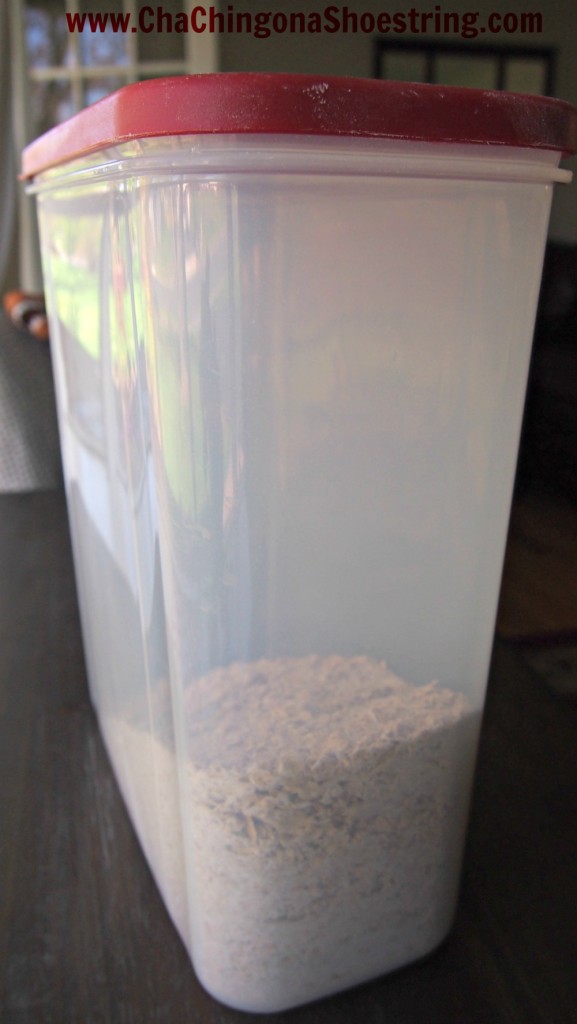 I have to tell you – this recipe is a WIN in my book for a couple reasons:
1) It takes about 5 minutes to mix it up. Couldn't be much simpler!
2) My son LOVES it. The first time I served it to him, I decided not to tell him that I had made it so as not to taint his view. He begged for seconds and raved about it. Score!
Instant Oatmeal Packets Recipe
(adapted from One Good Thing by Jillee)
10 cups of quick oats
2 teaspoons salt
1-2  cups brown sugar
1 cup non-dairy creamer
maple syrup to mix in when serving (optional)
Directions:
In a large bowl, measure out 7 cups of oats.
Measure out the remaining 3 cups of oats in a blender and blend until powdery, then add to the 7 cups of oats.
Add salt, brown sugar, and creamer to the oats. Stir until well mixed.
Store in an airtight container.
When serving, measure 1/2 cup of the oatmeal mixture and 3/4 cup milk or water to a bowl. Microwave 1 – 2 minutes.
Makes approximately 24 servings.
My son really loves a bit of maple syrup mixed in when I serve it. I've also heard of others adding almonds or even dried apples. I think the sky's the limit when it comes to mix-ins, so let me know what you try!