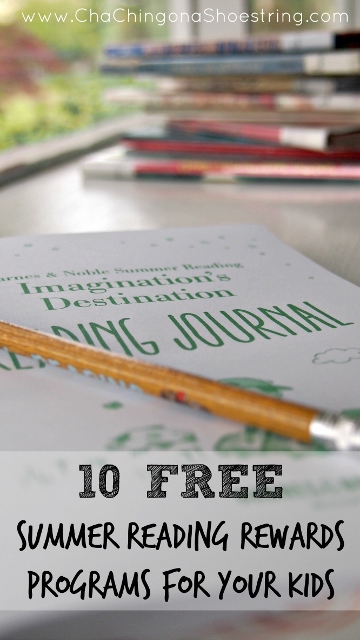 Best FREE Summer Reading Rewards Programs for Kids
We LOVE free reading rewards programs for kids in our family. It's such a great way to encourage our kids to keep on reading over the summer and have FUN while doing it. (I have to admit, I wish there were some great reading rewards programs for Moms. I'd be all over that!)
Here's a roundup of 10 of the best summer reading programs that offer rewards such as a free books, gift cards and more. Let me know if you find any others.
Note: Be sure to pin this page or bookmark it so you can come back to it later!
Reading Rewards Programs:
Barnes & Noble Summer Reading Club:  Kids in grades 1-6 can receive a free book from Barnes & Noble by reading 8 books over the summer . They will need to fill out a Summer Reading Journal and bring the journal to a B&N location between May 19 and September 7, 2015 to choose a free book.
Half Price Books Feed Your Brain Program:  Children 14 and under can earn a Back-to-School Bucks to use at Half Price Books when they read (or are read to) for 15 minutes a day in June and July.  Check back here for more details.
Pottery Barn Kids Story Time: Pottery Barn Kids holds story time every Tuesday from 11:00-11:30. (Check your local store to confirm the time and date).  After attending 5 times, your child will receive a free gift.
Education.com and PBS Kids Summer Reading Challenge: Education.com and PBS have teamed up to supply you with a 10 week reading camp pack.  They offer a great selection of printables and activity ideas for each theme.  You can also find craft ideas, games, writing helps and more. While there are no rewards being offered, this still looks like a ton of fun!
Pizza Hut Book It! Program: Get free reading adventure packs to download, read and do activities, recipes for children that tie back to certain books and more. At this point, the summer information has not been updated, but check back soon!
H-E-Buddy: (Open to TX residents only) Earn FREE prizes for reading 10 books over the summer and mailing in your form. At this point, the 2015 summer form has not been updated, but check back soon!
Your local library: Be sure to find out if your local library is offering any reading rewards programs throughout the summer. We love taking advantage of the rewards program and free events at our library all summer long!
Don't miss my HUGE list of FREE activities for kids this summer.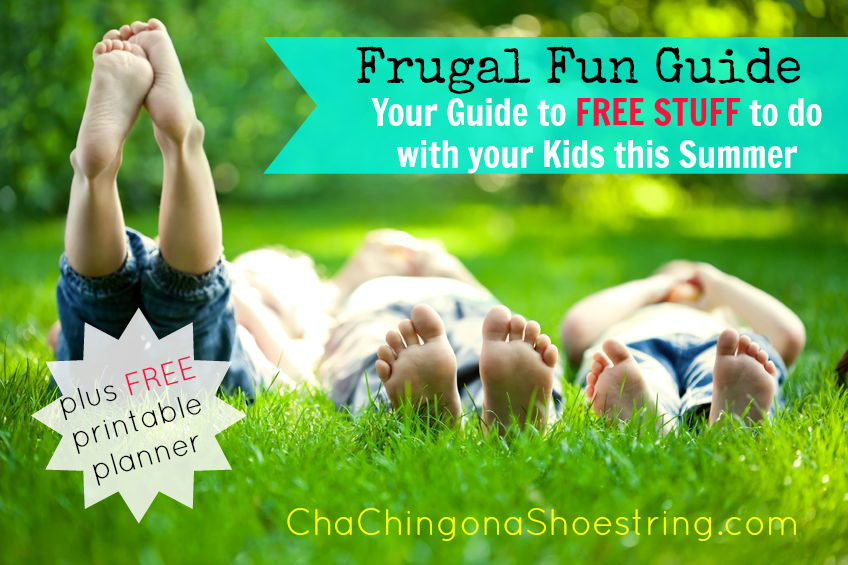 Know of another fun rewards program for reading? Leave a comment!