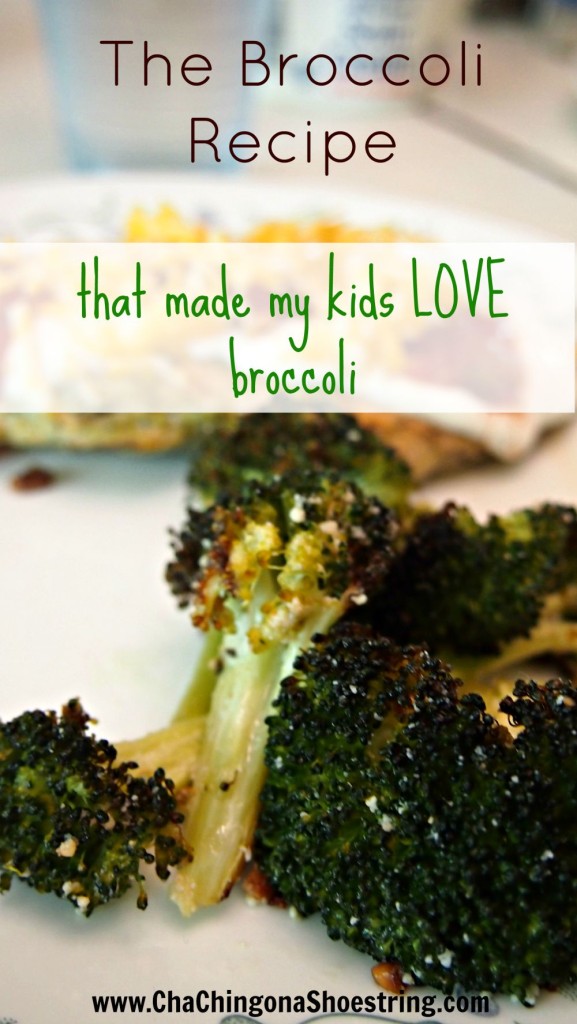 By nature, I am a dreamer. My list of "Lofty Dreams for my Future" includes such "shoot-for-the-stars" unattainable goals as:
Become independently wealthy and travel the world on my own private jet.
Invent something that will bring about world peace.
Find a way to get my kids to eat broccoli.
I know. I know. That last one is pretty crazy, right?
That's what I thought too.
And then my Dreams came true. (Well…at least one of my dreams.)
My kids now beg for broccoli. 
I don't know how it took 30 mumble-mumble years for me to realize that broccoli does not have to be served bland and limp. I had fallen victim to the lie at some point in my life that fixing a dish of broccoli meant boiling it to the point of removing any flavor, but with a dash of salt and pepper to "spice things up". Every once in a while, when I was feeling generous, I'd throw a slice of American cheese on top to disguise the fact that I was trying to get my kids to eat my lawn…er…their veggies.
And then one day, I decided to throw caution to the wind and follow an actual Broccoli Recipe, motivated by my friend Heidi's suggestion of this recipe. I'll admit – I was a skeptic. Broccoli was bland and limp. I was confident that there was no hope for broccoli.
I am now a believer.
There's no turning back now, folks. The minute my kids started stealing broccoli from my plate and my husband told me that he could just eat this for dinner, I knew my life was changed forever.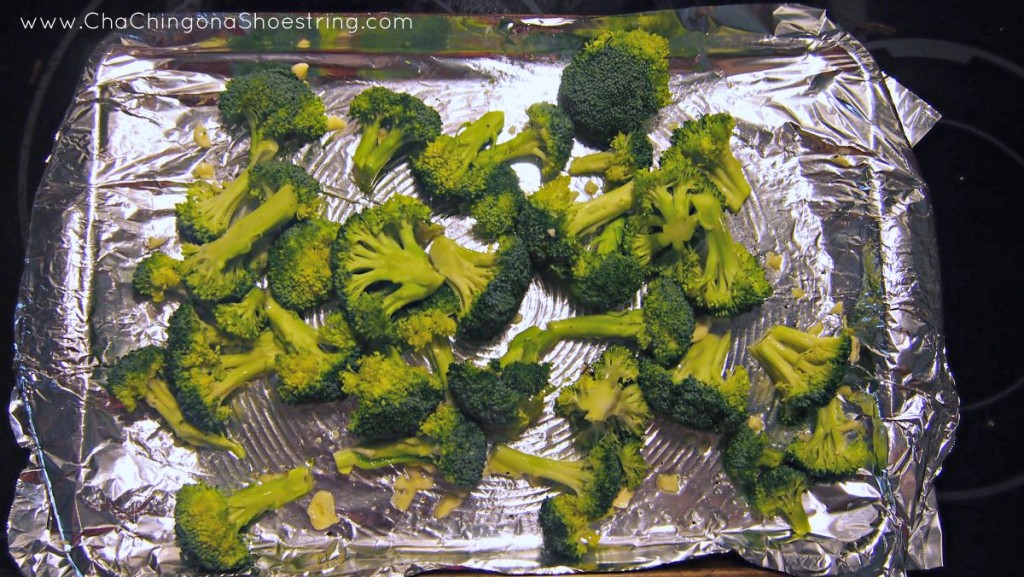 Here's the recipe that will change your life too:
Roasted Broccoli Recipe with Lemon and Garlic
(adapted from The Amateur Gourmet)
Ingredients: 
2 large bunches of broccoli
6 Tbsp Olive oil
1 1/2 tsp salt
1/2 tsp fresh ground pepper
4 Garlic cloves
1 Lemon
1/3 cup freshly grated Parmesan cheese
Recipe:
1. Preheat the oven to 425.
2. Cut broccoli into florets (they will shrink, so don't cut them too small.) If you choose to wash your broccoli, be sure to dry it thoroughly.
3. Line a cookie sheet with aluminum foil and place the broccoli on it – making sure to space it out evenly. Toss with about 5 Tbsp olive oil, salt and pepper.
4. Toss in 4 garlic cloves that are peeled and sliced. (You can also opt to grate your garlic over the broccoli.)
5. Roast in the oven 20 to 25 minutes. The tips of some of the florets will be browned when it is done.
6. After taking the broccoli out of the oven, zest a lemon over it, then squeeze the lemon juice over the broccoli. You can also add 1.5 Tbs more olive oil (although I often forget to do this) and then top it off with the freshly grated Parmesan cheese.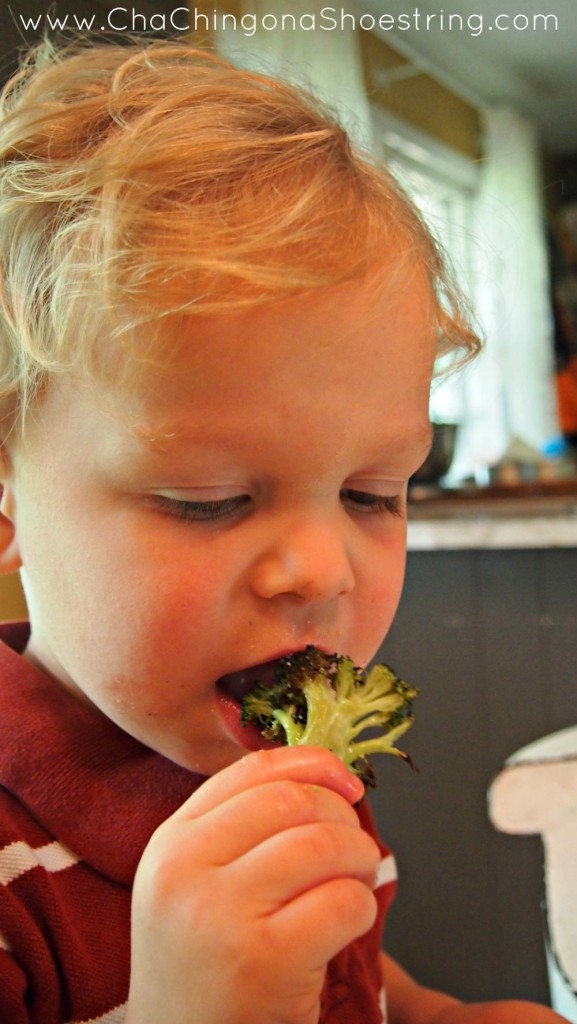 This precious little floret was stolen from my plate. This delights me.

Check out more posts in my Merry Little Living series.