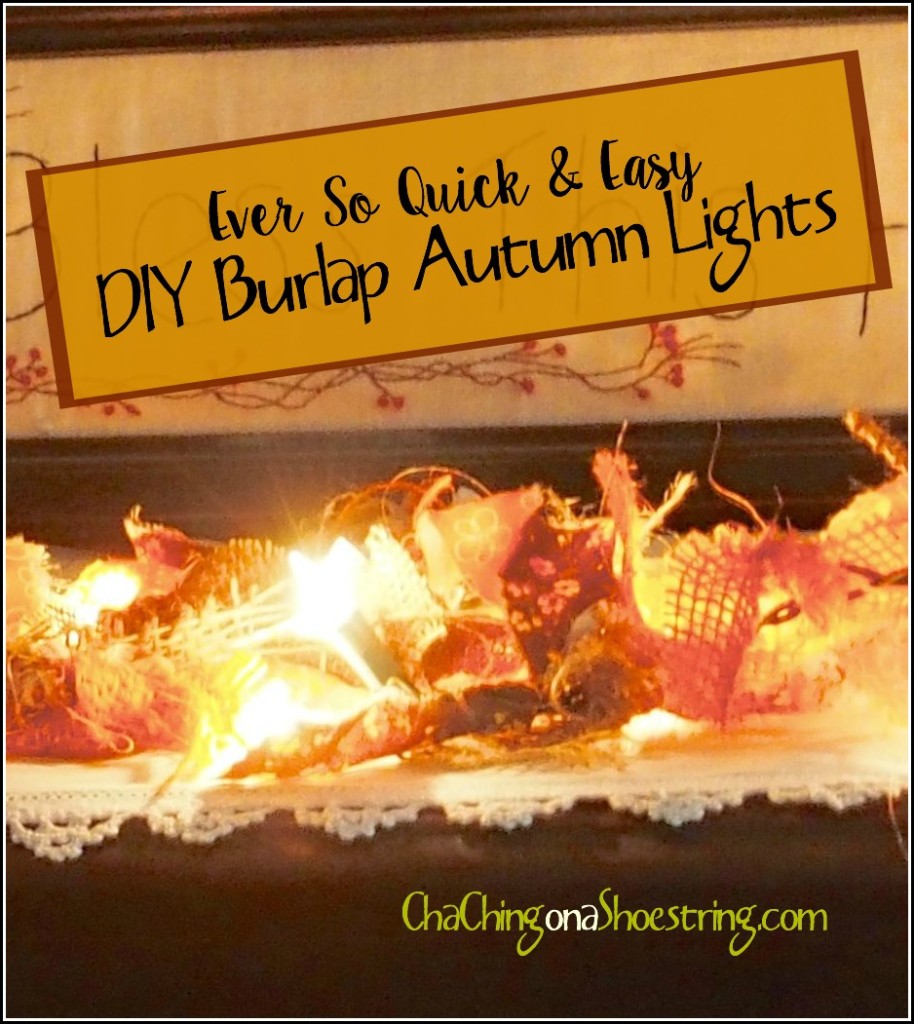 My favorite fall project from last year was this "Blessings Galore!" burlap wreath: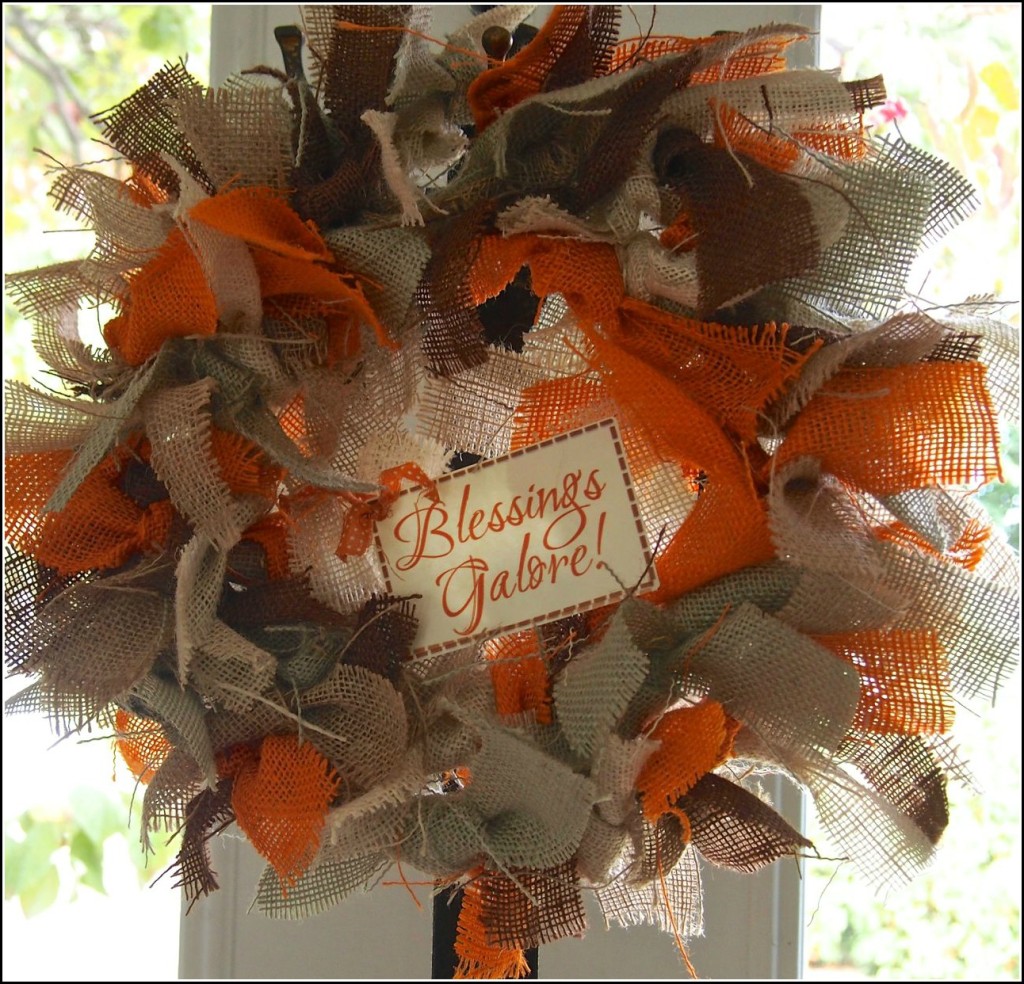 As I unpacked the wreath this year, I realized that I had plenty of autumn-y scraps of fabric and burlap left over. So I set to work, and look what I did in just one evening:


-1-
I didn't need to spend a dime on this happy project, and I suspect that if you dig deep into your craft bin, you'll be surprised at what autumn-garland goodies you might find.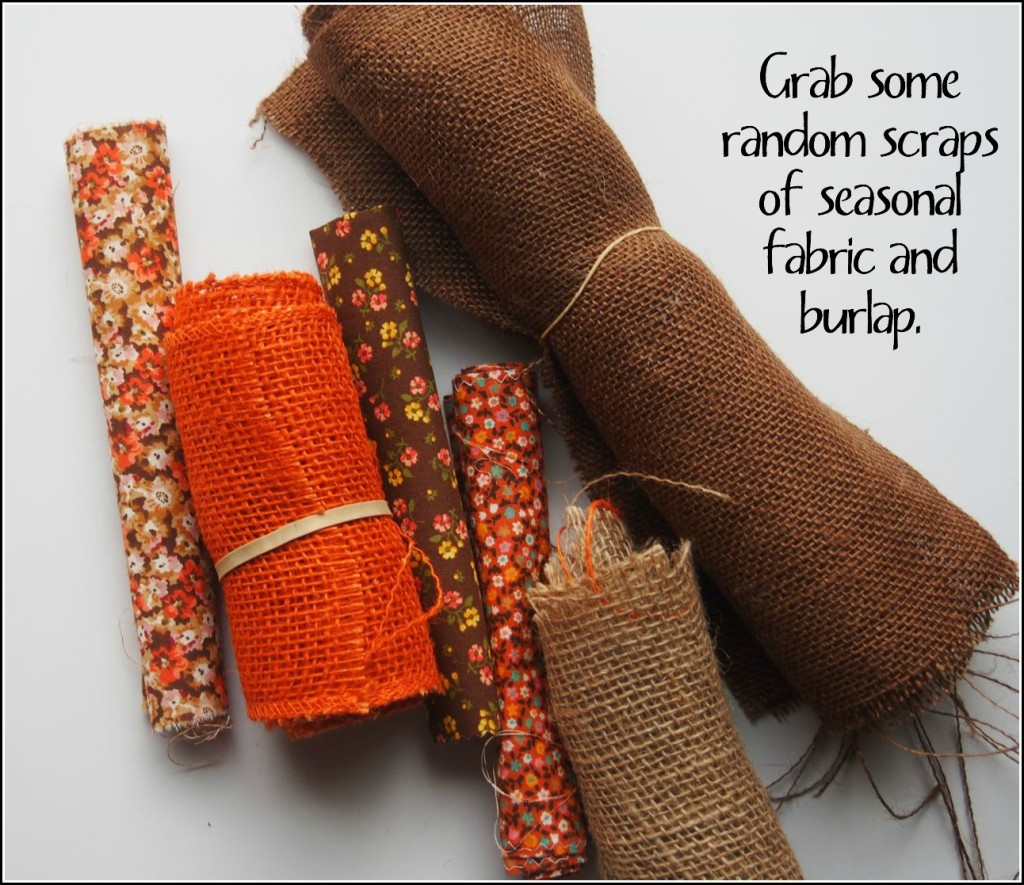 -2-
I opened a Christmas bin to find a short strand of mini-lights.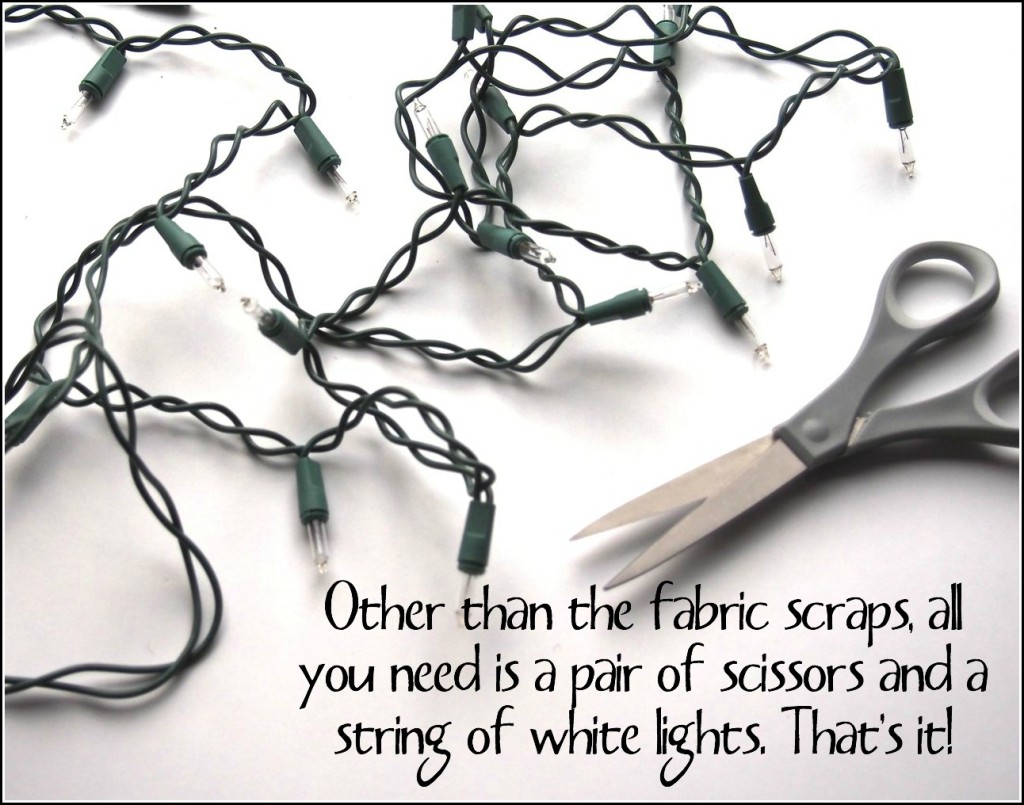 -3-
The beauty of a project like this is that perfection is discouraged; I like the random and chaotic feel of this garland. I ripped the fabric into strips about one inch wide and nine-ten inches long, and I didn't worry for a minute whether or not the burlap was cut straight.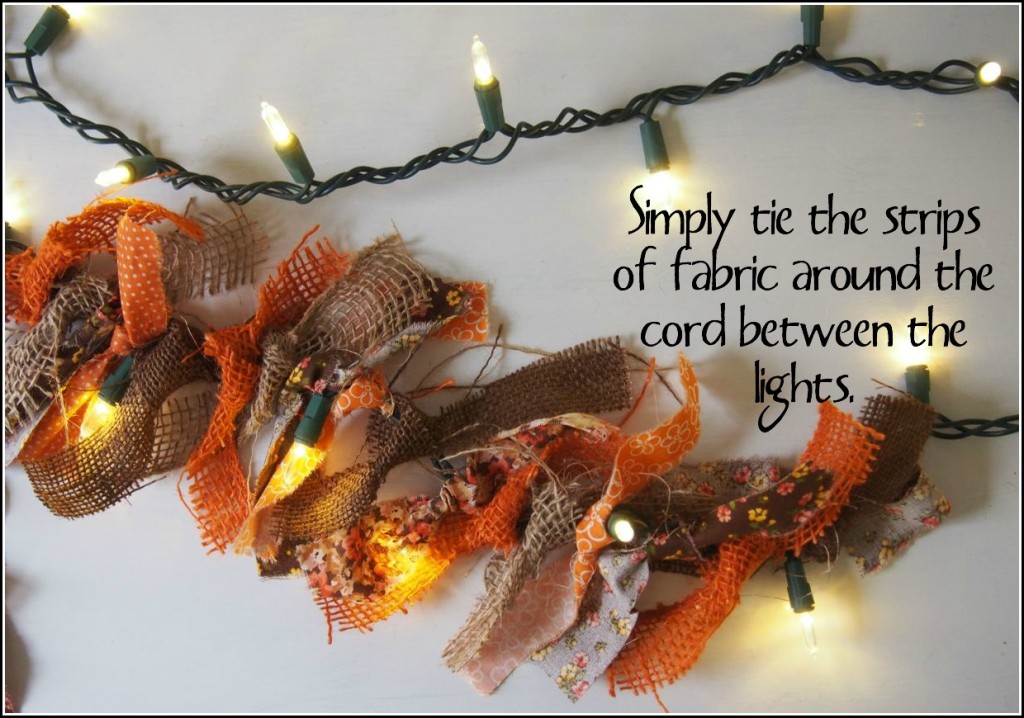 And there you have it–a lovely mantel display that will bring beauty to your home throughout the fall season.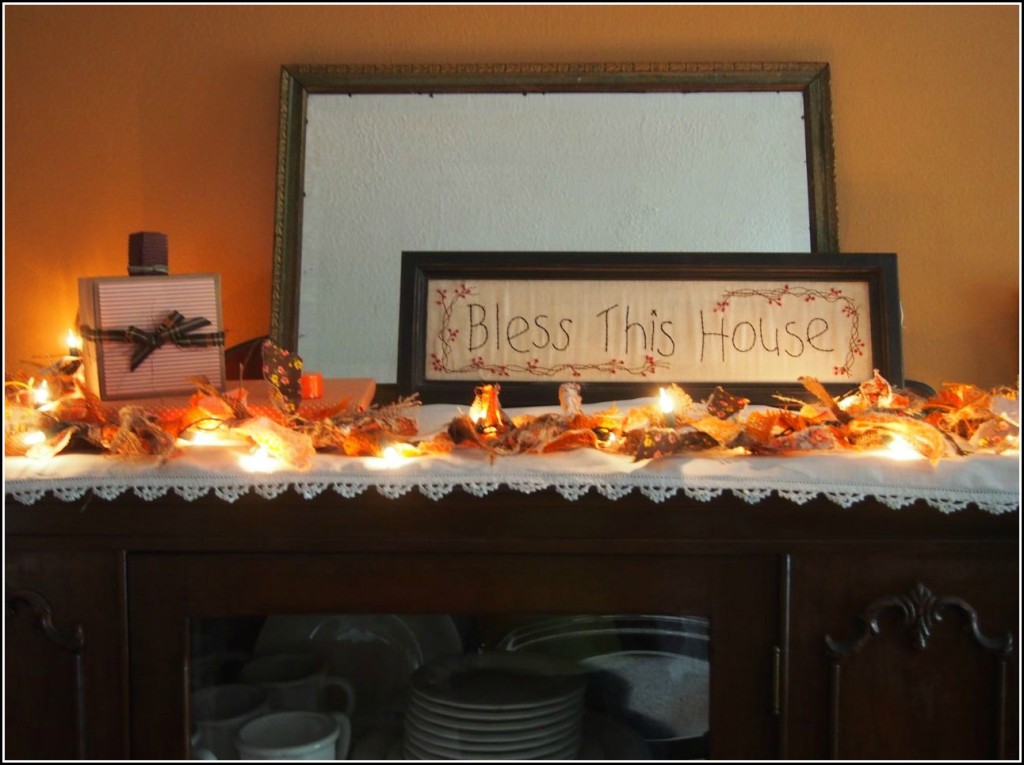 By the way–the cute-little Pumpkin Box tutorial can be found here.
***

For those of you who haven't met her, the Dollar Store Diva happens to be my Mom who has a special power.  She can transform Dollar Store and other inexpensive finds into super fun gifts and decorations that would brighten anyone's day!