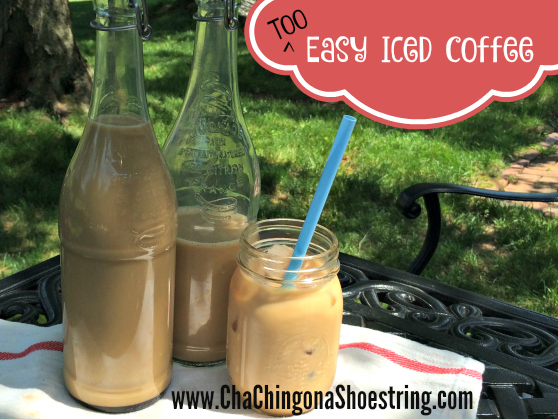 Memorial Day has passed and thoughts of sipping iced coffee in my backyard while the kids romp around have been lurking in my mind. I decided today was the perfect morning to get back to my favorite (and MOST easy) iced coffee recipe.
Here are the ingredients – are you ready?
Coffee

Sweetened Condensed Milk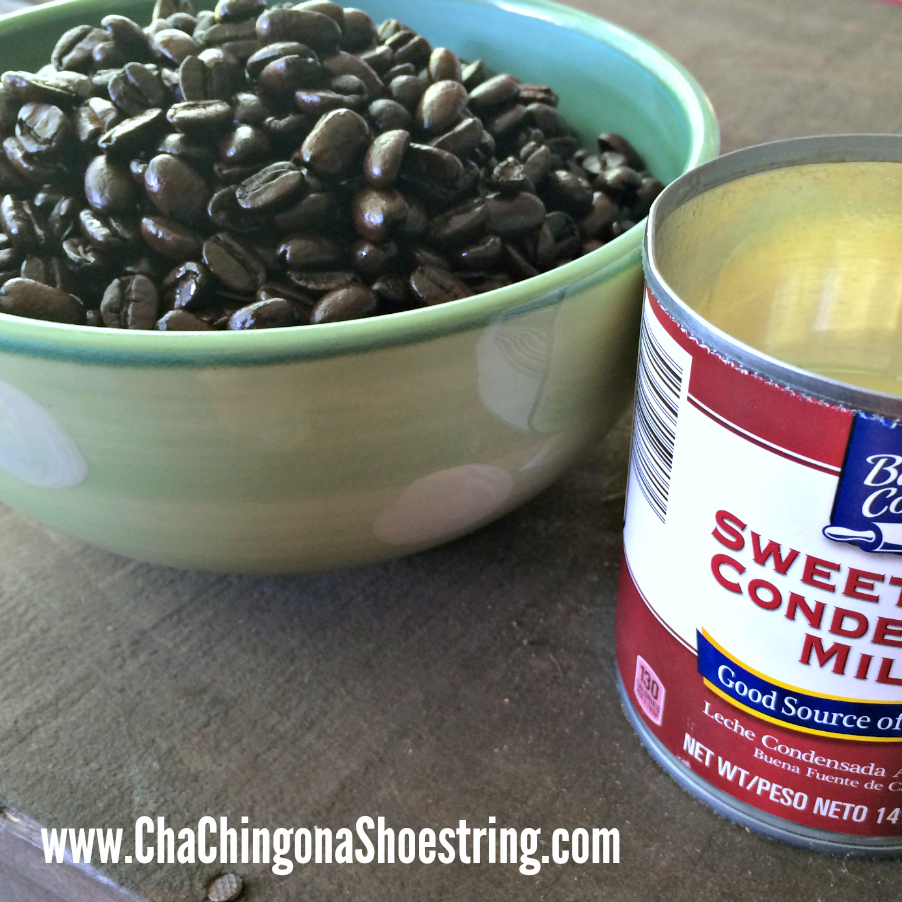 Really. That's it.
This recipe takes all the guess work out of the process and makes it a cinch to whip up!
Start by brewing 8 cups of strong, hot coffee

Pour 1/2 of a 14 oz can of sweetened condensed milk into the bottom of a

glass

container

Add your hot coffee and stir or shake to mix

Allow to cool on the counter until mixture reaches room temperature (stirring or shaking several times as the milk will sink to the bottom)

Store in your refrigerator for up to 1 week

Pour over ice, add a fun straw, sit back and AHHHHH!!! (These glasses would be an adorable way to serve it!)
This recipe is so easy to adjust for individual preferences – just increase or decrease the sweetened condensed milk to coffee ratio depending on your taste!
Now invite some friends over, pour your iced coffee, chat and let the kids ROMP!