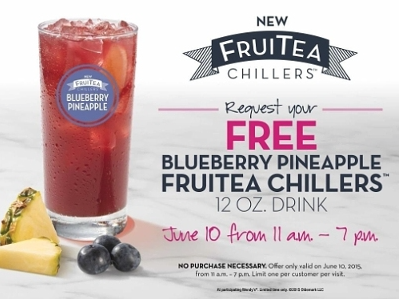 Did you know that tomorrow (6/10) is National Iced Tea Day? Well now you know!
There are a few fun deals you can grab in honor of the occasion.
Wendy's is offering a FREE 12 oz Blueberry Pineapple or Orange Mango Fruitea Chillers from 11AM – 7PM at select locations*, no purchase necessary! (I recommend giving your location a call to make sure they're taking part before heading out).
*Participating locations include: Charleston, WV; Harrisburg; Orlando-Daytona Beach; St. Joseph; Topeka; Albany – Schenectady-Troy; Columbia-Jefferson City; Jacksonville-Brunswick; Parkersburg; Syracuse; Utica; Bangor; Dallas; Joplin-Pittsburg; Philadelphia; Tallahassee; Waco-Temple; Beckley; Elmira; Kansas City; Portland-Poland Spring; Tampa; Wilkes Barre; Binghamton; Evansville; Miami-Ft. Lauderdale; Providence; Terre Haute; Boston; Gainesville; New York; Springfield, MO; Toledo.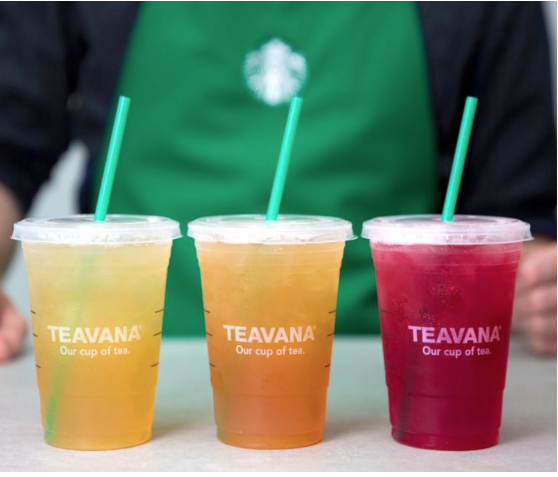 And Starbucks is offering BOGO Teavana Shaken Iced Teas all day long tomorrow at participating locations!
Enjoy!