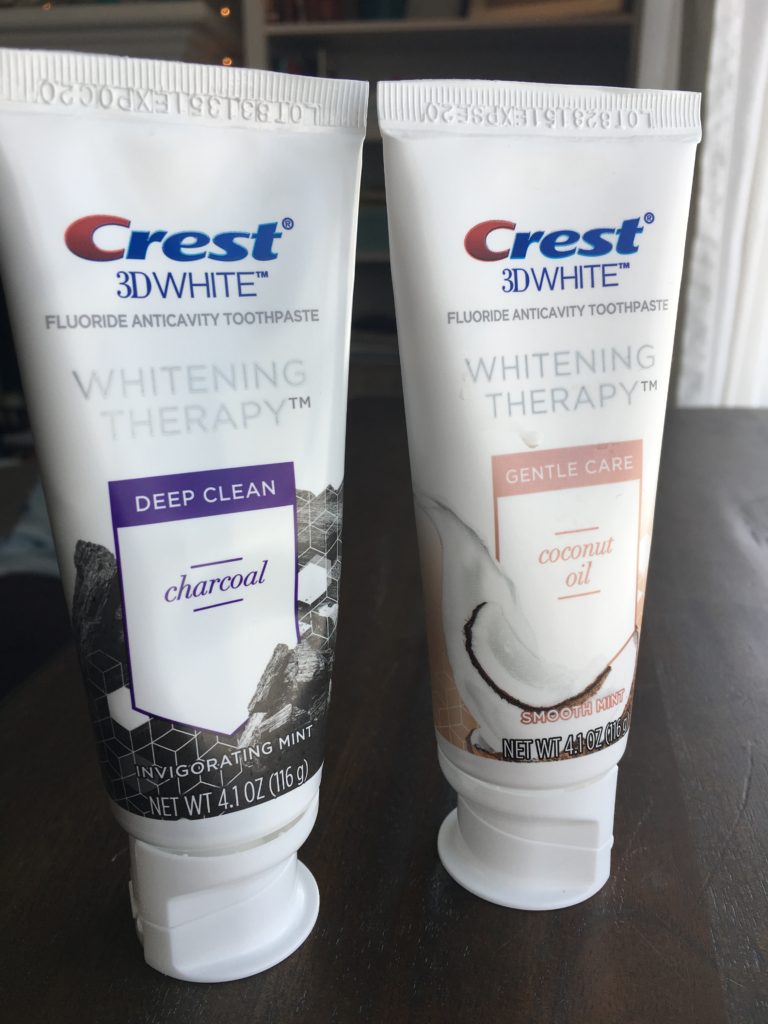 This blog post is sponsored by Crest.
Have you heard the rumors? Brushing your teeth with activated charcoal ingredients whitens teeth.
Weird but true. If you are anything like me, you have a hard time imagining how whitening your teeth with an ingredient that is sure to leave a black, sticky mess around your sink, nails and mouth makes much sense. Not to mention, have you eaten charcoal lately? Just saying.
That's why when Crest offered to send me their new Crest 3D Whitening Therapy with Charcoal, now available at Walmart, I admit it piqued my interest. A mess-free, tasty version of charcoal might just be the only way I'm willing to try this whitening method.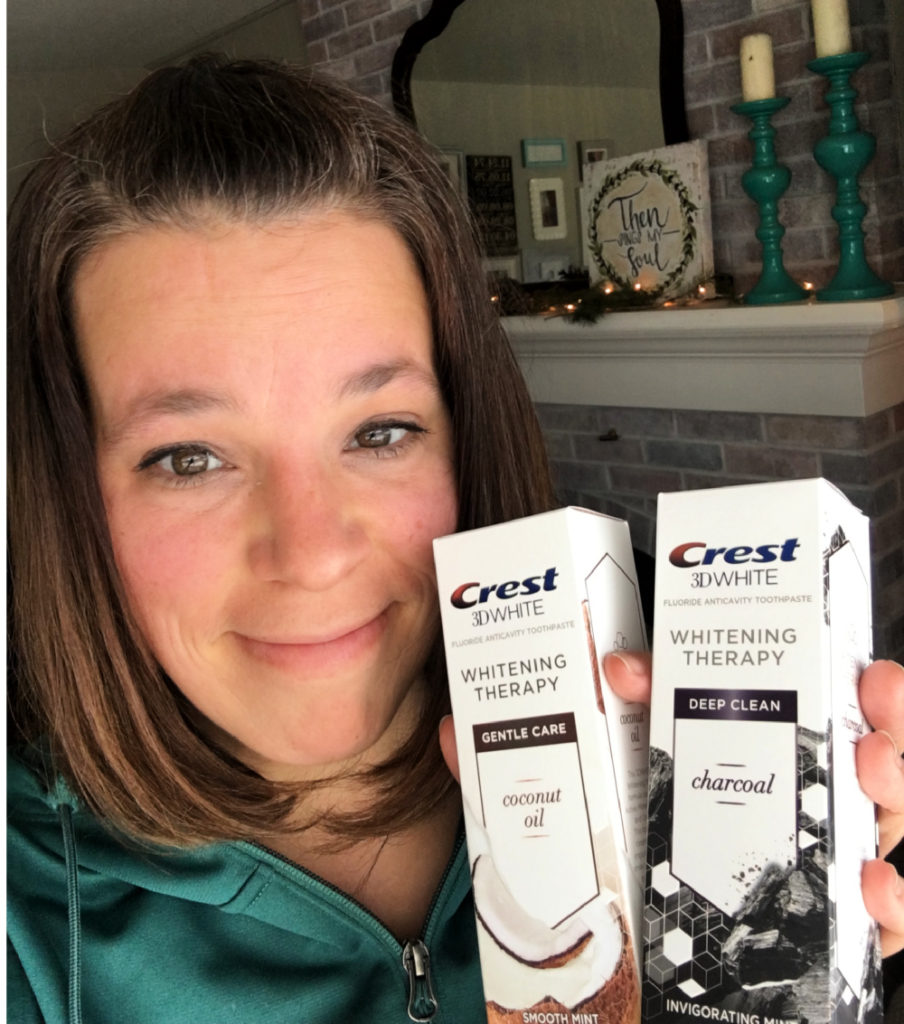 The fact that they threw in a bottle of Crest 3D White Whitening Therapy with Coconut Oil was an added bonus. I admit I was curious about the taste factor of this version as well.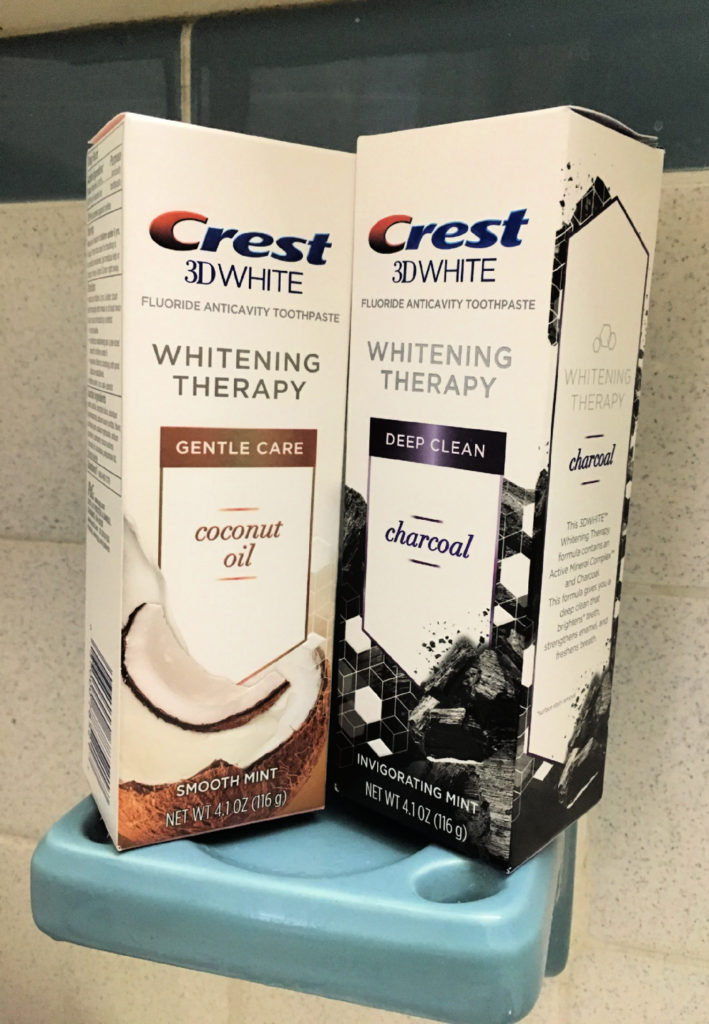 In full disclosure, I actually let me 13 year old son test the Charcoal version first. If anyone is honest about their likes and dislikes, it's teenage boys, am I right? He was interested, so I let him take the plunge for me. (Plus who's going to argue with a kid that wants to brush his teeth??)
In summary, here was his review:
Me: What did you think?
Him: It was good.
Me: Did you taste the charcoal?
Him: Nope.
Well there ya have it, folks. An honest review from an honest kid.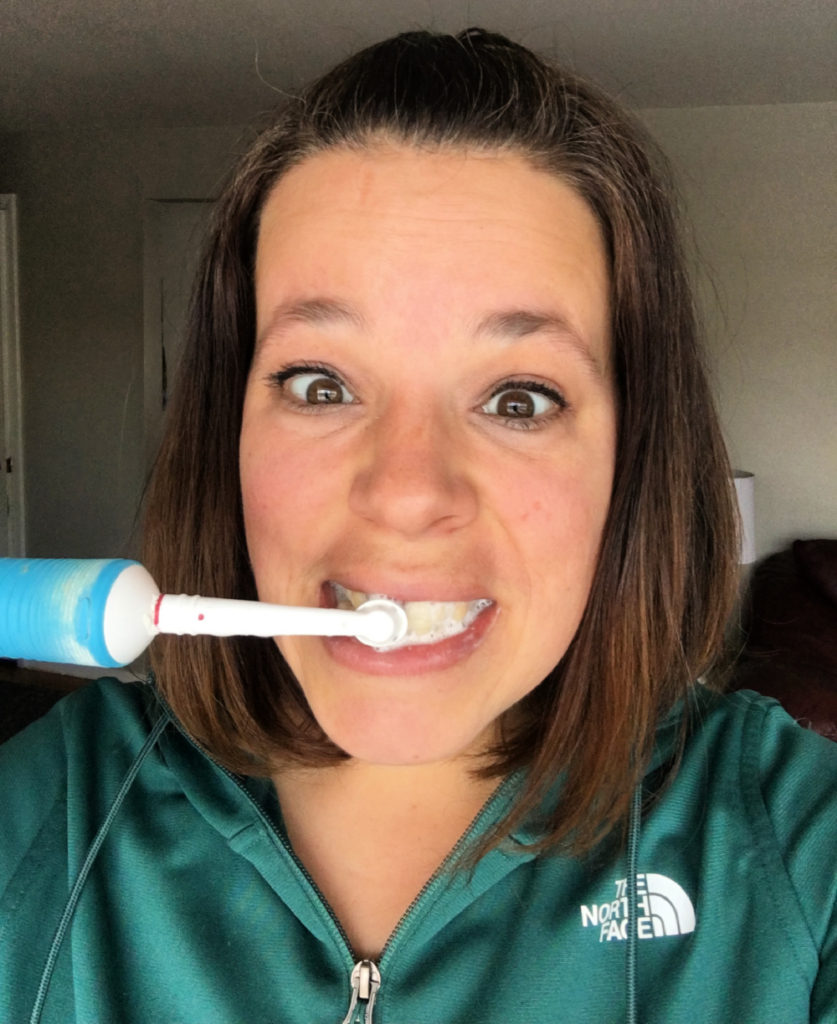 Next, it was my turn. I was a little less apprehensive after my son's positive feedback, so that was good.
I loaded my toothbrush with the sparkly grey toothpaste, held my breath, and tasted charcoal for the sake of whiter teeth.
Turns out my son was right.
Couldn't taste a speck of charcoal. All I tasted was minty fresh toothpaste that didn't leave a speck of messy, black residue anywhere.
That's a win in my book.
Next up was the Crest 3D White with Coconut Oil. Again, this is not typically an ingredient that I consider tasty other than in my favorite homemade granola bars. So, I had some apprehension.
And yet again, Crest surprised me! The vanilla mint flavor of the toothpaste left nothing but a fresh feeling in my mouth – not a hint of anything else.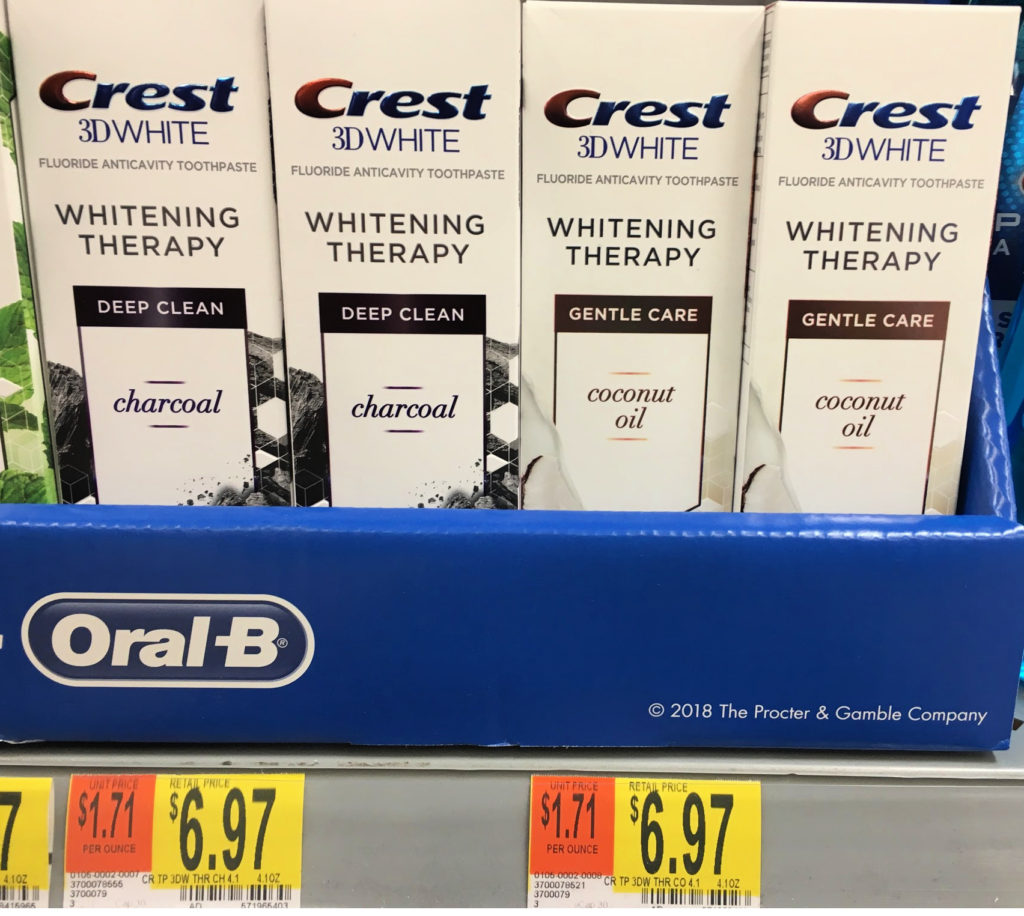 If you have ever been curious about the whitening benefits of activated charcoal, but wary of the taste and the mess, Crest 3D White Whitening Therapy with Charcoal is the way to go! Take it from me or my 13 year old son, you won't regret it!
Stop by Walmart today and pick up one of each of these new formulas for just $6.97. Then leave a comment below and let me know if you agree that this really is a #BetterWaytoCharcoal.
Disclaimer: Crest provided me with these products, but all opinions are my own!