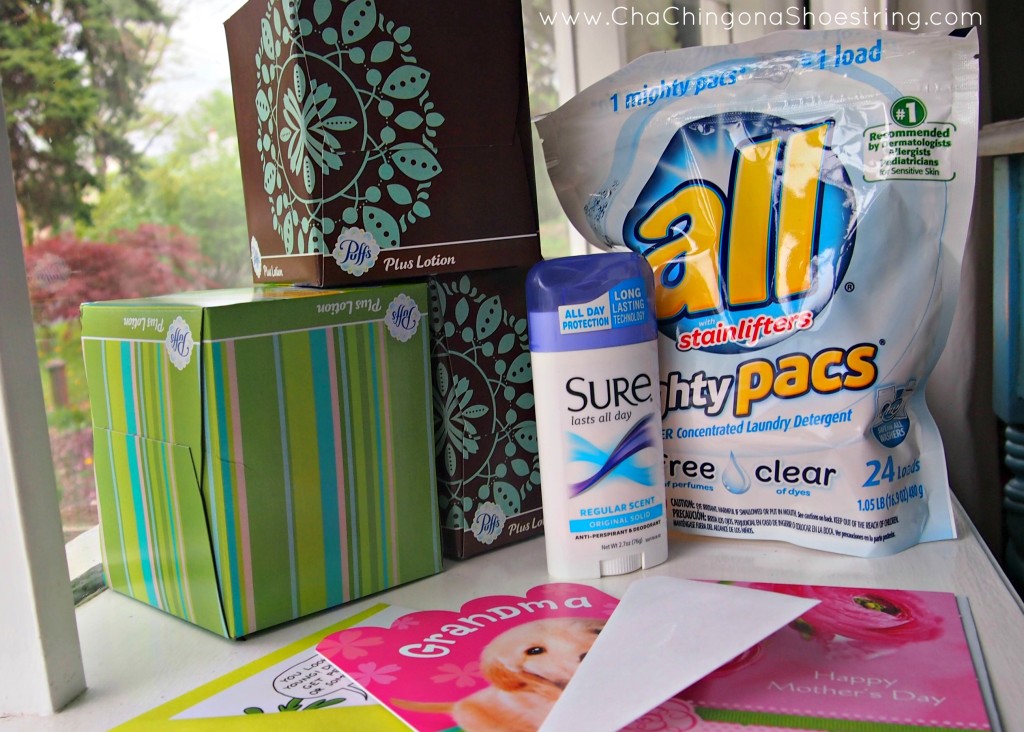 Made another CVS trip yesterday and was pleased with the results – even though I missed out on a few deals (like the free Nivea Creme and free Glade Starter Kit) because my store was out of them. Considering the fact that I got everything pictured above for FREE, I'm okay with my results. 🙂
Here's my deal scenario:
CVS Week of 3/3/15:
Buy (3) Puffs Cubes – $0.95 ea.
Buy (1) All Small & Mighty Pacs (24 ct) – $2.99
Buy (3) Hallmark Cards – $4.97 – Get $3 ECB's
Buy (1) Sure Deodorant – $2.00 – Get $1 ECB
Use (1)$1.50/3 Puffs coupon from  5-3-15 PG
Use $1/1 All Laundry products coupon from 5-3-15 PG
Use 30% off deodorant purchase coupon from CVS printer
Use $1/1 Sure product coupon from 5-3-15 PG
Use $8.50 in ECB's from last purchase
FREE after coupons, gift card and Ibotta rebate!
So in total, I spent $0.00 on $22.46 worth of products and I have $4 in ECB's for next week's trip!
Have you scored any great deals this week?
Click here to check out the rest of the CVS deals this week.