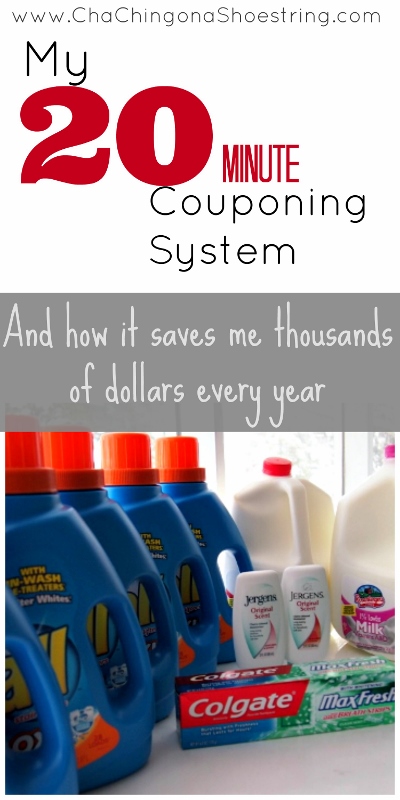 If you watched my ridiculous Coupon Lingo video earlier this week and are new to couponing, you may find yourself thinking, "This couponing thing is really hard."
Listen to me when I tell you this, friends:
Couponing does not have to be difficult.  I promise. 
In fact, in this season of my life with three young boys, I have developed a system for my couponing that is so easy, it literally takes me about 20 minutes per week.
If you are in a busy season of life or feel overwhelmed by couponing, I want to share my system with you so that you have the tools you need to get the most bang for you buck.
Recently, you saw how I got $56 worth of items for $3.61, $57 worth of items for $3.99 and this $0.33 shopping trip at CVS.  Those really are typical CVS shopping trips for me  – and can easily be for you too.  And since I save about $30 – $50 per week, that equals about $2000 or more per year that I am saving with my 20 minute per week system.
So here is my Tried-and-True 3-step 20 Minute Couponing System: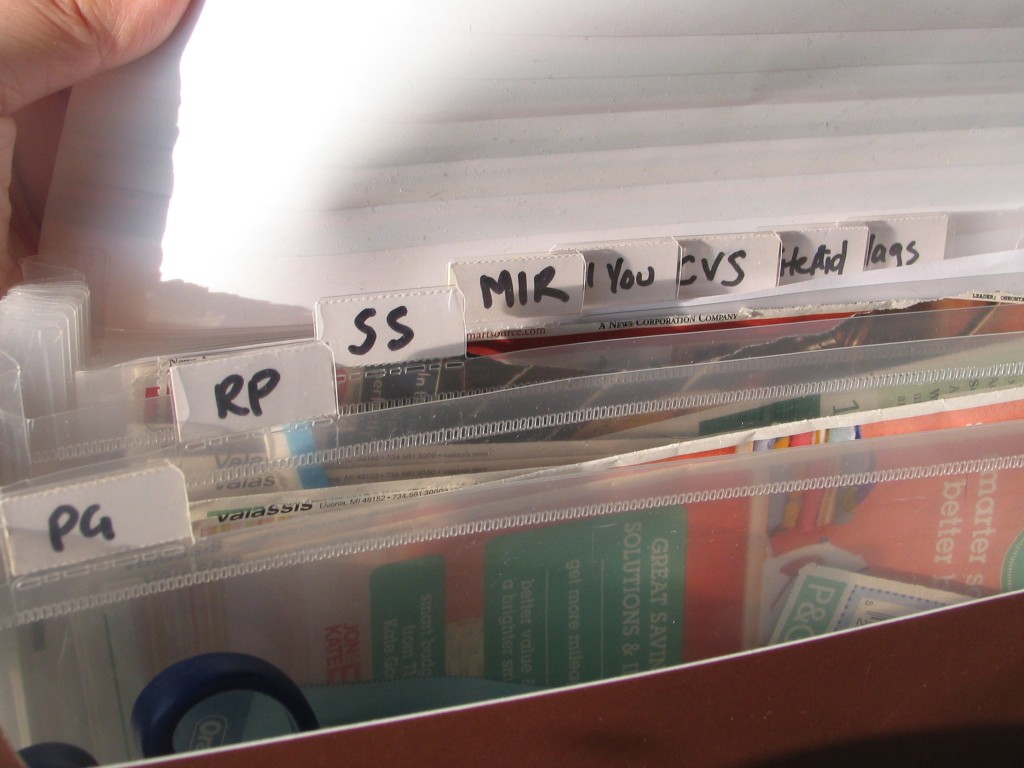 1. I use the No-Clip Couponing Method.
I don't clip coupons.  Are you shocked?
When I first started couponing, I would spend an hour or so each week clipping and sorting coupons.  It was fun for a while…until it wasn't.  When I discovered the No-Clip Coupon Method, I was sold and never looked back.  I can't even calculate the number of hours I've saved through the years because of this.
Have I missed some deals while in the store because I didn't have all my coupons? Sure.  But I've made the choice to use my time to save money in other ways, so I'm quite sure it all comes out in the wash.
2.  I only coupon at one store.
My store of choice for couponing is CVS since I find it is the easiest store for me to regularly save 80% or more.  On occasion, I will use a few coupons at the grocery store, but for the most part I shop at ALDI – where they don't even accept coupons!
In the early days, it was easy for me to spend hours planning and carrying out my shopping trips.   Time is a very precious commodity to me now and so I've cut back.  In fact, after my third son was born, I went months and months without couponing.   But now I'm enjoying the savings that CVS brings me – and a trip to CVS is often just what we need to break out of the house now and then!
Since the sales are already matched the coupons available, this simplifies making a shopping list SO much.  Here's how I use it:
I check out the best weekly CVS Deals.
I select only the top 3-5 deals or so.  My goal is always to get the most ECB's for the smallest amount of money, so this means only taking advantage of the very best deals each week.
I email that list to myself and print/clip the coupons that I will need.
Typically this whole process only takes me about 20 minutes. Occasionally it takes a bit more if I have to clip more coupons, but last week it only took me about 10 minutes!
I also make a point to clip any coupons for upcoming deals that I post throughout the week so I am prepared when the time comes – yes, I follow my own blog!
And there you have it, friends.  My 20 Minute Couponing System.  It works for me and it can work for you too!
Click here to subscribe to my posts by email so you don't miss a deal!
Here are some posts that you may find helpful: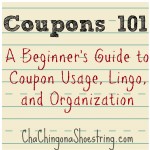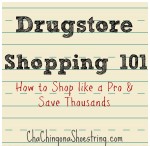 I'd love to hear your thoughts on this and feel free to ask any questions!  That's why I'm here! 🙂