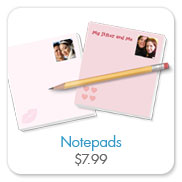 The FREE $10 credit for new Snapfish members is still available!
The notepad above is only $2.99 for shipping. I'm thinking that could be a fun Valentine's gift for the cutie(s) in your life!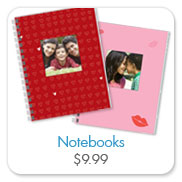 Or you could use the credit to get a custom 200 page notebook for free.  Pay only $1.49 shipping.
Other items under $10: custom mug, custom sticker sheets, and a recordable card.
You will have 5 days to use your credit.  I am unsure how long this offer will be available, so I recommend signing up before it's gone!