Would you like to have these great deals delivered right to your inbox? Subscribe to our email digest. Or if you use a feed reader, subscribe to our RSS feed. Thanks for stopping by!

I took a brief hiatus from posting my monthly Saving on a Shoestring updates, but that doesn't mean the savings has ended!
In fact, I have some BIG NEWS to share with you all: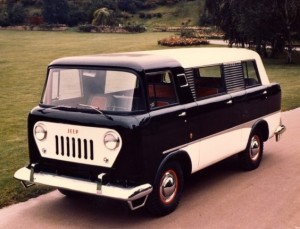 MISSION MINI VAN HAS BEEN COMPLETED!
(Ok, that's not our mini van–but wouldn't it be cool if it was?!)

Who knew I'd be so excited to say I was the owner of a mini van?!
My husband did all sorts of research over the past several months.  We were quickly going to need to replace my husband's jeep since it was soon going to cost more in repairs than it was worth.  We had saved up almost 100% of our goal, but soon realized that if we wanted a van that was reliable and not ancient, we were going to have to pay a little more out of pocket than we had planned.
We tossed around the idea of getting a loan for a while, but when it came down to it, we knew that we had worked so hard to get to this point that we wanted to stick with our original plan.  We happened to have some money that wasn't earmarked toward anything yet so we decided to put that toward the van.
We were pleased to find a great deal on a well-kept 2005 Honda Odyssey and a dealership that would give us a nice trade-in amount for our Jeep.  Wes also was able to talk the dealer down from their original price to a price that we felt comfortable.
Now it's time to decide what our next mission should be.  Any suggestions?!
***
And here are my latest numbers: Remember that you can download your own copy of the Cha-Ching Christmas Club Savings Tracker (click on 'File' and then 'Download') and then make it all your own.
Project Cruise 2012: We are up to 51%.
Mission Mini Van: COMPLETE
Cha-Ching! Christmas Club: I am at 100%!
*****
How about you? Have you been saving and scrimping toward a reward or are you a part of the Cha-Ching! Christmas Club?  Then leave a comment or a link below sharing your savings update.  And then PLEASE encourage each other by leaving comments here or on the blogs listed.  If we work on this together, it will be so much more fun!
AND just to add to all the fun going on around here, I will give a $5 Amazon gift code to one person who leaves a direct link to their savings post or a comment sharing an update on their savings.  (I figure it's just one more way to help you save on that shoestring!)
The giveaway will end Monday, November 7, 2011 at 10 a.m. EST. I'll randomly select the winning comment or link. Winner will be notified by email and listed on this site.