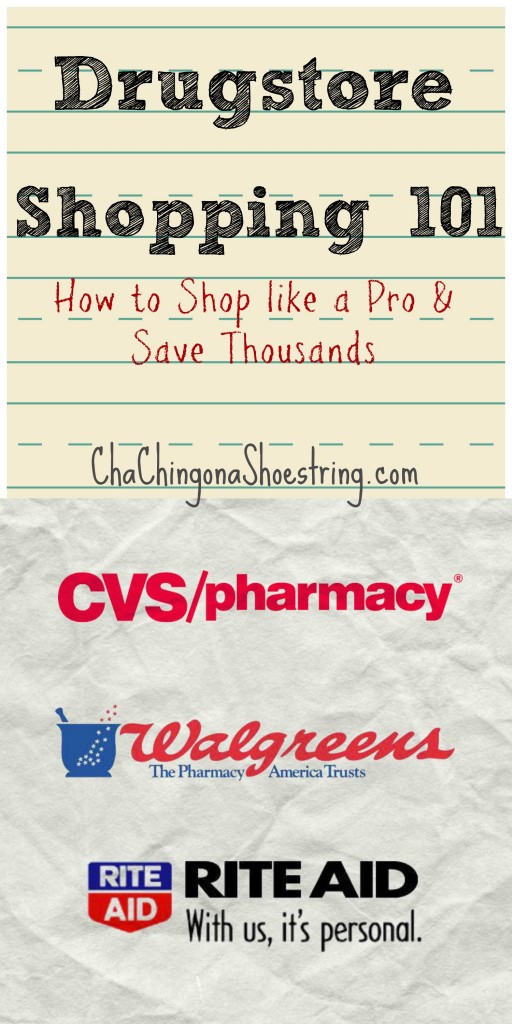 What are the Benefits of Drugstore Shopping?
Before Wes was laid off, I had no coupon love.  Coupons were the pretty papers that I threw away with the newspaper.  They overwhelmed me and I figured that they were only for the expensive items that I didn't need anyway.
Then I was introduced to the drugstore game.  I had no idea that there was a world of savings that a) would provide me continually with nearly free items every week and b) I could easily master since most of the planning is already done for me!  In fact, I now have a 20 minute couponing system that still saves me thousands of dollars per year in health, beauty, personal care and other products.
Important Note:  You will not learn drugstore shopping overnight.  It may take a few months until you feel like you have a good understanding of the best methods and practices at each store.  I always recommend starting with one store and moving on to the next once you have a good grasp of things.  If you are like me, you may feel like you need to learn how to make this all work NOW.  Give yourself some grace and know that you'll be a pro in no time.
If you'd like to join the game, I'm going to give you the simplest tutorial I know and then leave it up to you to bring on the questions!
DRUGSTORE SHOPPING 101 –
How to Save Thousands of Dollars Each Year in a Few Simple Steps:
Here's what you need to do to get started:
Start saving your Sunday coupons.  For tips on how to organize them, go here.
Plan your shopping trip in advance with my handy custom shopping list tools.
Learn the art of stockpiling.  The way to get the best deals is to buy what you need when you don't need it.
You will spend the least amount of money by rolling over the rewards you earn from one purchase onto the next.
Stick to only the best deals.  You'll soon discover that deals have a regular cycle. Sometimes what seems like a good deal will return at an even better price.
I recommend starting with one store.  As you feel like you are getting the hang of it, you can move onto the next!
Here are my tutorials for specific stores:
More helpful posts: