Our Story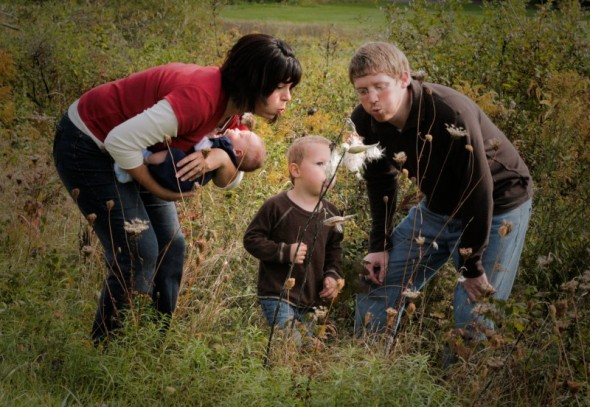 We are  like so many of you–the economy has not been kind to us.  In April of 2008, Wes was called into the office of the Vice President at the small college where he worked.  He was informed that there was no more money to pay his salary and that he could pack his office and head home.
Since that time, there have been months with work, and months without.  Wes continues to search for a job in his field, like so many others who have recently been laid off.
And life goes on.  We've celebrated the birth of our second son.  We've mourned the loss of a vacuum cleaner.  We've experienced the break-down of both of our cars.  We've rejoiced over lower gas prices, and then held our breath as they began to rise again.  We've been blessed by so many who love us.

We've also discovered that although yard-saling was one of our favorite Saturday activities and we always washed out our baggies and squeezed the last drop out of the toothpaste, there was a whole world of  money-saving that we knew nothing about.  There are literally thousands of ways to save money.  And we're just getting started.
The good news in all of this is that our present circumstances have started us on a life-changing journey.  We've discovered that saving money is not as hard as we thought it was and actually can be fun.  Yes, we said FUN.  It's all in your perspective.

So, we invite you on our journey.  We promise you this:
We are dedicated to learning more about saving money on a daily basis.
Whatever we learn, we will pass along to you.
We will be real about our pitfalls and struggles as we commit to living frugally.
No matter what, we'll be sure to have FUN!
photos by JulieGendron.com
Update: After a year and a half of searching, we are excited to share that Wes finally has found the Youth Pastor position that was meant for him.  We have packed up all our belongings and headed south to live in the beautiful state of Pennsylvania.  In spite of having a regular income now, we continue to learn about living large on a limited budget as the cost of living is much higher down here.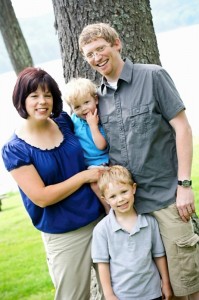 But that's okay.  We actually like the challenge.
If you'd like to learn more about this whole money saving journey we've begun, you'll definitely want to check out our "How We Got Here" series:
How We Got Here, Kaley's Edition
How We Got Here, Wes's Edition
This Post May Contain Affiliate Links. See my Disclosure Policy.