How to Plan a LEGO Birthday Party on the Cheap
I shared a couple of weeks ago that I held a LEGO Birthday Party for my boys who both have August birthdays.  About once a year I get the itch to throw a themed birthday party and this year was no different.  After discussing our options with my 5 (now 6!) year old, we decided that LEGO was the way to go this year.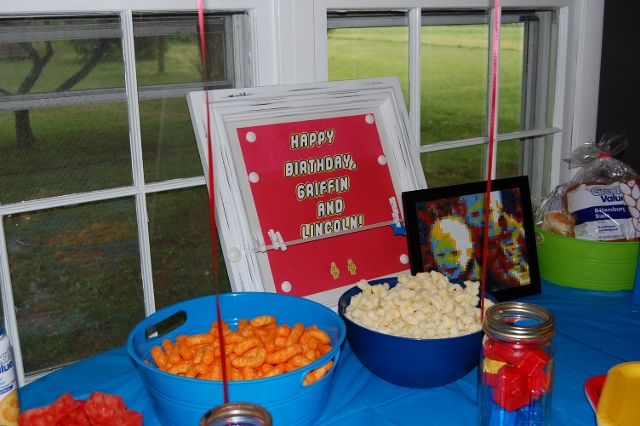 We sure had FUN.
And honestly, I think this may be the easiest theme I've worked with yet!   It also turned out to be one of the most frugal parties that I've thrown for a number of reasons.  So I thought, "Why not share some ideas with my readers about how to plan a frugal birthday party?"  Many of these tips can be used no matter what your theme is…or even if you don't have one!
Six Tips for a LEGO Birthday Party on the Cheap: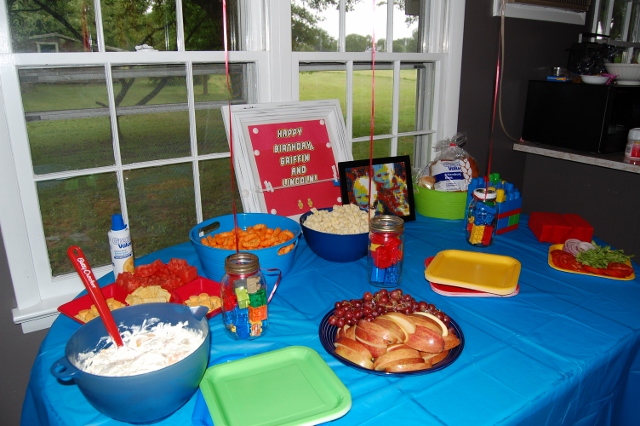 1.  Purchase table decorations and place settings from the Dollar Store. I chose to use a primary colors theme and was able to find plates, cups, plasticware, table cloths and serving dishes all for a dollar!  (And of course, I learned this from the Dollar Store Diva herself!)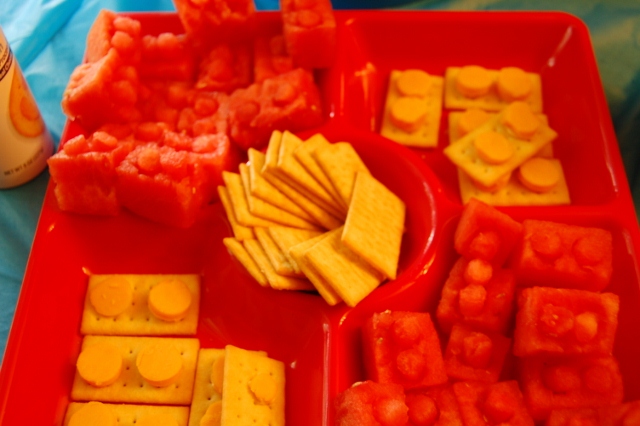 2.  Find a simple way to add a little themed fun to your food. Because honestly, what's a LEGO party without LEGO watermelon and crackers?!  (I found the idea for the watermelon here.)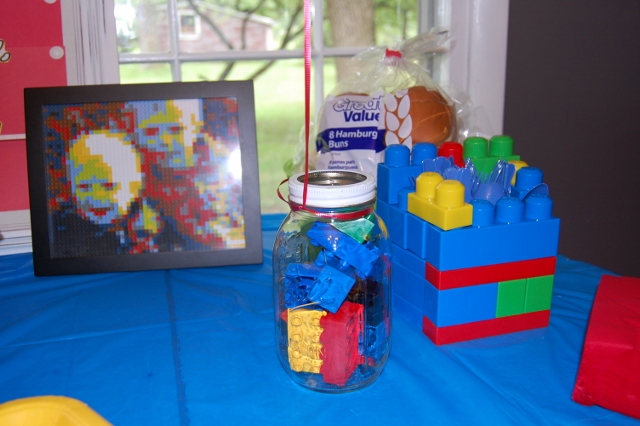 3.  Use what you have. The balloon weights?  LEGO's thrown in a canning jar.  The plasticware holder?  Created by my son with his LEGO's.  The picture?  Created with a free LEGO Photo App on my iPod.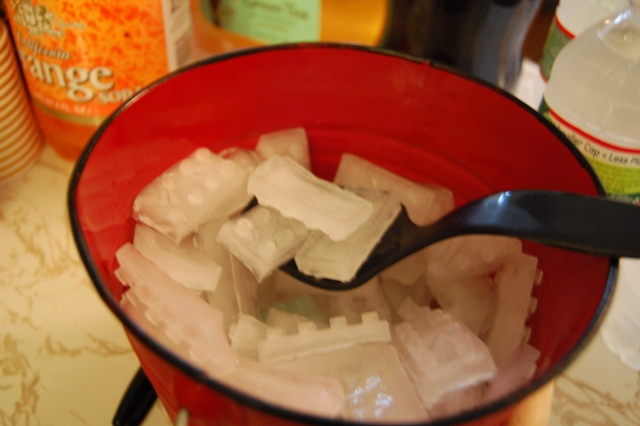 4. Find one 'splurge' to add to the fun. These LEGO ice cubes were my Piece de Resistance.  I spent around $11 on the mold for them, but it was worth it for me because it was such a fun little addition.  (You can also use this mold to create chocolates or gummies, but my goal was to keep things simple this year.)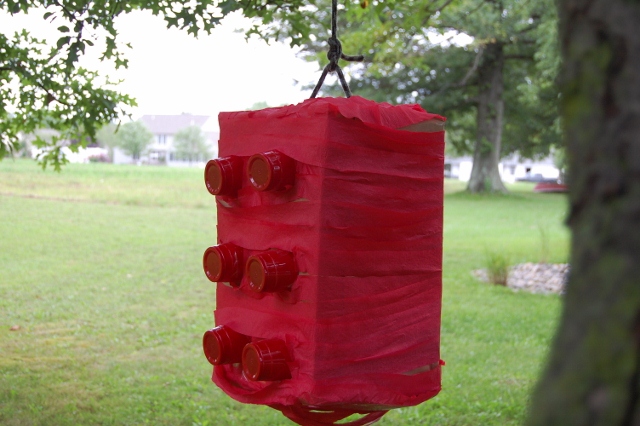 5.  Decide what you will spend money on, and what you will not. I originally purchased a pinata for $10, but when I brought it home I realized that I could just as easily make one.  My son Griffin helped me put it together.  Is it perfect?  No.  Will my son remember his role in helping create his birthday pinata?  You bet.  (Besides, I have a hard time dishing out cash on an object that gets so quickly destroyed!)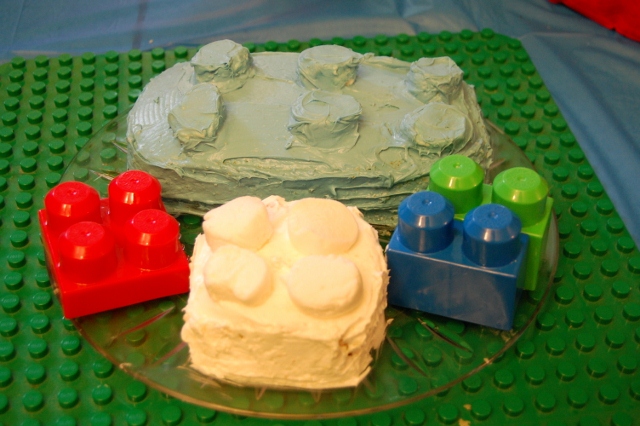 6.  Make your own cake. This has to be one of the best ways to save money on a birthday party.  Have you checked out the prices on birthday cakes lately?  Unbelievable.  I scored the cake mix and frosting almost free after coupons, so that was a huge chunk of savings.  And yes–as usual, there was a cake crisis the morning of the party, but the birthday boys approved and that's all that matters to me!  (I found the idea for the cake here.)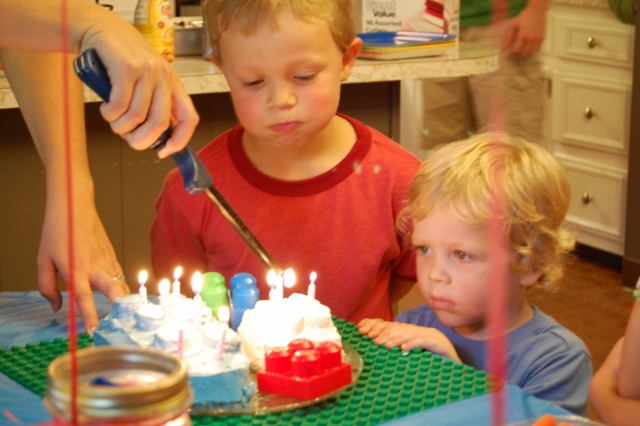 How about you?  What are your best tips for planning birthday parties on the cheap?
Also – if you want to get the coolest LEGO gift ever for your little fan, click through to check out my post below: