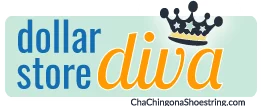 Here's a FREE Valentine's printable from the Dollar Store Diva!  York Peppermint Patties are my favorite, so I'm secretly hoping she's sending me one. 🙂 Don't miss her fun Valentines-by-Mail ideas as well!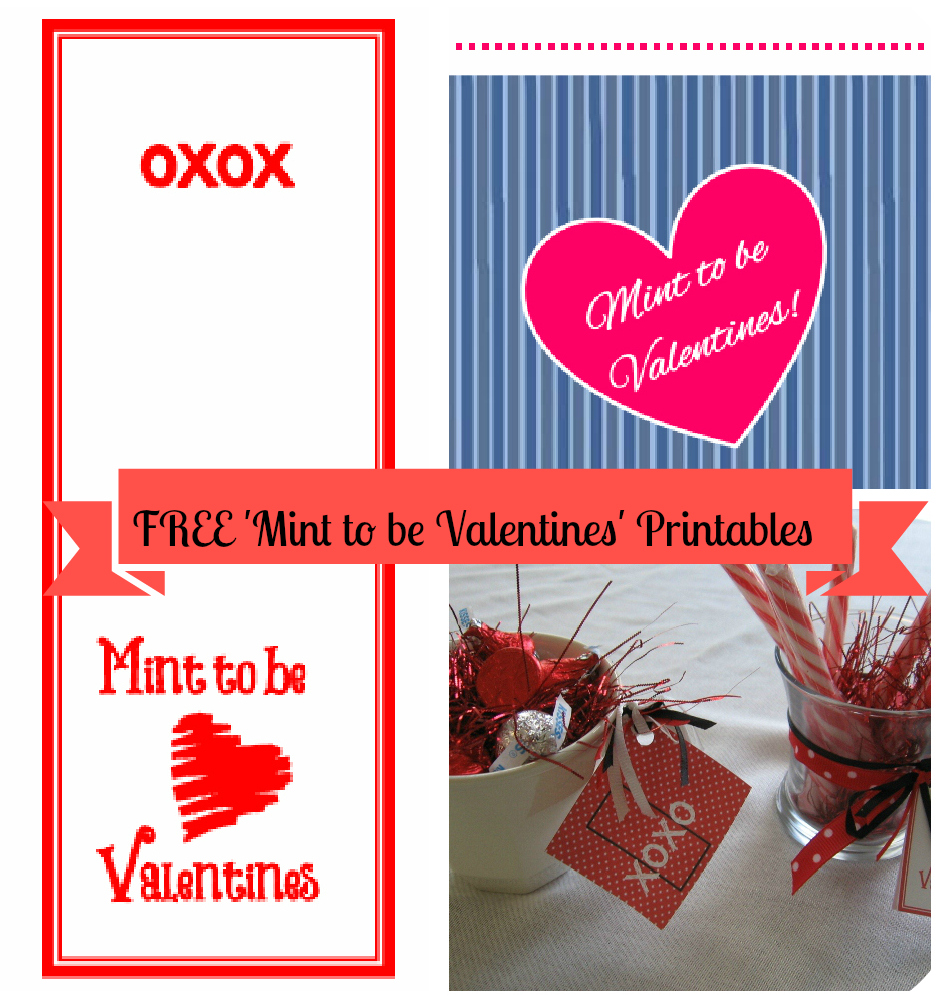 Here's an easy way to create a sweet Valentine card for someone you want to make smile on February 14th.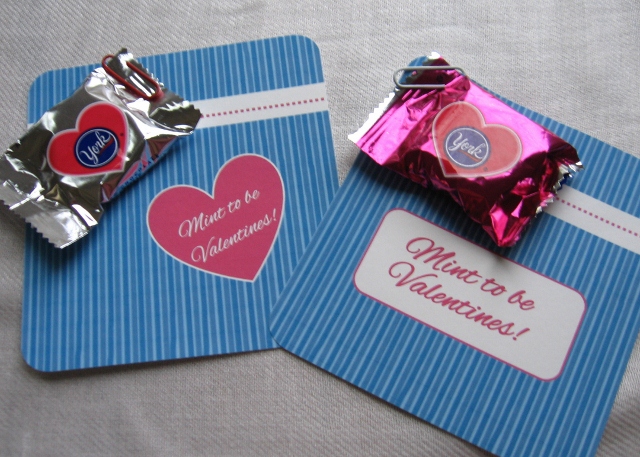 Blue paper source  here
Using these FREE Mint to be Valentines printables, print out the cards on cardstock, trim, and attach a York Patty. (They have them now in Valentine colors.) I attached mine with red and white paper clips from The Dollar Tree.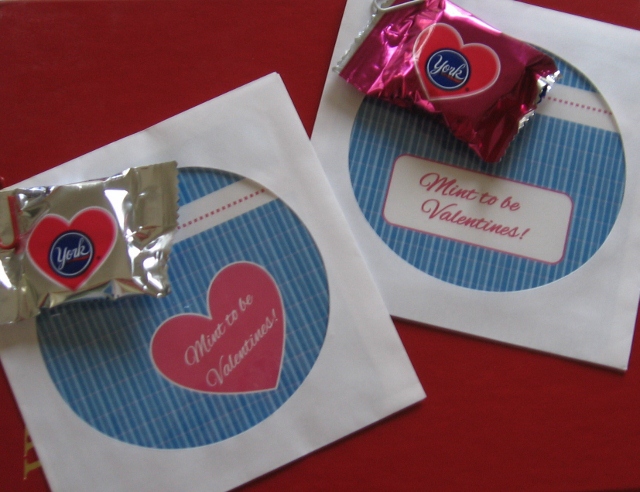 I also happened to have some CD sleeves that I had bought on a major sale. The card can be presented with or without the sleeve–as long as the chocolate is attached!
************
And how about this idea? Trim a Tic Tacs Mint to be Valentines printable tag and wrap it over the top of a container of Tic Tacs. I adhered mine with double-sided tape. For more fun, I used a red plastic paper clip to attach some red, black, and white thin ribbons.
And look–on the back is a special surprise: XOXO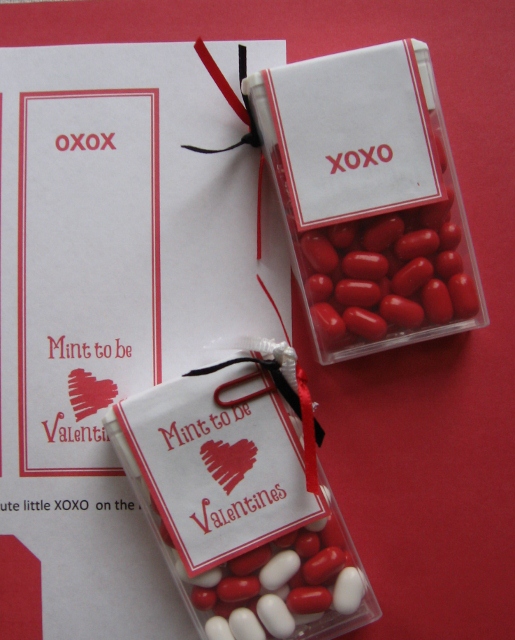 ****************
But wait! There's still more fun to come! Look around your house for any random containers you can part with. I have extra white ironstone cups, so I filled one with chocolate Kisses, added some red angel hair ribbon shreds (Dollar Store), and used the printable XOXO tag.
I also have an abundance of votive candle holders, so I filled one with peppermint sticks, wrapped some ribbon around it, and folded the Mint to Be Valentines in half to make a mini card. Then I punched a hole in the card to thread thin ribbon.
And there's still that happy little Valentine message on the back of the card:
XOXO
***
For those of you who haven't met her, the Dollar Store Diva happens to be my Mom, Nancy, who has a special power.  She can transform Dollar Store and other inexpensive finds into super fun gifts that would brighten anyone's day!