Did you know that you can mail just about anything as long as it has a mailing address and the correct postage?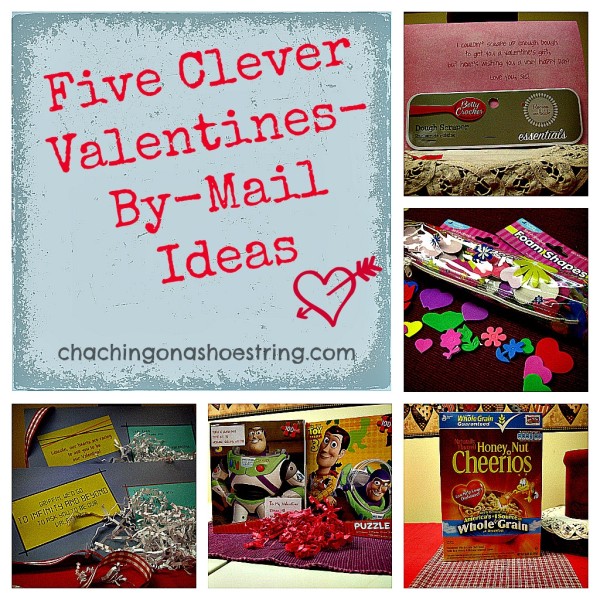 My Mom (a.k.a. the Dollar Store Diva) is the queen of sending out-of-the-ordinary mailings, from water bottles to  cereal boxes to puzzles and more. Here are some clever ways to brighten the day of your Valentines who live far and wide.
***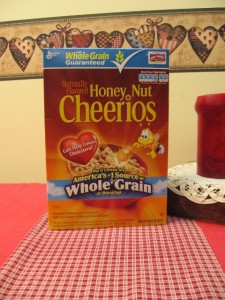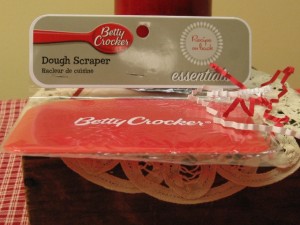 When you can't 'Scrape' Up Enough Dough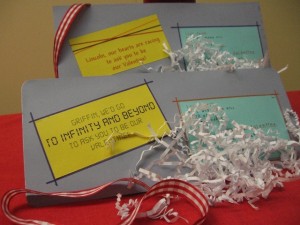 Go to Infinity and Beyond to send your Valentine some love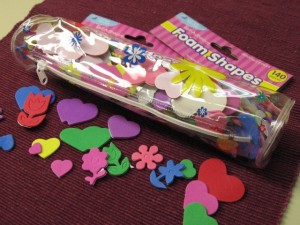 Gifts for the budding artist in a clever package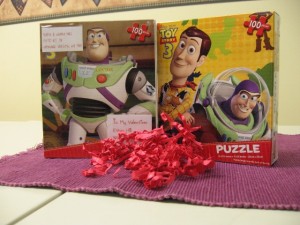 'Puzzled' about what to send your grandson?  Here's an idea.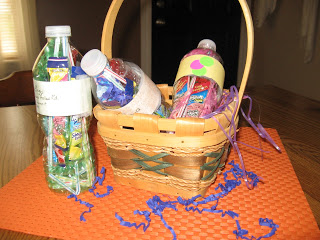 A bottle of Sunshine to brighten anyone's day!
Yes…for those of you who are counting, this was actually SIX clever Valentine's-by-Mail ideas.   I found the last one after I had already made the graphic.  Ahem.
Love me anyway?  🙂
***
For those of you who haven't met her, the Dollar Store Diva happens to be my Mom, Nancy, who has a special power.  She can transform Dollar Store and other inexpensive finds into super fun gifts that would brighten anyone's day!
See more Dollar Store Diva ideas here.