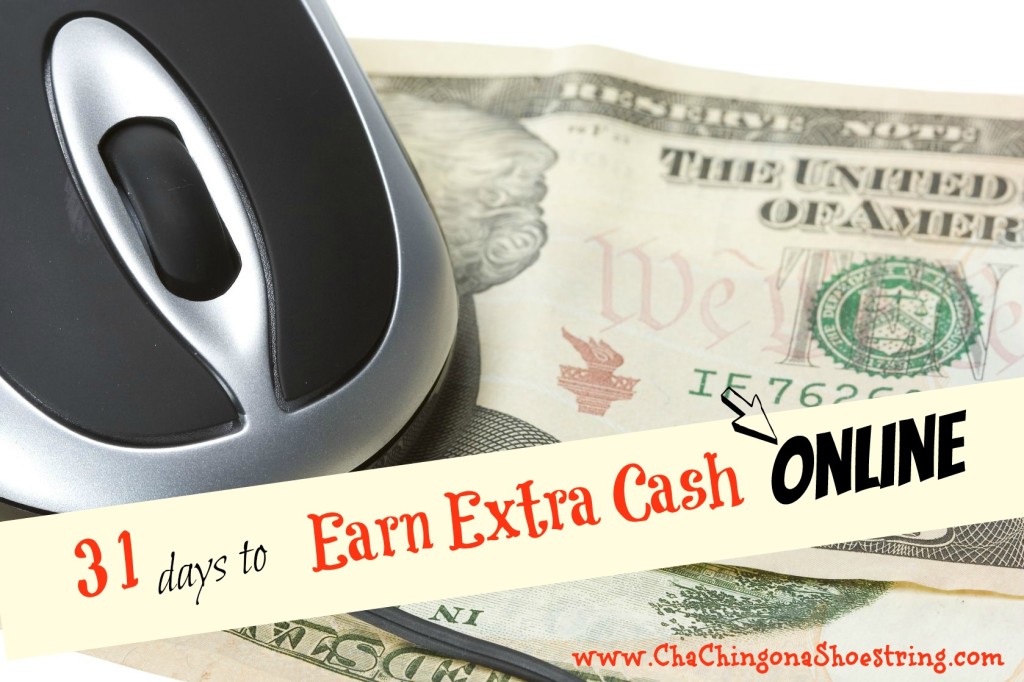 Welcome to day 5 of our 31 Days to Earn Extra Cash Online series!

Next up: Recyclebank.
You may know that Recyclebank offers great coupons for points earned, but did you know that you can save up your points for rewards like Amazon, CVS, and Starbucks gift cards as well?
How to Earn: 
Recyclebank offers monthly free points-earning opportunities.  You can check the 'Earn Points' section to find the latest earning opportunities.  If you live in a participating location, you can also earn points as part of their recycling program.
What You Can Earn: 
Click on the 'Rewards' section of the Recyclebank site to check out their rewards. They vary by region and can run out of stock from time to time, but typically you can find high value grocery, retail and dining coupons, magazine subscriptions, gift cards.  Some rewards can be printed at home and others will arrive via mail.
Tips:
Use your referral link to refer your friends. Get 25 points per referral.
Click here to sign up for Recyclebank.
Next up:
Day 6: Earn PayPal cash, gift cards and more with Swagbucks search engine