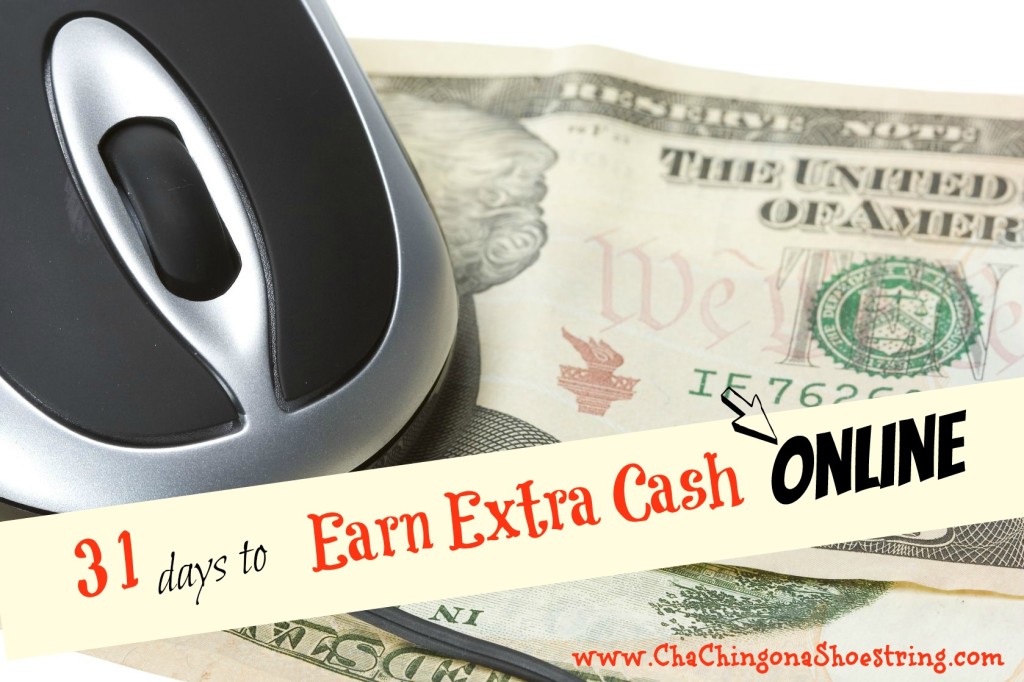 Welcome to Day 6 of our 31 Days to Earn Extra Cash Online series!
Let's talk about Swagbucks.
If I were writing this series in order of my favorites, Swagbucks would have to be number one.  I have used Swagbucks to earn hundreds of dollars of Amazon, Starbucks, CVS, and other gift cards since I first signed up in 2009.
The biggest reason why I love Swagbucks?  It requires very little time.  You could easily expect to earn at least $5 in Amazon gift cards each month by only spending a few minutes per day participating.   Or spend a few more minutes each day and earn even more.
How to Earn: 
Swagbucks is an online search engine that rewards you for searching online.  You can download their toolbar or download their OS and Android apps for more opportunities to earn.  You can also opt to simply search at Swagbucks.com if you'd rather not download the toolbar.
In addition, you can earn even more by watching videos, playing games, taking surveys and more – as you do these activities, you'll earn Swag Bucks, which are reward points that you can redeem for all sorts of gift cards in the Rewards Store. Choose the activities you like or have time for – how much you earn is up to you!
What You Can Earn: 
My all-time favorite reward is the $5 Amazon gift card since you can earn it with only 450 Swag Bucks.  Click on the 'Rewards' section of the Swagbucks site to check out their wide variety of rewards from PayPal cash to gift cards to jewelry to electronics and more.
Tips:
Check out my tips on the Easiest Ways to earn Swagbucks.
Swagbucks often releases Swag Codes valid for a few Swag Bucks on their Facebook page, their Twitter page, their blog and elsewhere.  Add these to your account by clicking on the Swag Codes button at the top right of the site.  These are valid for a limited time, so you'll want to hurry – and make sure to share them with the rest of us!
Receive 10% of everything your friends earn for each person that you refer.  Look for the 'Refer Friends' tab at the top of the page to get your referral link.
I have GOOD NEWS – my exclusive sign-up code worth 100 FREE Swag Bucks has been extended!
Here's how to get your FREE Swag Bucks:
Then enter code CHACHING70 to start off with 70 Swag Bucks in addition to the 30 you normally get when complete your profile. (Just look for the text that reads "I have a sign up code".)
Next up:
Day 7: Earn free stuff with Pampers Rewards