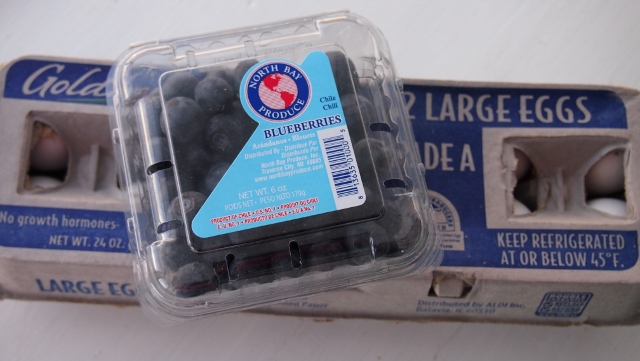 I mentioned over on Facebook that I planned to score some great deals over at CVS today.  Turns out great deals are hard to find when you forget your coupons.  Ask me how I know…
Anyway, it wasn't a total loss.  I did score a dozen eggs for $0.39 and a package of blueberries for just $0.74 over at ALDI.  (You can find out how here.)
ALDI's ad and prices can vary by region, so you may find a different deal.  With ALDI's prices, it's sure to be a good one anyway though!
Just a little glimpse into my couponing adventures.  Not every day is as exciting as my CVS haul last week.  And that's okay!
But guess who's going to remember her coupons tomorrow: this girl!