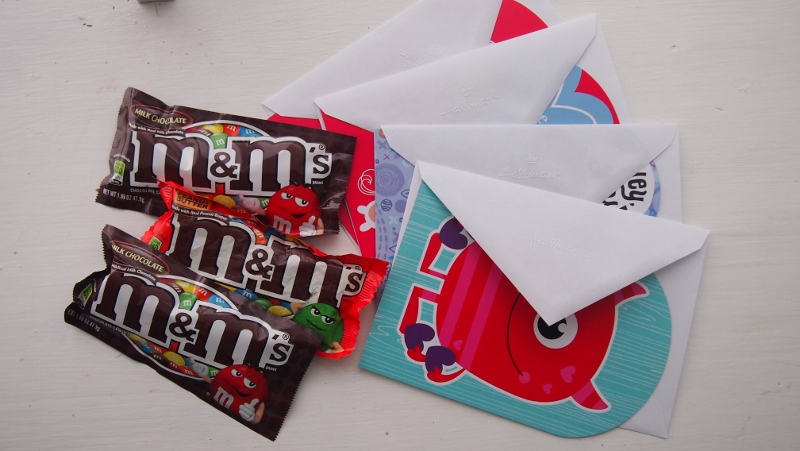 Well, after my CVS Fail yesterday, I headed back to the store all armed with my coupons.  I was ready to score some amazing deals – until I checked the shelves and realized the items I wanted were completely sold out.   So I gathered myself together and headed to another CVS only to face the same demise.
But it's all good!  I have a stack of rain checks to take advantage of next week AND I was still able to score everything in the picture for just $0.33.  I'm excited to give those super cute Valentines to my super cute boys. 🙂
Here's my deal scenario:
Buy (3) M&M's Singles – $1.19 each (Buy 2 Get One FREE)
Buy (4) Hallmark Cards, $0.99 ea.
Use (1) B2G1 Mars Coupon
Use $1.50/3 Hallmark CVS coupon that printed at the Coupon Machine
Use $3 in ECB's from last week
$0.33 after coupons!
Have you scored any great deals this week?
Click here to check out the rest of the CVS deals this week.