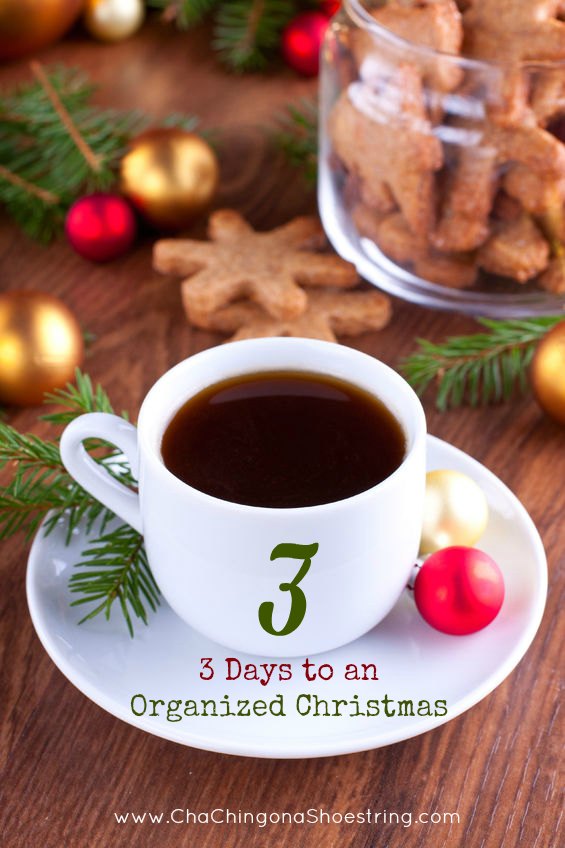 In my never-ending quest to Do Christmas Well, I'd like to invite you to join me this week in my own personal challenge: 3 Days to an Organized Christmas.
Today is Day 2! Maybe beautiful isn't the word you would use to describe your budget – but let's organize ours today anyway. 🙂
I've heard from SO many of you that you do NOT want Christmas to be about the "stuff" this year.
Me too!
Of course, Christmas IS about giving, so a budget is still important. But no matter how much or how little you have to spend, I encourage you to consider ways to simplify in this area this year.
Most importantly, please don't spend money that you don't have. But even just as important is this – don't let society tell you what you HAVE to give. That is a personal decision that each of us need to make.
To be quite honest, I'm not sure who decided that MORE is better at Christmastime, but I'm pretty sure more is just MORE.  Like the year we almost didn't have a Christmas tree, my desire is to embrace the LESS this year and I invite you to join me.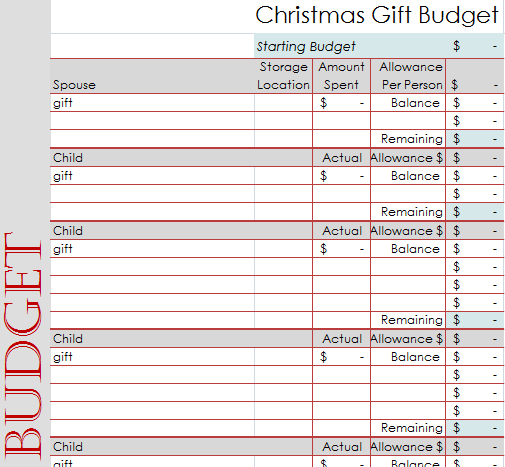 To help me with my budgeting, I've created a Christmas Gift Budget Tracker that has worked wonders for me in tracking my gifts and budget each year.  If you'd like to use it, I'm giving it away free to all of my Christmas Deals Newsletter subscribers. If you already a subscriber, you should have received an email this morning with this and my Christmas Gift Pocket Planner printable as my gift to you.
If you aren't a subscriber yet, click here to sign up. After you activate your email address, the goodies should arrive in your email box right away! Then be on the watch for one email a day from me with all the best Christmas deals that I've found – just one more way to stre-e-e-e-tch your dollars!
If you'd prefer to track your budget and gifts via an app, you can check out some of the apps that were suggested by our Merry Little Christmas Project Facebook community here. Let me know if you have any other favorites!
My challenge to you today? 
Take some time to look at your Christmas budget. Determine how much you want to spend and begin to track your spending via the planner that you choose.
Are you ready to start dreaming of a Merry Little Christmas (on a budget)?
I am!
I'm sitting down with my budget tracker, gift pocket planner and yes – a cup of coffee – in a bit and beginning to budget!  I'll be sharing my progress via Instagram and The Merry Little Christmas Project Facebook page and I'd love for you to join me! I'll be using the hashtag #MerryLittleChristmas if you'd like to do the same.
Click here to sign up to receive your free Christmas Budget planners!