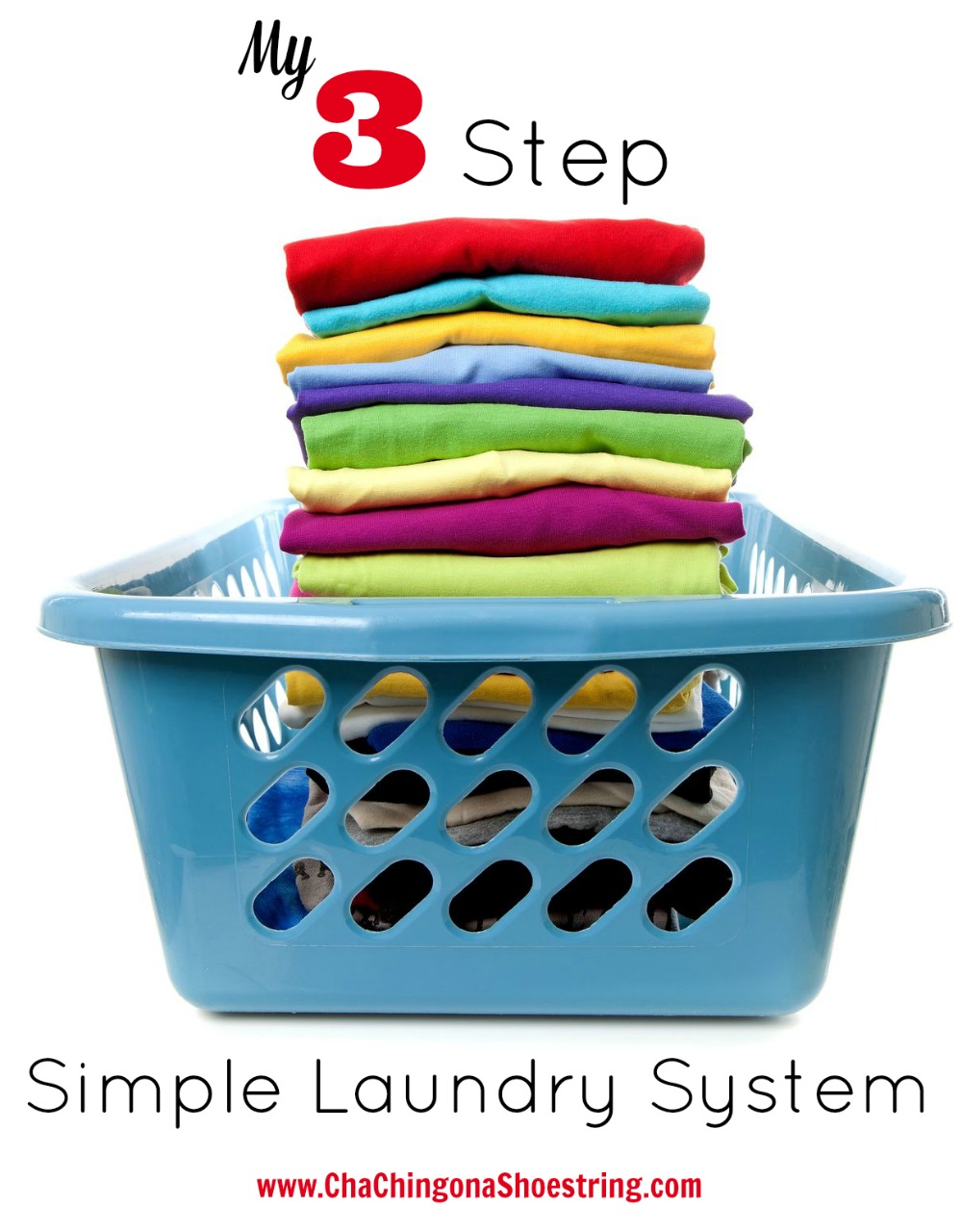 This post is part of The Merry Little Living Project where I'm sharing about ways that I'm finding to make everyday life simpler and more joyful. You can sign up here to receive my monthly-ish newsletter with updates. 
I'm going to let you guys in on a little secret. I'm not a laundry expert.
Don't get me wrong: I've been doing laundry since my teen years (so that's like…a lot of years). So, I guess that kind of makes me an expert. But if I'm keeping it real, I'm more of an expert at how not to do laundry than anything. If you don't believe me, this video might help prove that:
You see, I am a bit of a Rule Breaker – or what I like to call a Free Spirit (sounds so much nicer, doesn't it?). So if someone tells me that THIS AWESOME METHOD is how you do laundry – chances are I'm going to do laundry a different way. Because what if another way is more awesome?
It's a whole thing.
But it's the truth. I don't think all the schedules, printable planners or laundry hacks in the world will change that fact.
So when I set out to simplify my laundry method this month and started to research tips from the experts, I started to feel a bit overwhelmed.
Like a Big Fat Laundry Loser.
Like Laundry = 1 zillion; Me = 0.
And then I had a magical happy epiphany. I asked myself the question that I should have asked from the very beginning:
What is the best laundry method for me? 
I started to ask myself what the Expert of my laundry situation (ahem…me) would say the most awesome method of doing laundry would be.
And suddenly, the world was right and laundry no longer owned my soul.
So, friends, this is the 3 Step Laundry System that is now working beautifully for me. 
It might not work for you. And if you are a Rule Follower and Lover of Cleaning Systems and Such, be forewarned. There is no discussion here about sorting or ironing or printable daily laundry schedules or anything of that sort, because I am incapable of such structure. I love people dearly who are Those Types. I am not. You've been warned.
Here we go:
1) I start my laundry for the week on Friday and end on Sunday. 
I need a start and an end to my laundry frenzy. I simply cannot do laundry every. single. day. because then it is never done and that makes me sad. (I am aware that this is the most awesome method for some people. And I am ok with that.)
I try to get a load in first thing on Friday, but sometimes I forget and don't get started until later because I was distracted by pretty birds outside my window or the latest Jimmy Fallon YouTube clip. Again with the Free Spirit thing.
2) When a load of laundry has finished drying, I fold it directly from the dryer to laundry baskets designated for each family member. 
I have not used this method for very long, but this one small change has transformed the process for me since I started using it. Gone are the days of digging through baskets of unfolded clean laundry for an entire week because I "still need to fold the laundry and got distracted." (What can I say? There are a lot of funny Jimmy Fallon videos and pretty birds out there…)
3) When all of the laundry has been completed, I send the older boys upstairs with their designated laundry baskets to put their laundry away and my husband and I take care of the rest.
Yes – that means sometimes clothes are willy nilly in my son's drawers. And no – there is no ironing or fitted sheet folding involved.
And we're okay with that.
Which the experts say is awesome.
How about you? What's the most awesome laundry method for you?
Click here to sign up for my Merry Little Living Project newsletter and celebrate simple, joyful life with me!