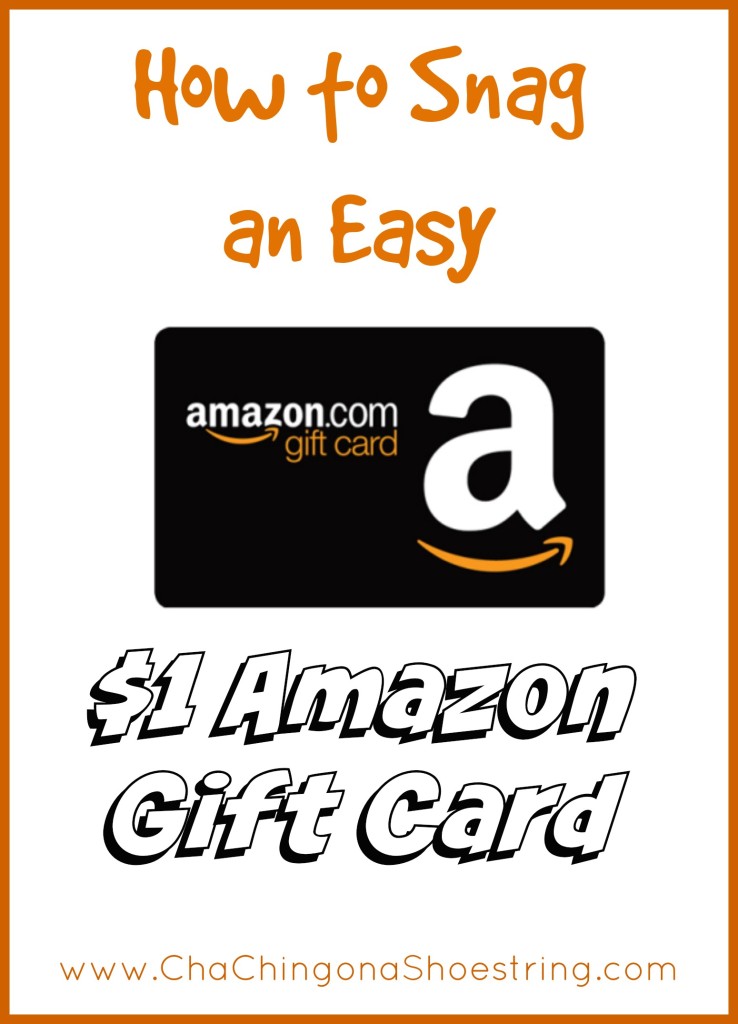 Swagbucks Sign Up Code worth $1 Amazon Gift Card
If you've been around here long, you are likely well aware that my favorite rewards site is Swagbucks – an online search engine that rewards you for searching online, taking surveys, checking out special offers and more. I have earned HUNDREDS of dollars in Amazon, Starbucks, Fandango and other gift cards over the years through Swagbucks. It's also the number one way I save money on Christmas.
If you haven't been around for long, you may not be aware that I have an exclusive Swagbucks sign up code for new members. It will start you off with 70 FREE points called SB (plus 4 SB just for signing up). Then, when you complete a couple of quick tasks like answering a few questions about yourself, you can earn an easy 30-75 more SB.
Since you can snag a $3 Amazon Gift Card reward for 300 SB, this means you are starting off with a $1 Amazon Gift Card (at least) within a minute of signing up!
Here's how to claim your reward: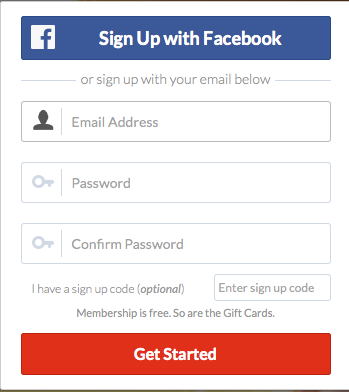 Upon signing up, you'll see the text "I have a sign up code". Click on the text and a box will appear. Enter my code CHACHING70 in the box and click on 'Get Started'.
You'll automatically have 70 SB credited to your account (in addition to the 4 they give you).
Then look for this box when you sign up for suggestions on how to add 30 – 75 more SB: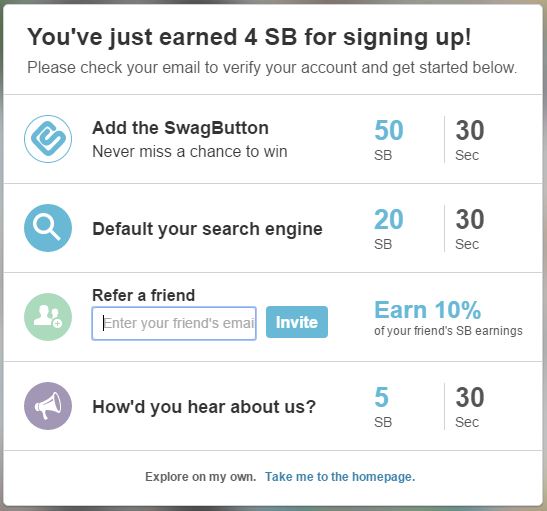 In addition, you can earn more SB by:
Verifying your email
Adding a profile picture
Taking an initial 5 minute survey about yourself for 40 SB
If you complete all of these tasks, you could actually earn enough SB for an easy 200-300 SB.
Earning the additional SB to get to your first $3 Amazon gift card is easy! Here are some tips on how to earn them quickly:
Easiest Ways to Earn Swag Bucks
How to Go to the Movies for Free with Swagbucks
How to Easily Earn a $25 Amazon Gift Card Every Month
When you've reached your goal, you can redeem your rewards by clicking on "Rewards" at the top of the Swagbucks homepage.
Have fun earning FREE stuff!