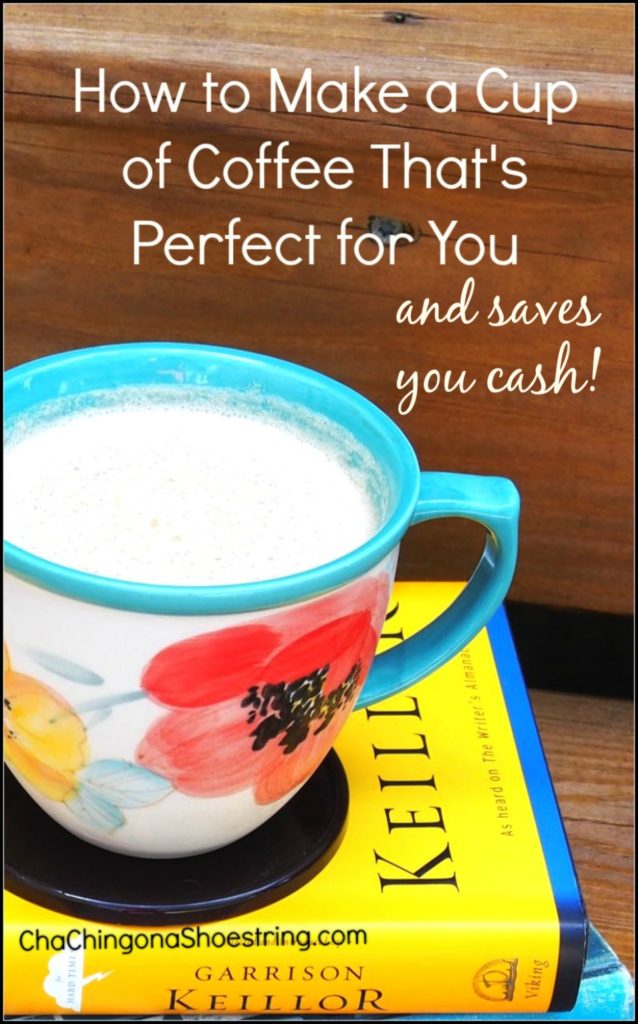 I finally managed to make the transition from tea to coffee when I turned 45. Unfortunately an expensive addiction to Dunkin' Donuts coffee quickly followed. I made many attempts to make coffee at home that I would like as much as the coffee I bought at the drive-up window, but success eluded me.
That is, until I read Heidi's too easy iced coffee post. I loved the idea, but it still wasn't quite right for me. At the end of her post she suggested that we could adapt her recipe to fit our personal preferences. Aha! I knew that was exactly what I needed to do.
I realized that the reason I like Dunkin' Donuts and Starbucks coffee is that they follow a recipe; they make it the same way every time. Not me. I used different brands of coffee [whatever was on sale]; I poured in random amounts of random flavors of coffee creamer. I never knew quite how it was going to taste. So, following Heidi's sweetened condensed milk idea, I experimented until I had created a recipe that fit my coffee preferences.
So, if you are like me and want your Dunkin' Donuts coffee to be an occasional treat and not an addiction, I suggest that you follow these simple steps to help you find just the right recipe for your home-brewed coffee:
#1 Find the brand of coffee you like
First, per my coffee-connoisseur-daughter's suggestion, I found a brand of coffee that I like.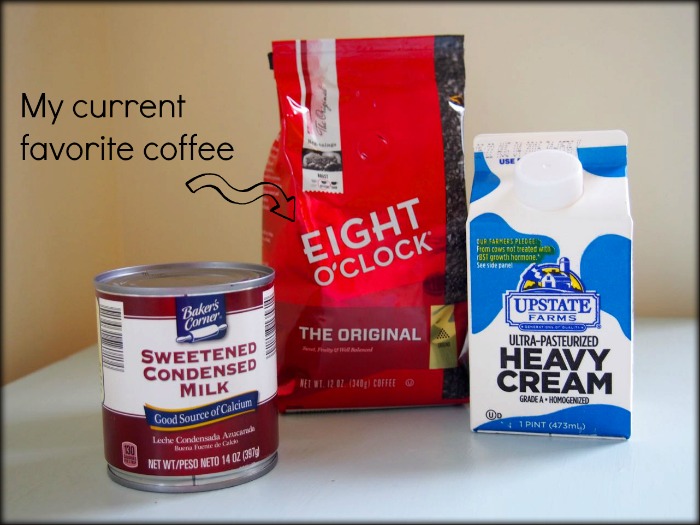 #2 Discover the preferred strength of your coffee
Most coffee manufacturers suggest that one tablespoon of coffee grounds should be added to each 6 fl ounces of water for a regular cup or two tablespoons for a stronger brew. I soon realized that, because of my love-affair with creamer, my preference is even a bit stronger. I figured out the amount of grounds I like, and I now consistently pour that amount into the filter before I hit the brew button.
#3 Determine your preferred creamer and preferred amount
I'm definitely a sweet-creamer lover. I wanted to have a homemade creamer, so I played around a bit until I came up with this just-right-for-me Vanilla Creamer Recipe:
-one 14 oz. can of sweetened condensed milk
-one small carton of heavy cream
-two teaspoons of vanilla extract
I pour the can of sweetened condensed milk into a one-quart canning jar, then I refill the emptied condensed milk can with the same amount of heavy cream and pour that into the canning jar. For a final flavor-touch, I add two teaspoons of vanilla extract. I screw the lid on tightly and shake the jar vigorously.  It's so much fun, and it looks so beautifully creamy in the glass jar.  [I note the expiration date on the cream and know that I can keep the vanilla creamer in the fridge until that end date.]
**To help you find your personal creamer preference, you can find more yummy recipes here.
#4 Now it's time to create your exact measurements for your Perfect-for-You Coffee Recipe
After some experimenting, these are the measurements I came up with for my morning brew:
Nancy's Very-Own-Perfect-for-Her Vanilla Coffee Recipe:
For a hot cup of coffee in my lovely mug, I measure 1/4 cup creamer into the mug, then I add 1 1/4 cups of steaming coffee. For the final touch I use my handy-dandy frother for some lovely foam.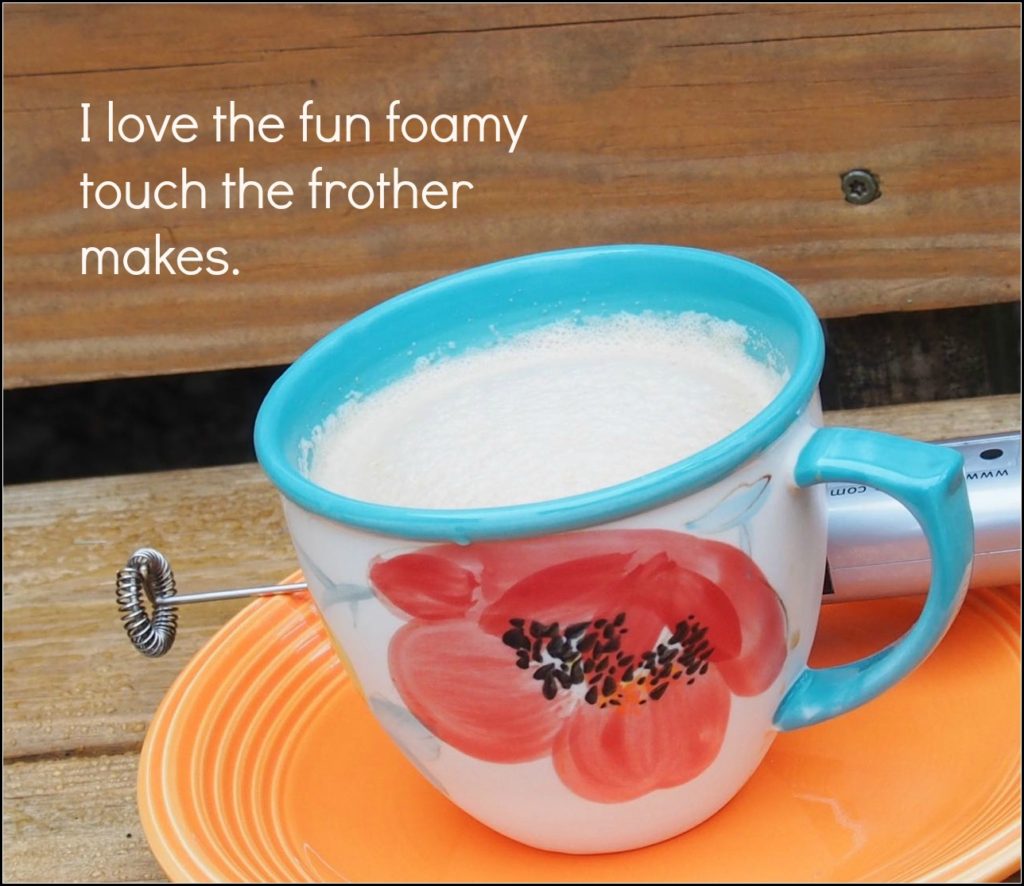 For my iced coffee I actually use tall glasses that I bought at Dollar Deals. I pour the vanilla creamer up to the second black dot (or green line) from the bottom, then pour cold coffee (left over the the morning's six cups) to the second dot (or line) from the top. Isn't that fun?!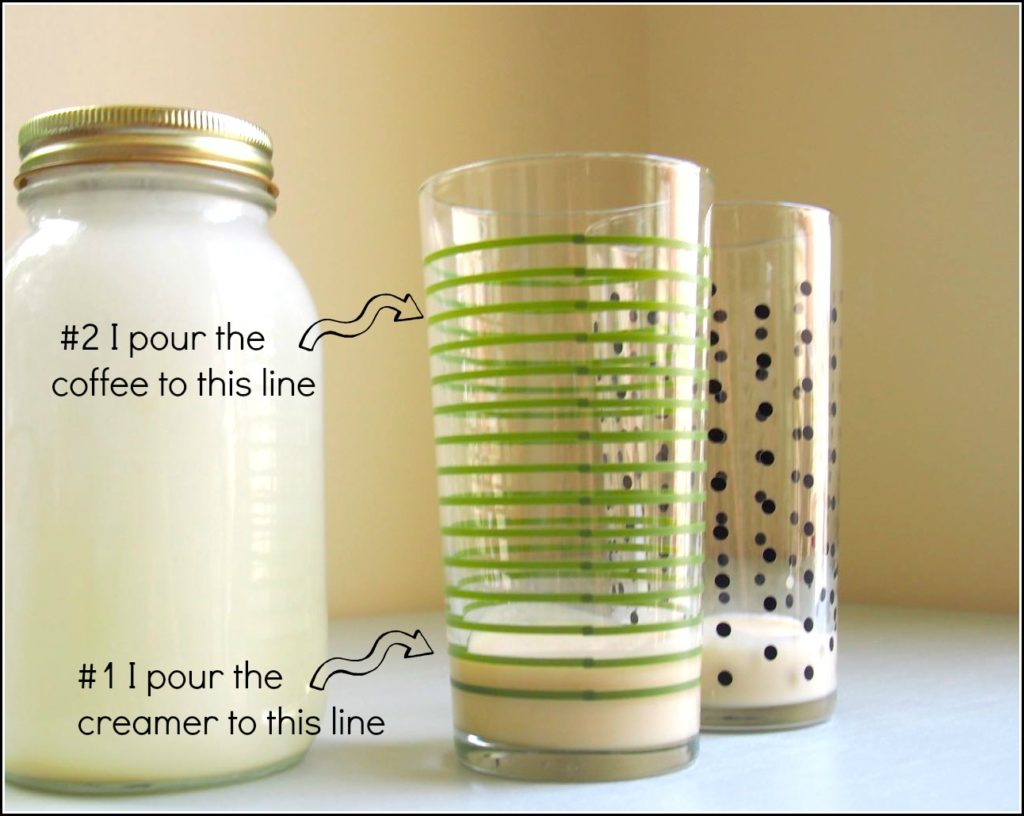 I whip the finished product with the frother, then add as many ice cubes as I can squeeze into the glass.
And just imagine the skip-the-stop-at-Starbucks cash I save!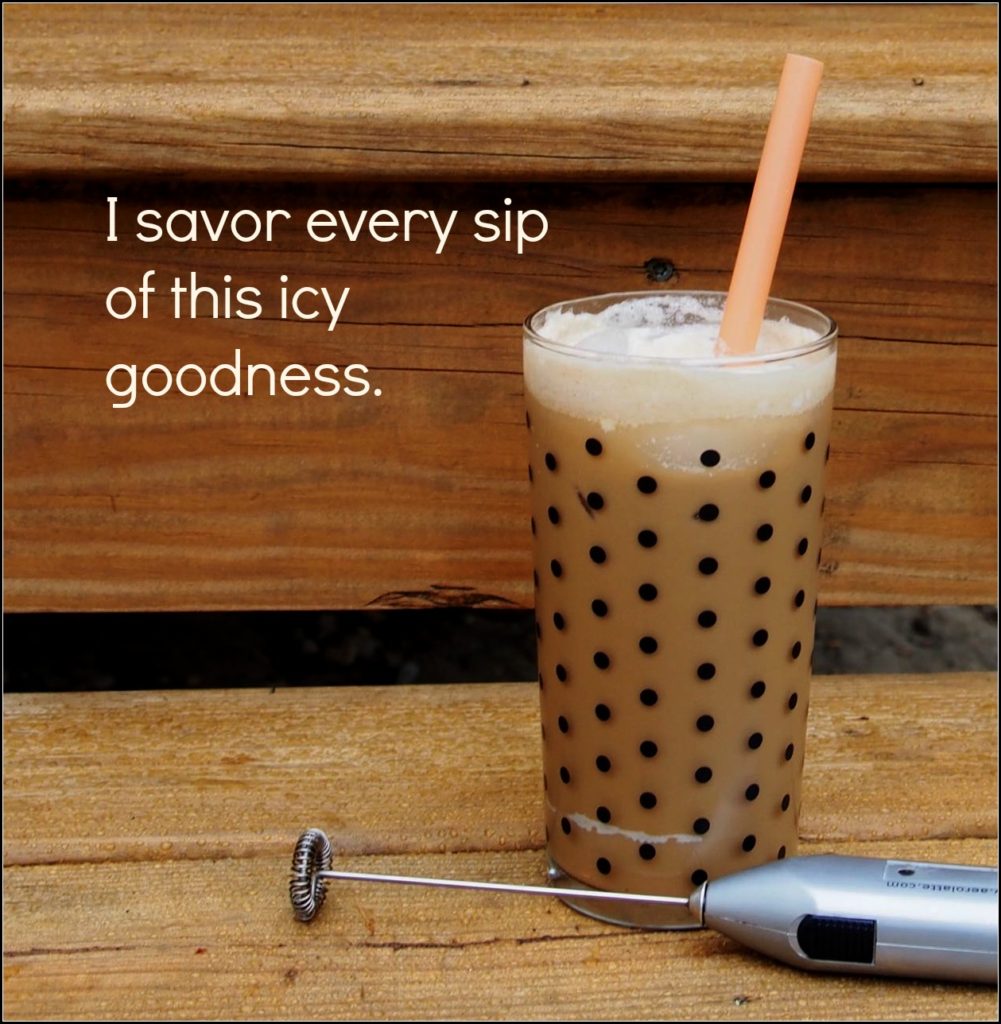 So there you have it: a simple strategy to help you create a money-saving recipe for a perfect-for-you cup of coffee. Mmm–I think I'll go make a cup right now.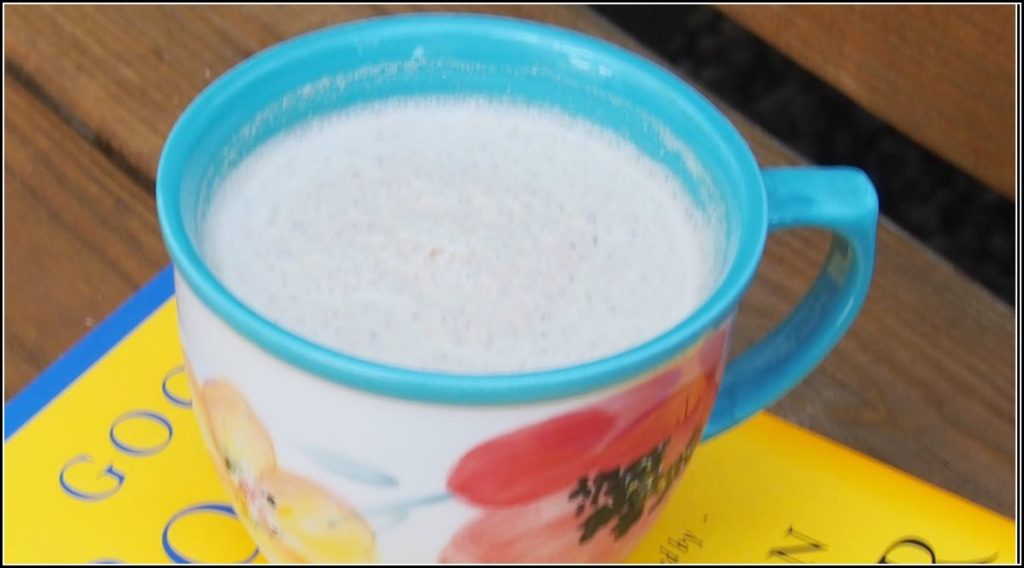 Care to join me?
***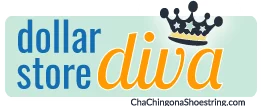 For those of you who haven't met her, the Dollar Store Diva happens to be my Mom who has a special power.  She can transform Dollar Store and other inexpensive finds into super fun gifts that would brighten anyone's day!