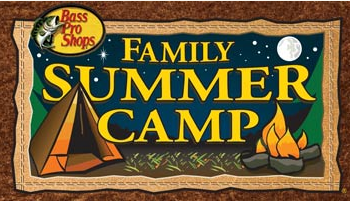 Bass Pro Shops Family Summer Camp is back  from June 8th – July 14th on Tuesdays, Thursdays, Saturdays and Sundays from 1-5 pm.
They will offer a different craft for your child to create each week, plus a free family photo, free lanyard and pin, casting targets and more.  Click here to learn more about times and crafts being offered in your local store.
Check out more free summer activities for kids.