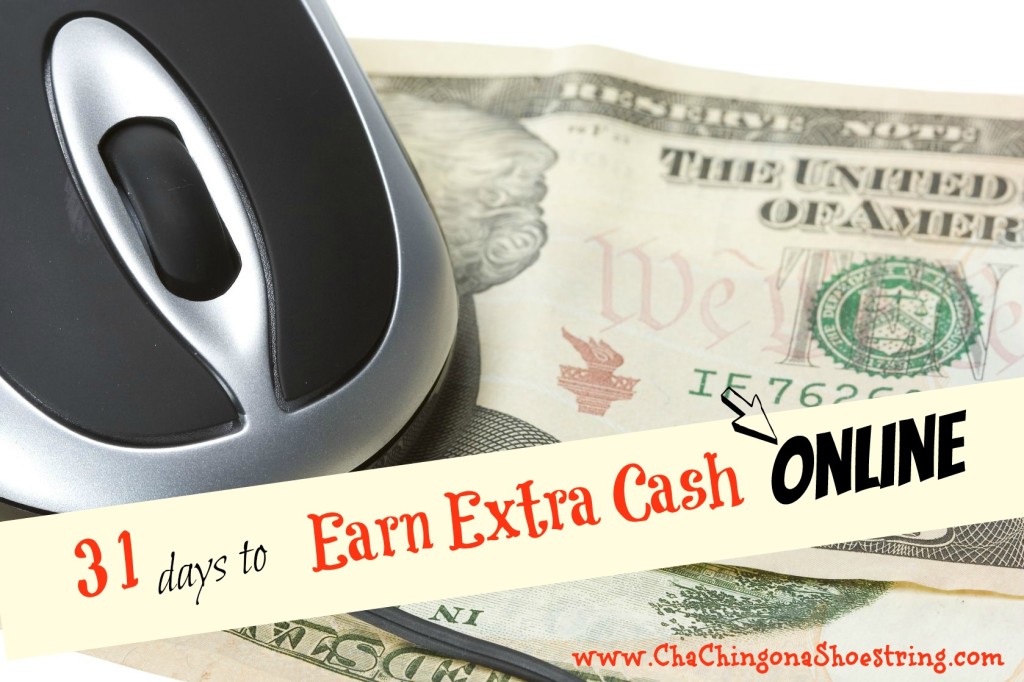 Welcome to Day 28 of our 31 Days to Earn Extra Cash Online series!  Check out the rest of the series here.

Today's site: Crowdtap
Note: I signed up for Crowdtap earlier this month to test it out.  I was disappointed when they changed their program to a sweepstakes-type method of earning after I signed up and decided not to share it with you all.
Then I was surprised to discover this morning that I randomly won THREE different $5 Amazon gift cards this past month.  So I figured I'd better share. 🙂
How to Earn: 
For every action you participate in, you earn points. (Click on 'Brands' at the top right of the page to find current actions.)
For every 100 points you earn, you will receive one prize entry in the Crowd Drawing for that month. At the end of the month, all prize entries for the Crowd Drawing will be pooled together and winners will be selected.
The more points you earn, the higher your chances are of winning prizes.
If you are one of the top 100 point earners for that month, you will automatically receive bonus points that will increase your likelihood of winning the Crowd Drawing. Each crowd member can win up to 2 prizes each month.  Top 100 members will also receive priority access to samplings and parties they're eligible for.
Brands will often surprise crowd members for submitting stellar content and reports for Photo Challenges, Discussions, Social Samplings, and Hosted Parties.
Your points will reset at the end of each month.
What You Can Earn: 
Various gift cards (Amazon, Gap, etc.).  From time to time, you may also get the opportunity to receive a free product for review.
Tips:
You will have a greater chance of winning the more that you participate.  However, I never recommend spending too much time on these types of sites.  I probably spent less than an hour on the site for the entire month and still won!
Click here to sign up for Crowdtap.
 Next up:
Day 29: Earn PayPal cash from the Receipt Hog app