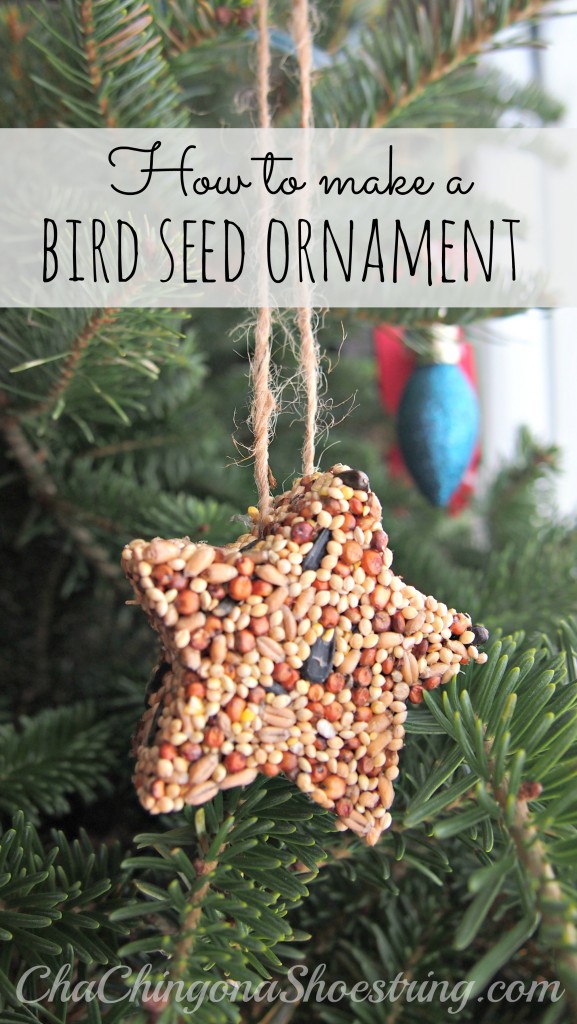 How to Make a Bird Seed Ornament
This gift is for the birds – literally. 🙂
Seriously now, are these bird seed ornaments cute or what?  And it really doesn't get much easier than this.  Four little steps are all it takes to create these little beauties and the kids can even help!
We decided to create some as Christmas gifts this year, but I'm guessing the birds would enjoy them any time of the year.
What you'll need: 
3/4 cup birdseed (Seed for small birds works great.)
1/4 cup water
1 small envelope of Knox gelatine
twine or string
cookie cutters or mason jar lids
wax paper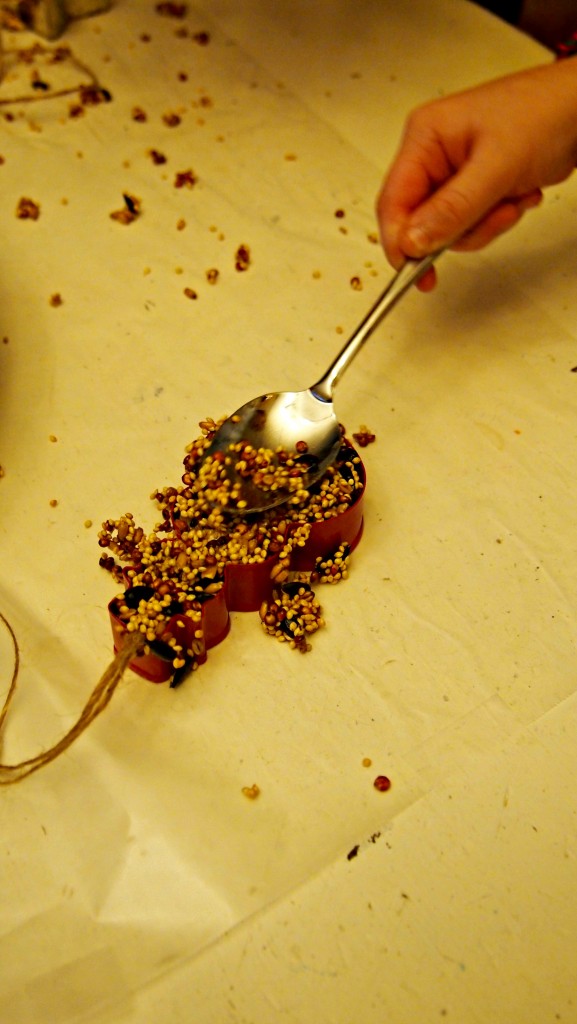 Step 1: Mix together the envelope of gelatine with 1/4 cup of water and bring to a simmer while stirring. Continue stirring until the gelatine is dissolved, then remove from heat and cool for a minute.  Stir in the bird seed, adding a little more if there is liquid still in the bottom of the pan.
Step 2: Lay the cookie cutter on the wax paper, and fill half way with the bird seed mixture.
Step 3: Cut your twine, knot the end and push the knot down into your birdseed.  Then continue filling with bird seed, covering the end of your twine and knot.  Push the bird seed evenly into the cookie cutter until it's full.
Step 4: Let them sit overnight to be sure they set.  When it comes time to take the ornaments out of the mold, be careful to push them out slowly so you don't lose any pieces!
I placed ours in a mason jar and found this lovely Cardinal gift tag from the Graphics Fairy.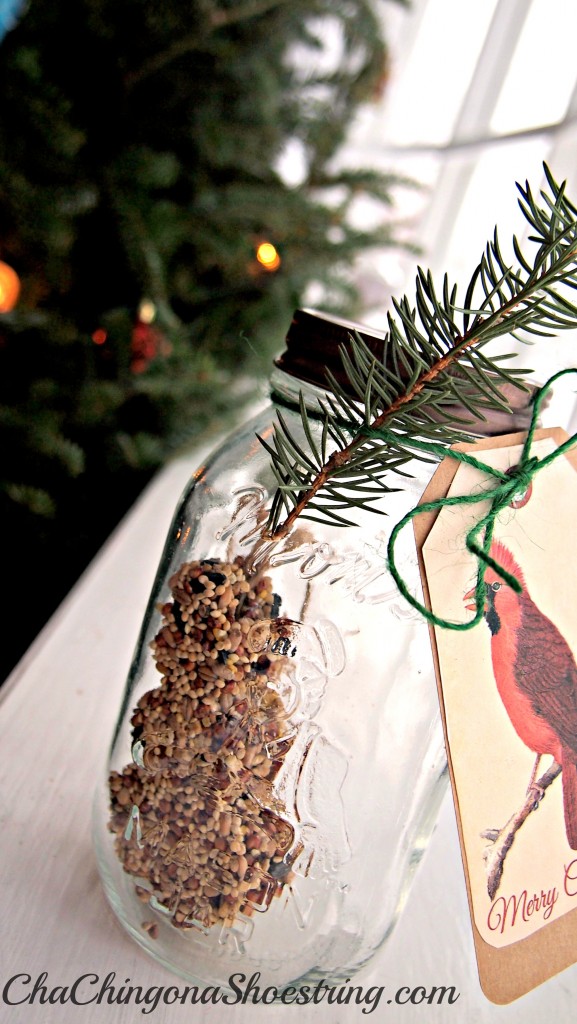 There you have it – so simple and yet so lovely!
Want to transform your Christmas with us? My Book The Merry Little Christmas Project – Five Words that will Transform your Christmas has helped thousands of women do just that. If you have ever wished that Christmas didn't have to be so stressful, I wrote this book for you. Click here to learn more and begin simplifying and organizing your Christmas with me!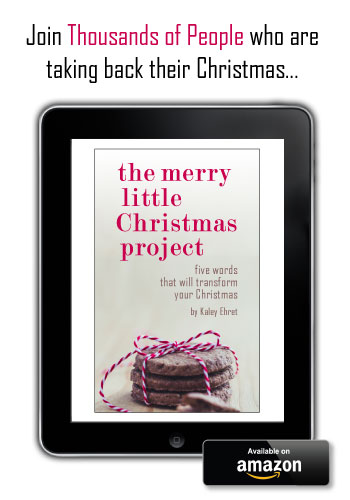 You May Also Like: