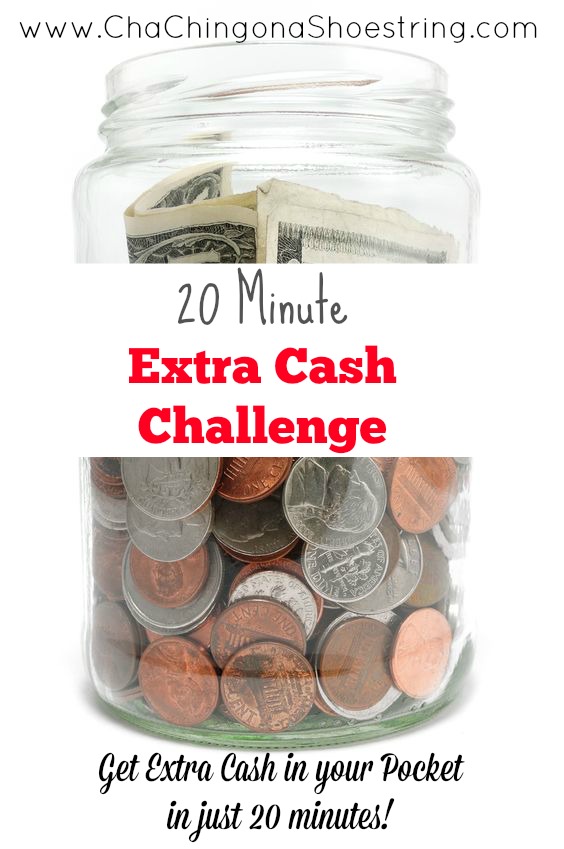 Welcome to Day 4 of the 20 Minute Extra Cash Challenge!
Now that we've discussed the rewards we are working for and getting more bang for our buck, it's time to create The Extra Cash Plan.
Since the whole point of this challenge is earning extra cash in just 20 minutes each day, I just need to point out one more thing before we begin (I promise…this is it. We'll start getting cash in your pockets soon!):
You know what they say about Slow and Steady. It totally applies here!
Patience and Focus are key.
Obviously, none of the sites we join are going to pay us $5 for a five second task. Sure, that would be awesome, but they'd go out of business.
And if we are only going to spend 20 minutes per day working on this challenge, we need to be sure we are focused on the tasks that will guarantee the highest payout for time spent – and not get distracted by all the other stuff thrown our way.
So here is The Extra Cash Plan:
Over the next few days, I am going to introduce you to my top favorite sites for online earnings. I'm going to walk you through which tasks are the most rewarding for the time spent. In the end, we will have a daily checklist that we can work through in 20 minutes each day. By taking advantage of a variety of earning opportunities, we'll earn cash more quickly and have more time for smelling the roses or watching sunsets or whatever else you like to do in your free time!
That's The Plan. The Daily Checklist will be your ticket to earning extra cash (or Starbucks drinks or Amazon gift cards or electronics or _________ fill in the blank!) online in just minutes each day!
Up next: Let's start earning! 
More from this Challenge:
Day 1 – The 20 Minute Extra Cash Challenge – Will You Join Me?
Day 2  – The 20 Minute Extra Cash Challenge – Eye on the Prize
Day 3 –  The 20 Minute Extra Cash Challenge – More Bang for your Buck