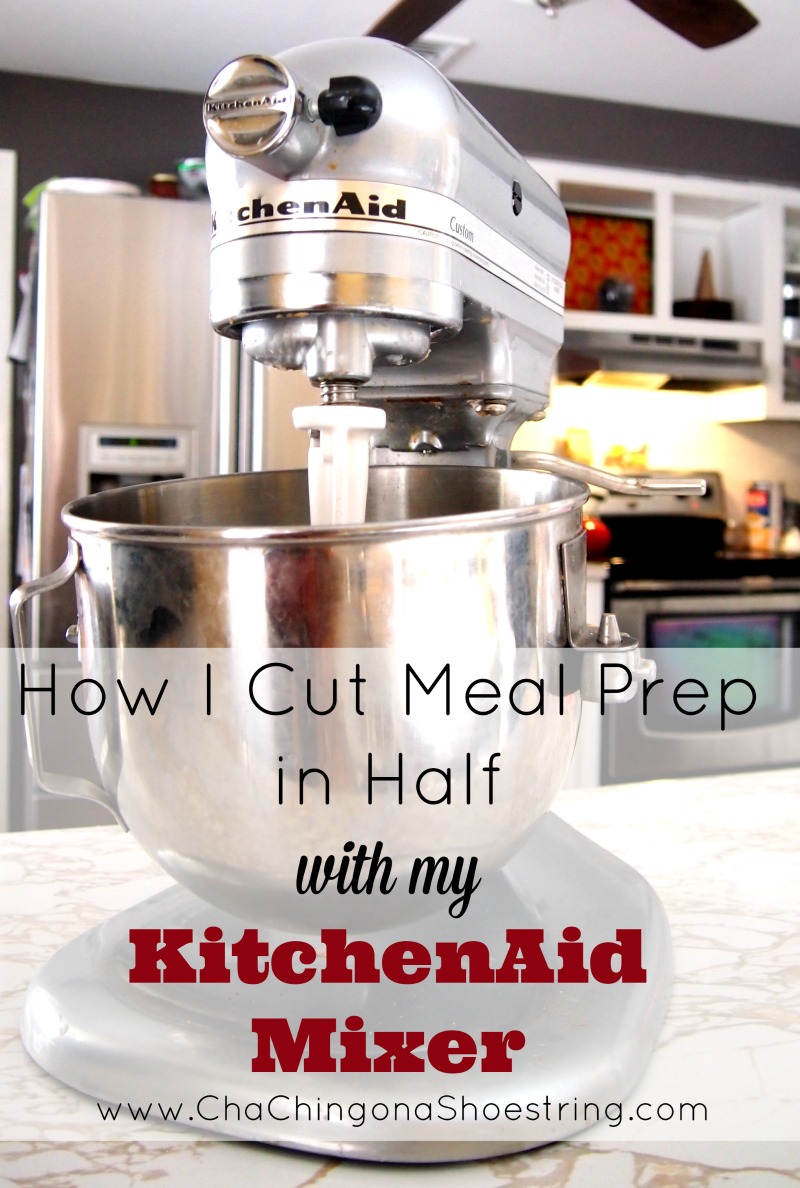 This post is part of The Merry Little Living Project where I'm sharing about ways that I'm finding to make everyday life simpler and more joyful. You can sign up here to receive my monthly-ish newsletter with updates. 
I love eating chicken.
I hate baking and prepping chicken.
It's a problem, friends, considering eating raw chicken is frowned upon.
Since most of our family's favorite meals include chicken, I've had to overcome my aversion to prepping chicken. So when I learned how to shred chicken using my KitchenAid Mixer, I knew this discovery was going to be life-changing. I'm not sure why the world has been keeping this a secret from me all these years, but the secret's out now, friends and I am on a mission to spread the news far and wide:
Save your time! Save your sanity! Save yourselves! Shred your chicken using a KitchenAid Mixer!
This cannot be overstated. I promise I am not melodramatic. Like totally.
FYI: The rumor is that a handheld mixer works for this too, but I can neither confirm nor deny this. If you don't own a KitchenAid, then by all means, give this a try and let us know!
So how do you shred chicken with a KitchenAid?
It's this easy: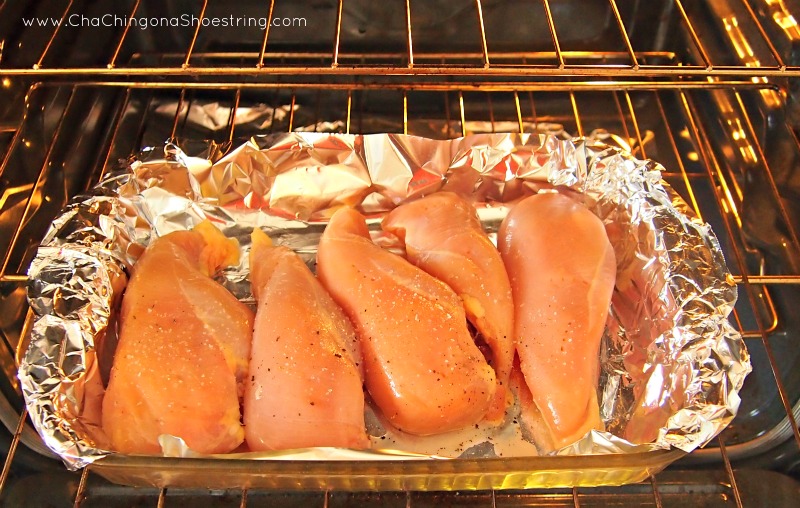 Step 1: Bake the chicken breasts. (I bake mine in the oven at 400 degrees for about 35 – 40 minutes. Be sure to test them with a meat thermometer – they should be about 165 degrees when you are done.)
Step 2: While they are still warm, place them in your KitchenAid Mixer. I usually place about three chicken breasts in at a time.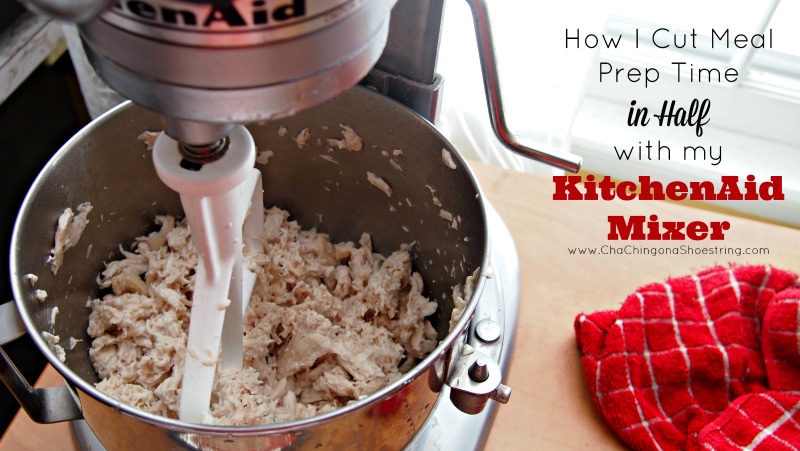 Step 3: Using the flat beater attachment, turn the mixer on about a 2 setting for about 30 seconds. YES I SAID 30 SECONDS. I'M USING SHOUTY CAPS BECAUSE I CAN'T BELIEVE HOW MUCH TIME  I'VE SPENT SHREDDING CHICKEN IN THE PAST WHEN I COULD HAVE SHREDDED IT IN 30 SECONDS! IF ANYTHING EVER WARRANTED SHOUTY CAPS, IT'S THIS!
That's it. You now have perfectly shredded chicken at the press of a button.
It's almost too easy. But I'm okay with easy.
So how do I cut Meal Prep Time in half with a KitchenAid Mixer as I've so boldly declared above?
As I mentioned, many of my family's favorite meals include shredded or chopped chicken. I will refrain from further use of shouty caps, but do you realize how much time I've spent prepping chicken as a result? A lot.
I was recently struck with the idea that having pre-baked shredded chicken in the freezer would cut in half the amount of time I spend preparing these dishes. So in one 30 minute time period,  I baked up enough chicken for five of our favorite dishes, shredded it up IN 30 SECONDS (ahem) and separated it into multiple Tupperware containers. Then I popped them in our chest freezer.
Let's do the math. That makes FOUR meals that I am not prepping, baking or shredding chicken. PLUS it only took me 30 minutes to prep all five meals!
The brilliance of this is blinding me.
For those of you who have been doing this for years, I first virtually high five you for being so very smart and then I give you a wet willy for NOT TELLING ME ABOUT IT SOONER! (Lovingly, of course.)
Note: I recommend letting the chicken cool down before placing it in the freezer. Also, it wouldn't hurt to place it in a freezer bag or to even use a FoodSaver to protect from freezer burn. Cooked chicken doesn't last as long in the freezer as raw chicken because it lacks as much moisture. It is recommended that you use it within a month or two. Another trick is to freeze it in broth to protect it.
Also – lest you think that I am An Expert of All That Pertains to Freezer Cooking – I just googled these tips.  Just keeping it real, friends.
I discovered that since the chicken is shredded, it thawed rather quickly. I just pulled mine out of the freezer the night before and it was ready to go the next day after being in the fridge overnight.
In case you are wondering, here are just a few of the dishes that I plan to make with my shredded chicken.
Chicken Turnovers
Chicken Enchiladas
Chicken Taco Salad
Chicken Noodle Soup
How about you? What meals that use shredded chicken do you enjoy? Is this tip as life-changing for you as it is for me?