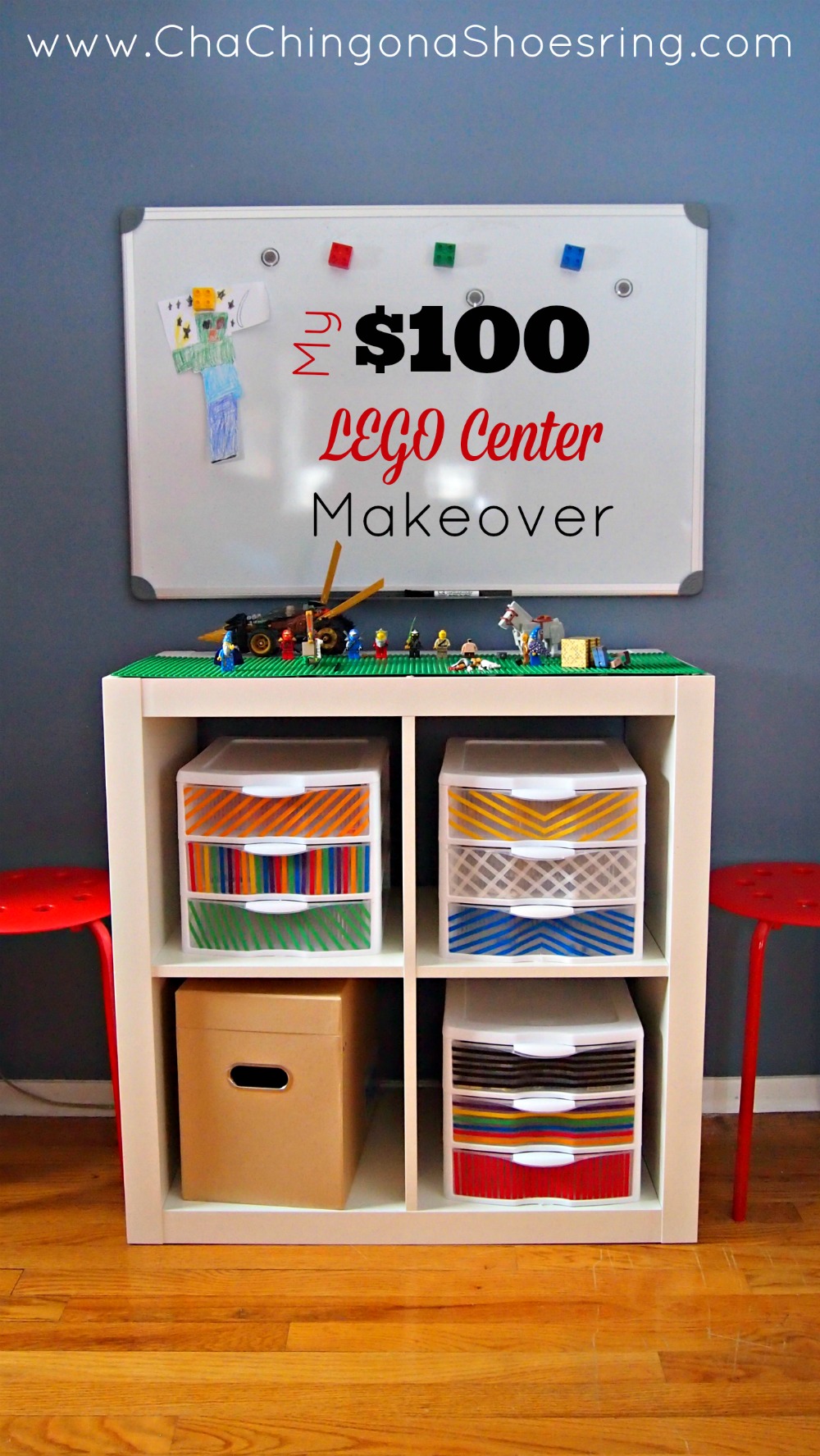 Simple LEGO Organization Project
I love LEGOs.
I hate unorganized LEGOs.
It's a complicated relationship.
After Christmas this year, when I was in the midst of a de-cluttering frenzy, I decided that ALL the LEGOs had to go. OR I needed an entirely new system for them.
My love for LEGOs won out and I have to admit that I'm quite glad that it did.
My first step in my LEGO overhaul was a call for help to my good friend Heidi. Heidi understands my LEGO conundrum well. She is the Mom of a LEGO lover of epic proportions (as you can read in her post here), so she has organized her fair share of LEGOs in her day. She also has an eye for detail and design that I lack – she's a handy friend to have around.
Plus she is really fun to go to IKEA with.
I already owned the IKEA Expedit shelves (now known as KALLAX), so it made sense to start there and create a center with what I already have. In the name of "research", Heidi and I left our kiddos with our hubbies (except for Heidi's 5 month old who is still too little to distract from the mission at hand – except by looking cute) and skipped off like giddy school girls to the lovely land of IKEA.
After drooling over perusing the IKEA showroom, we made our decisions. We ended up deciding against the KALLAX drawers and instead determined that using Sterilite containers would work best for sorting the LEGOs. Plus they fit very nicely in the cubbies. I also snagged two of these fun red Marius stools for just $5 each. I mean really how could I resist such a cute bargain?!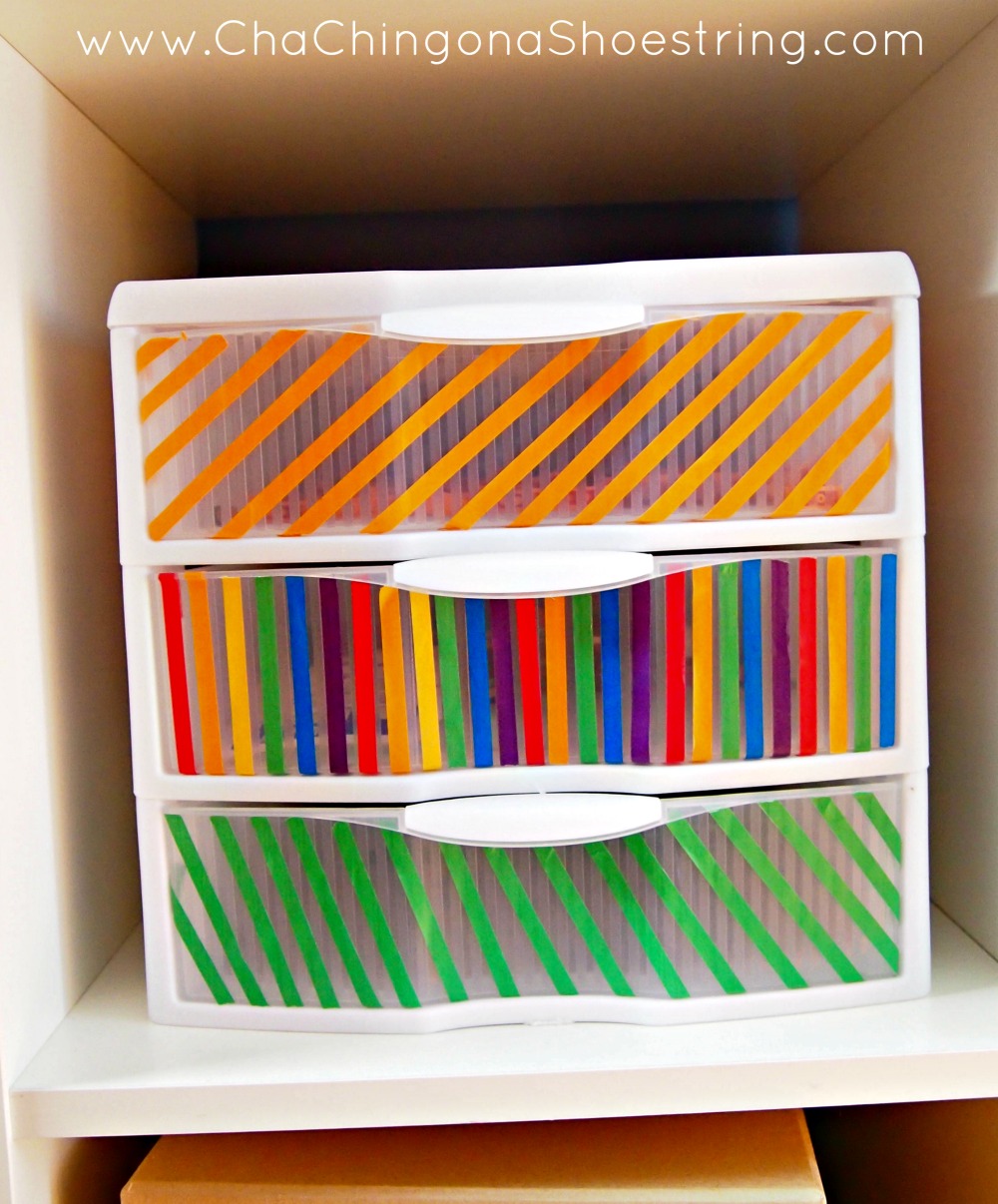 Heidi suggested that we use Washi tape to add a fun little touch to the drawers, rather than spend extra money on fancy storage (she's smart like that).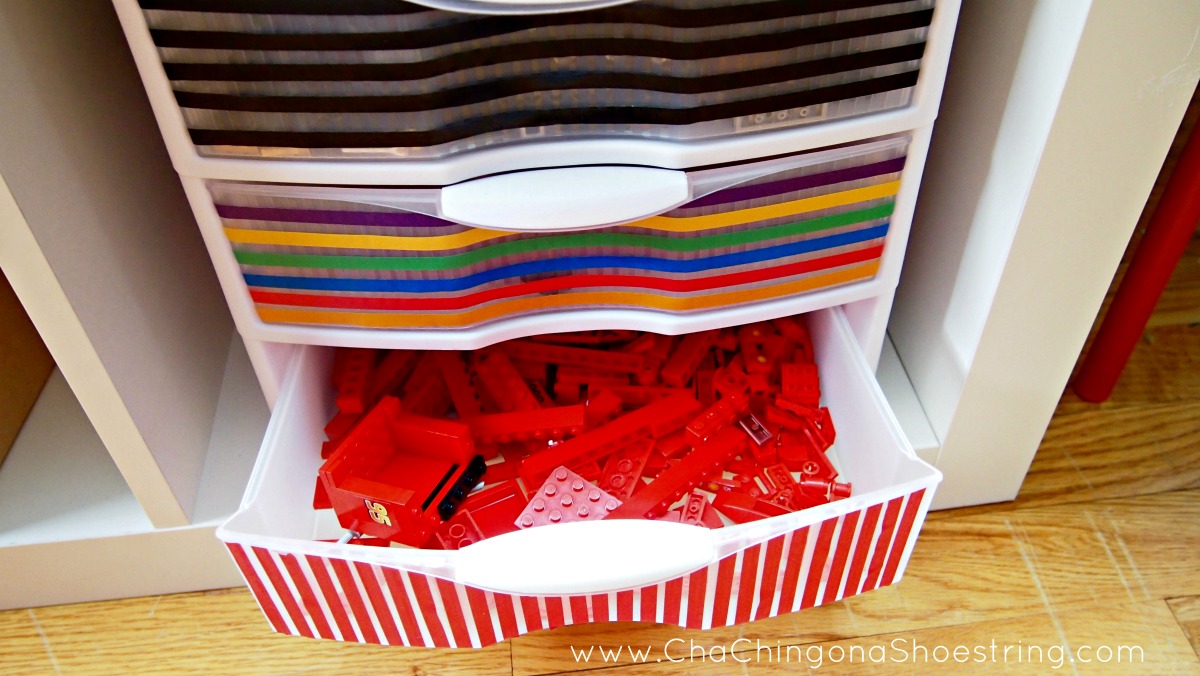 Plus it's a fun way to color code the drawers – see? (The rainbow drawer is intended for mini-figures and other miscellaneous pieces.)
I like to keep things real around here, so in full disclosure, after some wear and tear, the Washi tape that I purchased is not sticking well to the containers and I may need to re-do this with a thicker tape or simply label them. But I just didn't want you to miss their cuteness.
I also wanted to hang something functional on the wall. In the end, we decided on a magnetic dry erase board. I can picture many, many silly pictures being drawn on this board over the years. And plenty of higher math too, of course.
Another idea inspired by Heidi  was to turn LEGO Duplo bricks into magnets. I just bought some adhesive round magnets and fastened them to the back of a few bricks. Super simple way to incorporate the LEGO theme!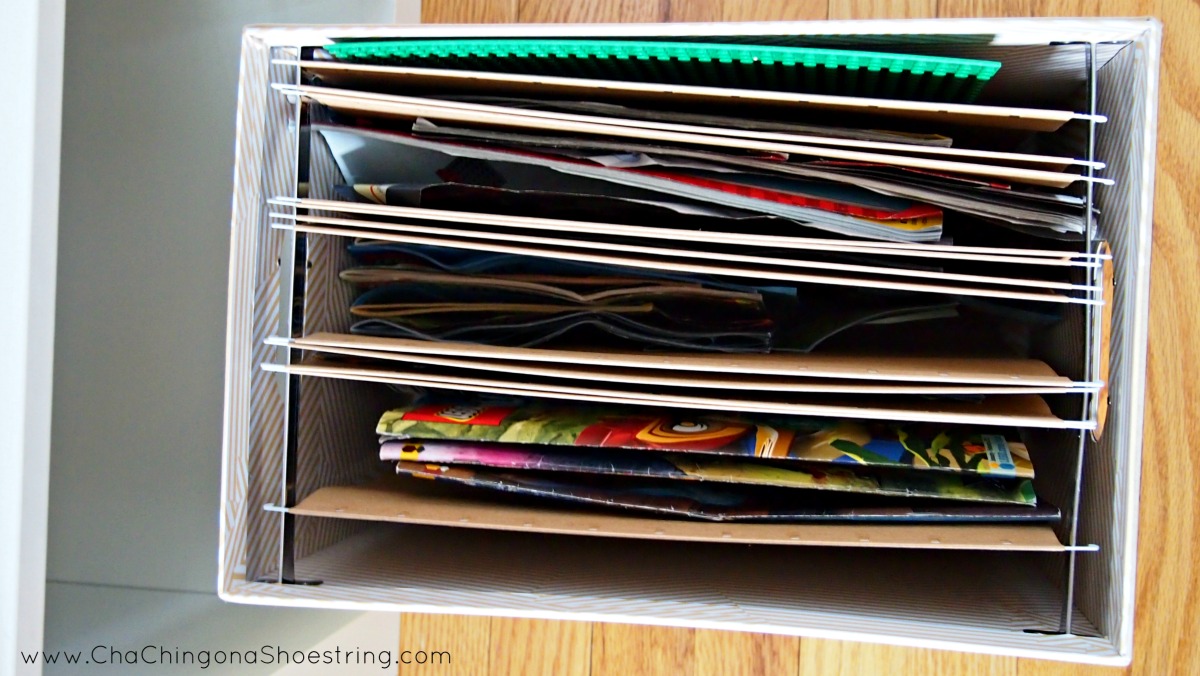 I knew that I would need a place to store the manuals and this hanging file box from Target worked perfectly.
Aren't organized manuals just so happy?
Here is the breakdown of my spending:
IKEA: (2) Red Marius stools = $9.98
Amazon: 10 x 10 Brick Building Plates – 4 pack ($24.95)
Target.com: (3) Sterilite 3-Drawer Containers (on sale for $8.09 + 5% Target REDCard discount = $23.06
Target.com: Hanging File Box – $13.99 + 5% Target REDCard discount = $13.29
Michaels:
-Washi Tape Dispenser – $7.99 + 20% discount coupon = $6.39
-Adhesive Magnets – $3.29 + 20% discount coupon = $2.63
Walmart: Magnetic Dry Erase Board – $19.96
Total: $100.26
Here's the thing.
It's taken me almost 10 years of motherhood to realize how few toys our kids need. The key is figuring out how to make space for them to play with the toys they do enjoy. In reality, I could have just bought some dollar store containers for the LEGOs and called it a day. But I was willing to spend a little more money if it meant making a functional space for them to enjoy the LEGOs for years to come. And based on the hours of play I heard behind their doors after completing this project, I am confident this is money well spent.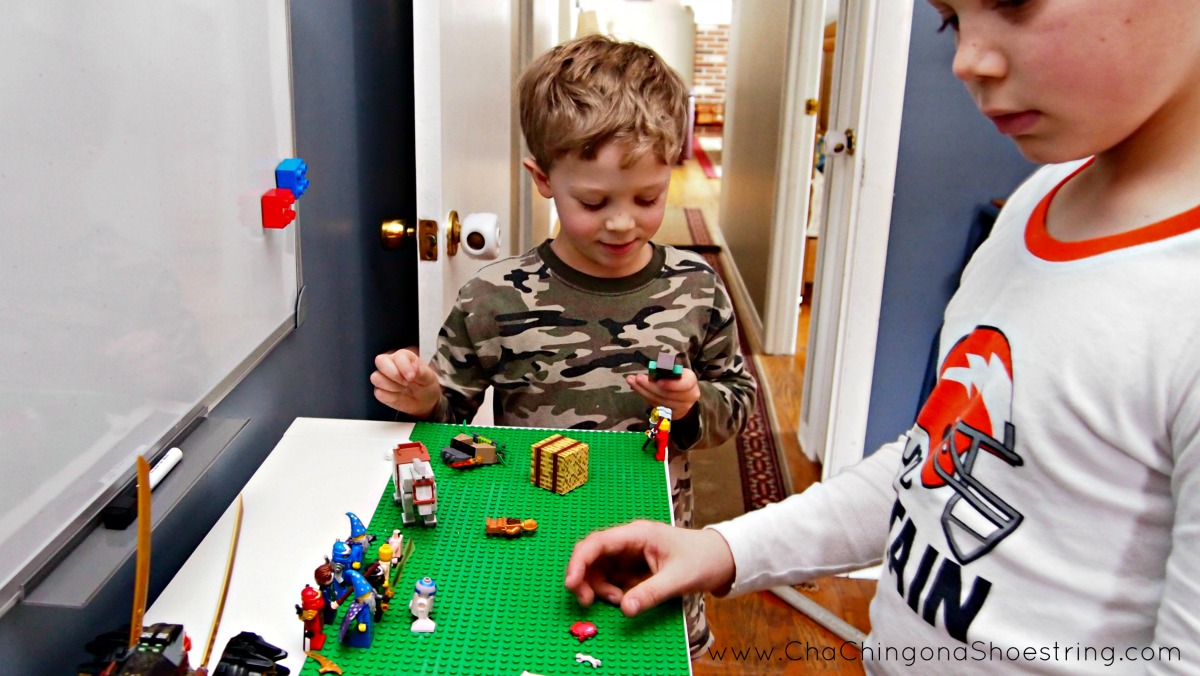 In the end, I'm ready to make my relationship with LEGOs official. I have nothing but love in my heart for them now. They are brilliant, genius, adorable little things – and I'm keeping them around for a long time.
Oh – and I'll keep the LEGOs too. 🙂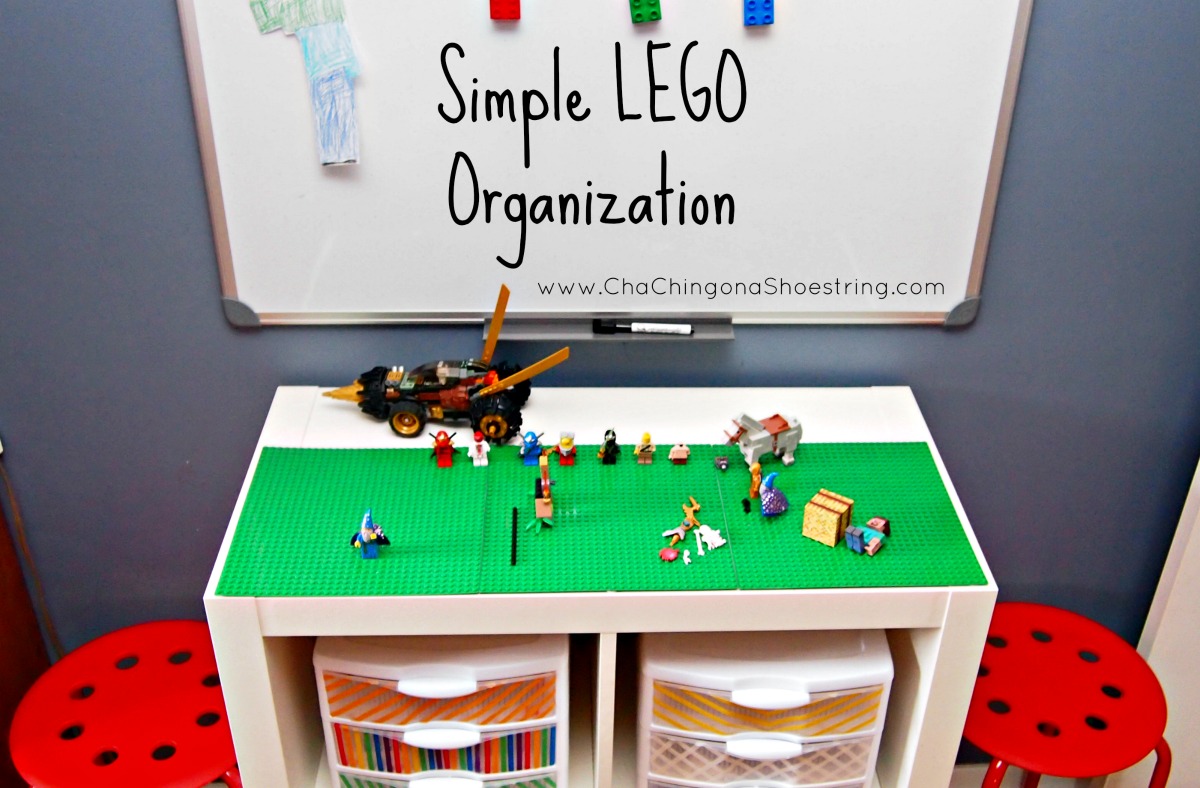 How about you? What are your best tips for Simple LEGO Organization?
You might also like: