This summer I am sharing my goals for making summer meaningful, memorable and fun through my Project Summer series.  I'd love for you to join me!
We had a full week this week.
It was a hot one, so there was lots of playing in sprinklers and swimming.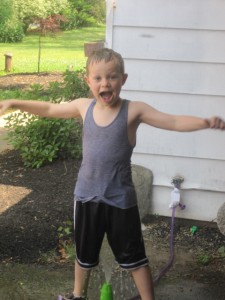 We also went to our town's 125th Anniversary parade with some friends.  Is there anything more fun than a parade with friends?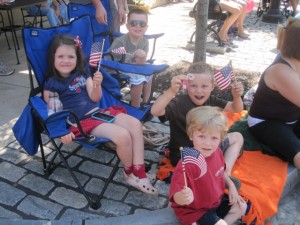 Our Chore Chart continues to be a success.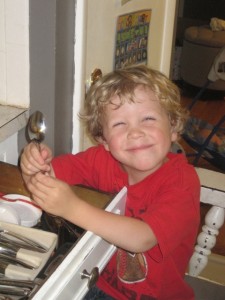 He even looks like he's having fun, doesn't he?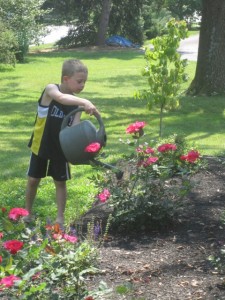 We also had jumping in our van last night and heading to the fireworks that were part of our town's anniversary celebration.  I love me some fireworks!
Here are some of our Project Summer goals this week:
We may head to the $1 movies again this week.  (Last week we accidentally showed up on the wrong day! Guess I should have consulted my Project Summer Planner.)
Training continues for my 5k next month.  I plan on running at least 2 more times this week.
I hope to re-focus on using the timer cleaning method this week.  I've kind of forgotten about that one!
Our family is going on vacation next week, so we'll have LOTS of prep for that.  I might need to print some of those Travel Games printables for the long car ride!
How about you?  What plans do you have for Project Summer this week?  Be sure to check out my LONG list of free and cheap activities if you need some inspiration!