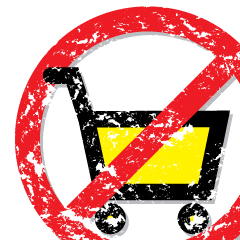 This week, I challenged myself to only make meals from our freezer/pantry.  No grocery shopping for me!  (Although, I did allow myself to make a quick stop yesterday for grapes, carrots, and bread–the necessities.)
Have no fear…I am still in love with E-Mealz.  I am not cheating on E-Mealz.  I simply need to be sure to use up all of the meat in our freezer!
So, here's my menu plan after 'shopping in my freezer':
Monday: We had lots of leftovers from a picnic on Sunday–hurray!
Tuesday: Pierogies and sausage, vagabond baked beans
Wednesday: Roasted Chicken with Maple Walnut Glaze, leftover baked beans
Thursday: Marinaded Chicken Tossed Salad (with lettuce from our garden!), rolls
Friday: We're going camping and only have to bring snacks!
My freezer is very happy with me!