This week's shopping trips were a little random since I was just looking for deals and few staples.  My E-Mealz Meal plan from Aldi is making it through a second week thanks to dinner with some friends and a couple meals not on the menu.
So here are this week's shopping trips:
Here is my Giant PA purchase: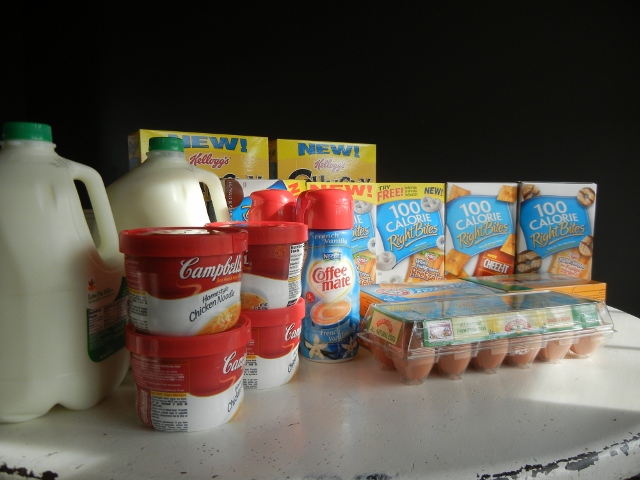 A few highlights:
The milk was free with catalina coupons from a couple weeks ago.
The Land O Lakes eggs were free with a coupon from Vocalpoint that randomly showed up in my mailbox this week.
The Right Bites and cereal were part of the Kellogg/Keebler deal that is going on this week: Buy 7 items, get $5 off.  To make it even better, one of the boxes has a Try Me Free rebate offer!  So, after coupons, rebate, and discount, I paid $0.72 each.
The Campbell's soup was $0.63 each, plus I got a $1.25 catalina coupon for buying 4, so essentially it was $0.31 each.
You can't really see them in the picture, but the Arm & Hammer Fabric Softener Sheets were just $0.50 after coupon.
Total Spent: $13.41
Total Saved: $30.25 (plus will receive $2.50 for rebate)
Here is my Redner's purchase: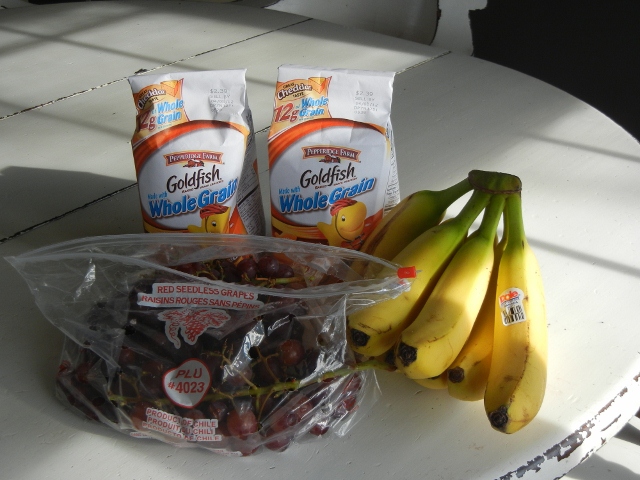 A few highlights:
Grapes were on sale for $1.29/lb.
Goldfish were Buy One Get One Free ($1.20 each)
(Not pictured: Miracle Whip and ketchup)
Spent: $15.54
Saved: $8.55
Here is my Landis purchase: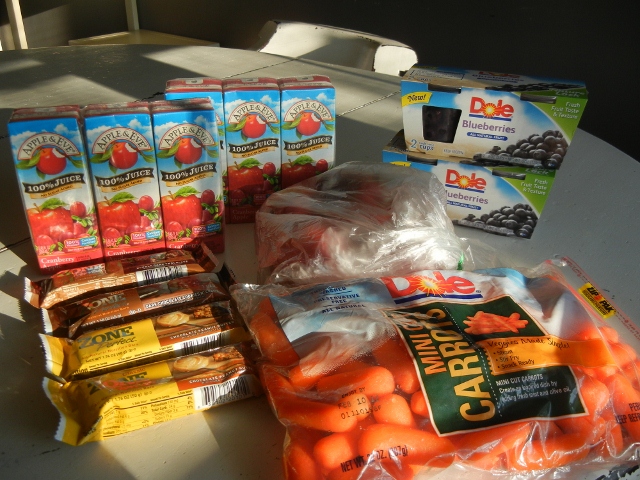 A few highlights:
Zone Bars were only $0.19 after coupon
The Dole fruit was free after a rain check and coupons.
The Apple & Eve juice was $0.89 because they did not carry the Earthwise Juice that was on sale.
Spent: $7.70
Saved: $11.36
I also made a trip to CVS tonight for a rain check on Fiber One Brownies.
Spent: $0.00 after ECBs
Saved: $4.49
Total Spent: $36.65
Total Saved: $54.65
Have you gotten any great deals this week?