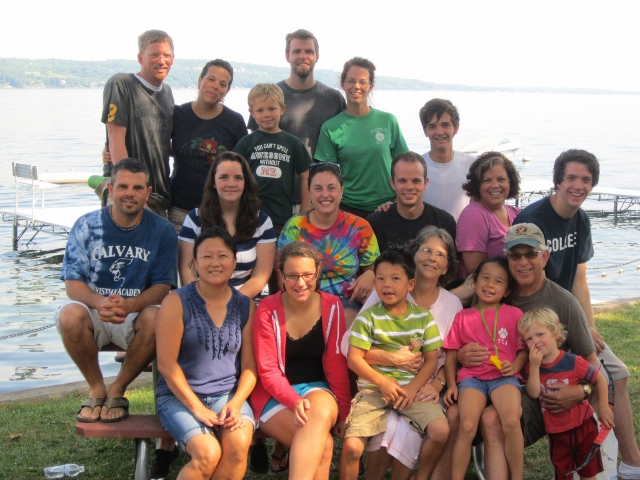 A recent vacation with my family
I just wanted to take a moment to THANK YOU all for being patient with me this summer.
The past two months have been very FULL with family staying with us for a few weeks, my sister's wedding, two extended family vacations, house guests, a three day family reunion and more.   It's all been GOOD stuff, but it's also meant that finding time to dedicate to the blog has been difficult.  There have been days I haven't been able to post at all, and I've neglected certain series like my Cha-Ching Challenge and my Saving on a Shoestring update.
But for some reason, you all just keep coming back!  I just want to express my appreciation for being such faithful readers  I still get the most wonderful comments and encouraging emails from you all even in the midst of the craziness.
And that just makes me happy.
Life seems to be calming down a bit now and so I hope to be able to stick to a more consistent blogging schedule.  But thanks in advance for your understanding.  Sometimes life is just plain full.
You guys are just plain fantastic.