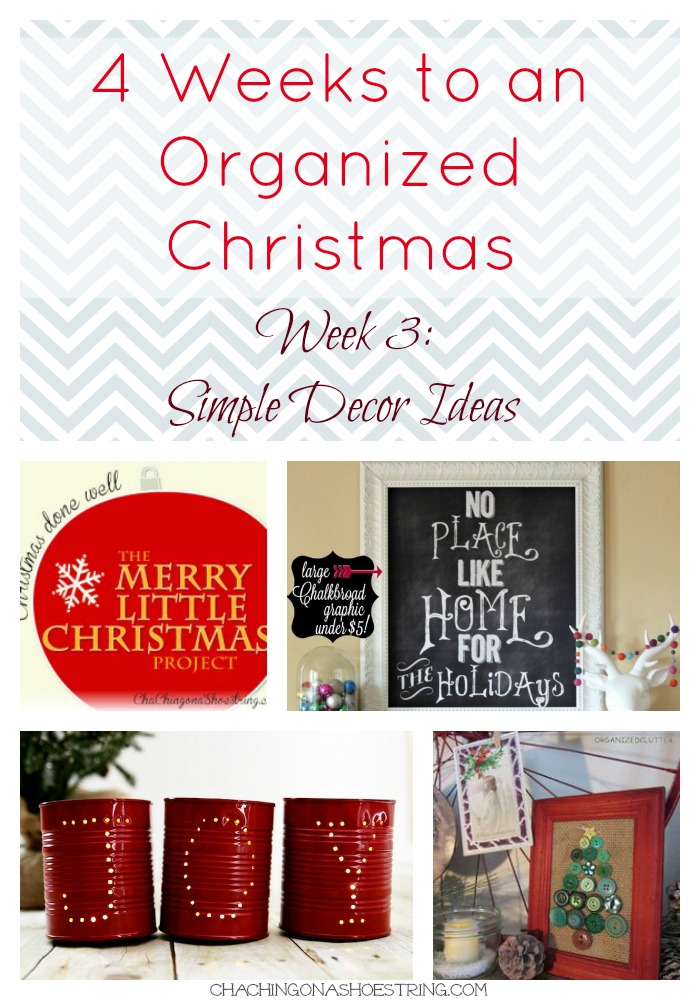 It's Week 3 of our 4 Weeks to an Organized Christmas series!
This week I am embracing my inner crafty diva.  
I still have a few other projects in the works, but first I wanted to introduce you to my new little friend: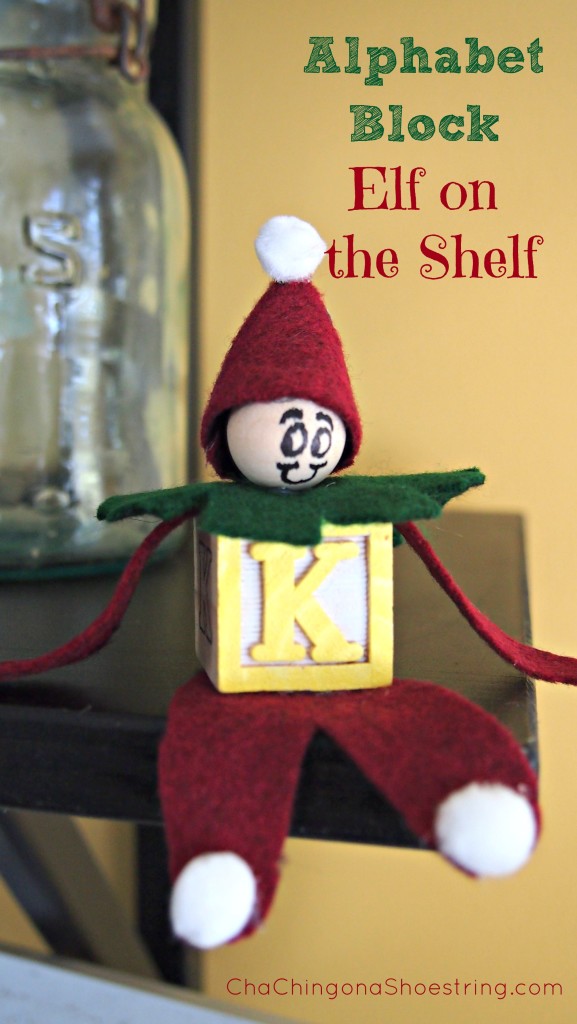 I learned how to make these cuties years ago from a friend's Mom.  Since then, I have created another each time a new member was added to my family.  And now we have a little family of Elves: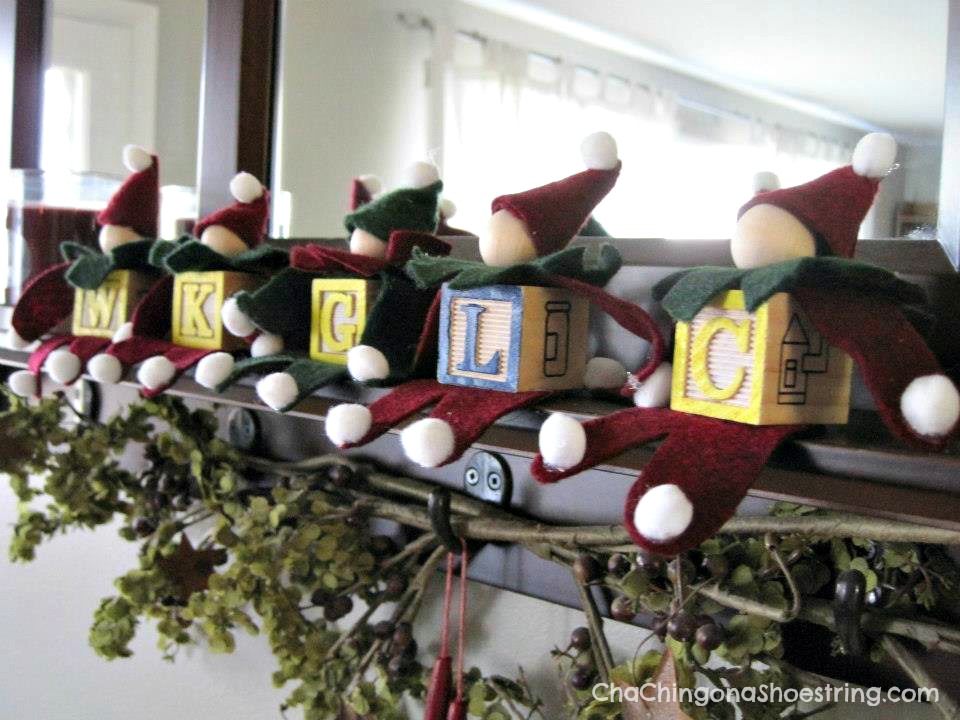 This is such a simple project that anyone can do.  But to simplify it even more, I put together a little tutorial for you.
Here's what you'll need: 
an alphabet block (we like to use the letter of our first initial around here)
a wooden ball bead (ours is 20 mm)
three pom poms
red and green felt
a glue gun
All of these should be cheap and easy to find at Michaels!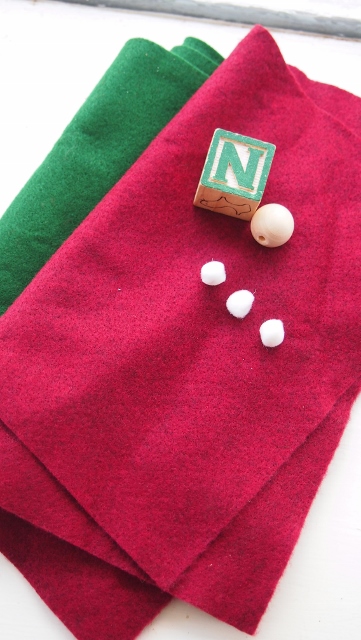 Tutorial:
1) Print out this handy little Elf Template I made for you.  Go ahead.  I'll wait.
2) Cut those cute little shapes out – don't you like how fancy they are?  I made them myself thankyouverymuch.
3) It will be easiest if you trace them onto cardstock or a thin cardboard, but it not, the paper should work.
4) Once you have the shapes, you can trace them onto the red and green felt like so: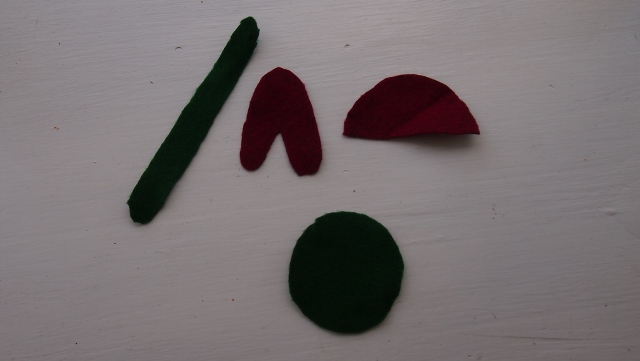 It doesn't really matter which color you use for each.  I just like to mix it up a bit.
6) Next, glue the arms on top of the block.  (Important: You need to glue the arms on before the neck and the head.  Ask me how I know…)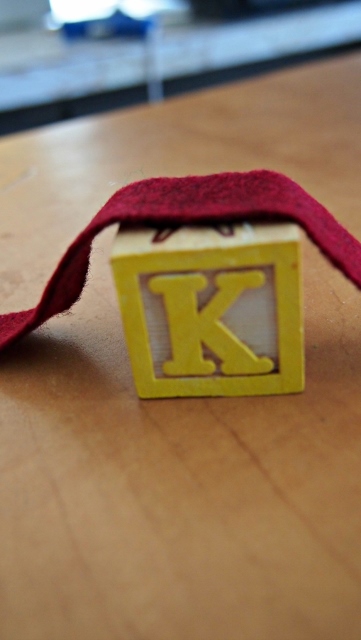 7) Then you'll glue the neck first and then the head.  You'll see I cut out little triangles to make the neck look all fancy and stuff.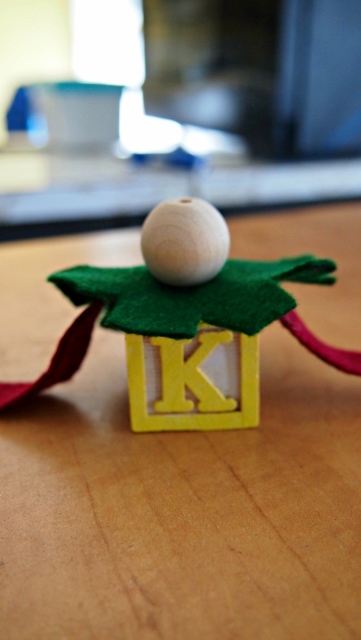 8) Then you'll add the hat. It always takes me a minute to remember how to do this part. So I took pictures to make it simpler for you (and for me the next time):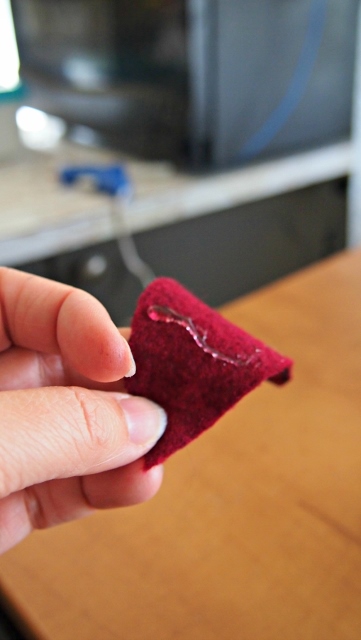 The flat edge of the hat is the part that you will glue together.  Wrap it around your finger like so: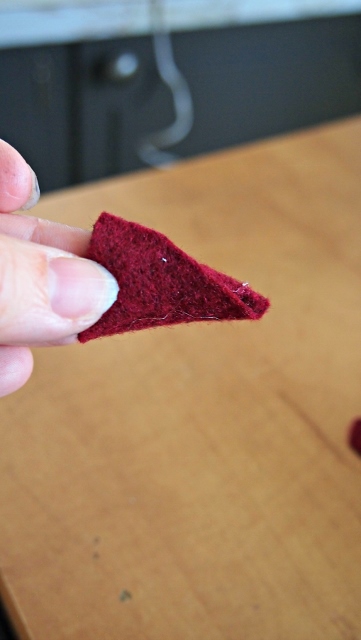 9) And then glue it on your little elf friend's head like so: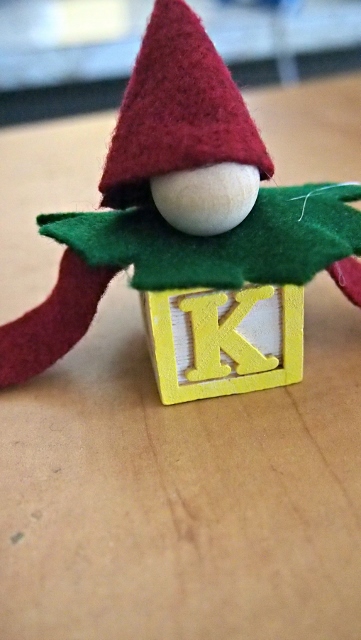 10) And then of course we add the legs: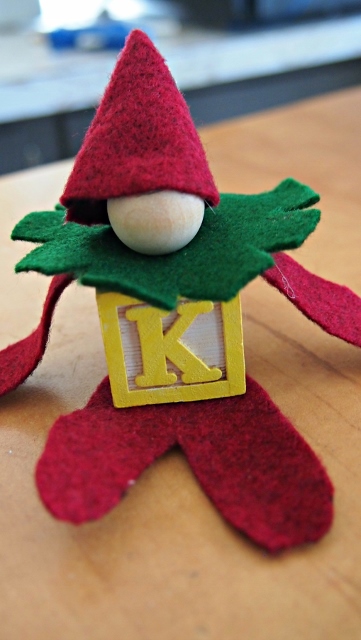 11) Add a few pom pom's, and suddenly you have a new cute little buddy: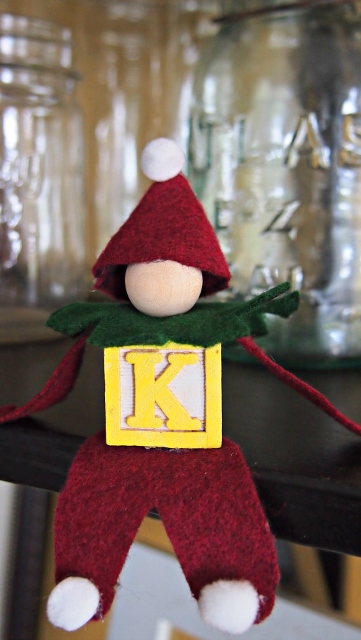 We've enjoyed our little guys with no face, but if you'd like to give him some added personality, go for it!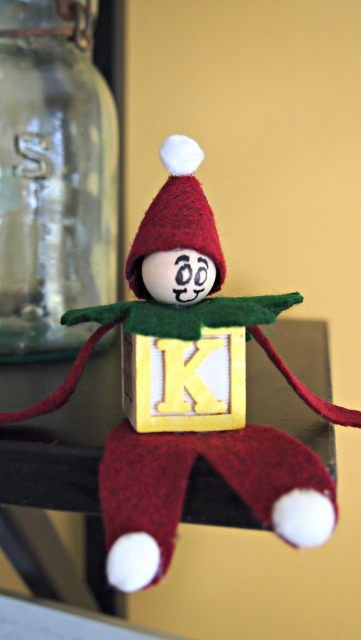 This might also make a simple homemade way to start the Elf on the Shelf tradition this year!
I have an idea! If you decide to make these, I would be tickled if you shared pictures with me on The Merry Little Christmas Project Facebook page.  I want to meet your little guys!
Want to transform your Christmas with us? My Book The Merry Little Christmas Project – Five Words that will Transform your Christmas has helped thousands of women do just that. If you have ever wished that Christmas didn't have to be so stressful, I wrote this book for you. Click here to learn more and begin simplifying and organizing your Christmas with me!