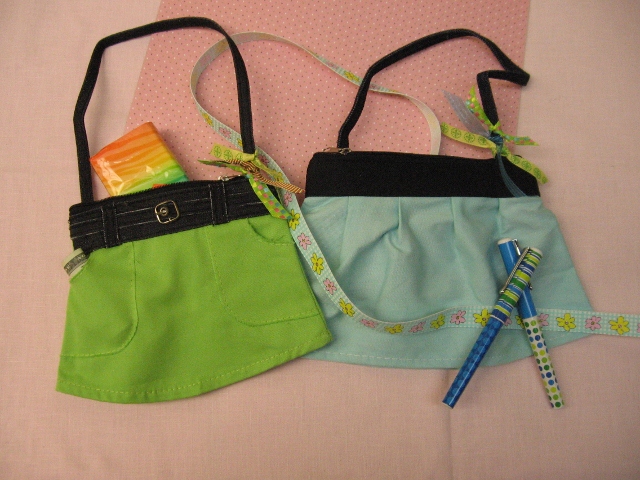 Here's one more clever idea from The Dollar Store Diva (otherwise known as my Mom) on making a simple gift an adorable one!

Since I have such a large family to shop for, I usually give cash or gift cards.
Recently my granddaughter turned 15, and I wanted to do something "funner" than putting her money in a gift bag. I found a "skirt purse" in the Dollar Store, stuck a few small things inside–a funky pen, a little notepad, and a colorful pack of tissues. Girlie stuff like lip gloss, chap-stick, nail polish, etc. would also work. I folded the money gift and stuck it in the pocket of the "skirt."
It looked adorable on the gift table and, best of all, it made my granddaughter smile!
Note from Kaley: How cute is that?  Have you found any other clever ways to wrap gifts?