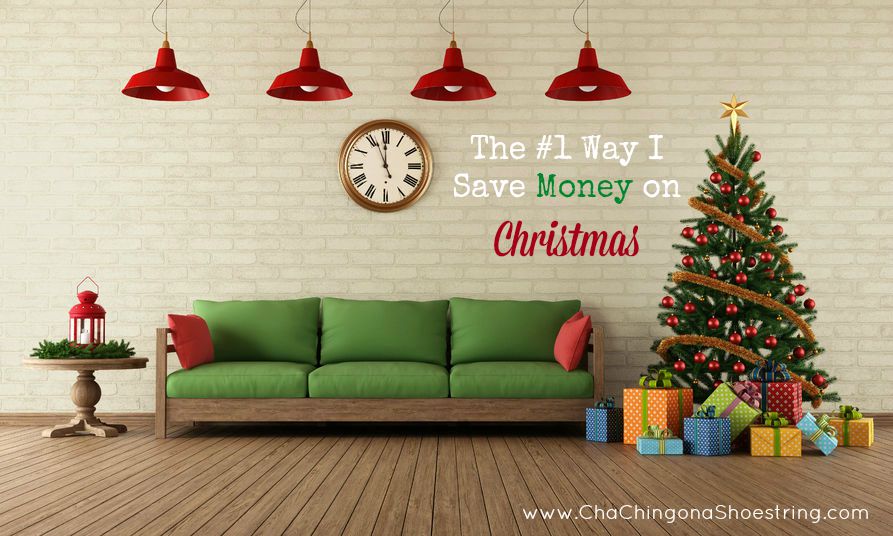 I realize it may feel rather early to be talking about Christmas.
But let's be honest, it's never too early to talk about saving money on your Christmas shopping, is it? It's those who plan ahead who don't find themselves with buyer's remorse after the frenzy of the holiday season. (Learned that lesson the hard way!)
As I think about it, I may have titled this post incorrectly. Rather than "The #1 Way I Save Money ON Christmas", I likely should have named it "The #1 Way I Save Money FOR Christmas".
If I go with the first title, my answer would simply be "Buy less".  It's that easy.
But I also really enjoy gift-giving at Christmas time – like most people I know. So it's also important to save money FOR Christmas.
Many people set up a Christmas fund in their bank account and set aside a little each month to lessen the impact on their budget.
The Christmas after our year and half bout of unemployment, I created a strategy which actually found money outside of my bank account so that spending had NO impact on our budget.  (That is also the Christmas that I spent only $50 out of pocket, which took a whole lot of planning and strategizing. You can read more about that here. )
But for those of you don't have hours upon hours to strategize your Christmas saving and want to know which is my all-time, hands down favorite method, here you go:
The number one way I save money on Christmas is by using Swagbucks.
(For those of you who have been around for long, this likely does not surprise you!)
Through the years, Swagbucks has saved me hundreds and hundreds of dollars on Christmas. By saving up my Amazon gift cards and other rewards throughout the year, I've been able to chop my Christmas budget in half or more – and STILL be as generous as I'd like to be.
If you are new around here and aren't familiar with Swagbucks, it is a rewards site where you earn points (called SB) for things you're probably doing online already, like searching, watching videos, discovering deals, and taking surveys. Then you take those points and exchange them for gift cards to places like Amazon, Starbucks, Walmart, Target, or PayPal cash. You can earn gift cards with as little as 300 SB.
It's quite simple to earn $25 or more in Amazon gift cards each month using Swagbucks – which over the course of a year really adds up!
Exclusive Signup Code:
If you haven't joined Swagbucks yet, NOW is the best time. Swagbucks has generously offered my readers an exclusive signup code that will score you 70 FREE points called SB just for signing up. Simply click HERE to sign up now and enter my code CHACHING70 to start off with 70 FREE SB (in addition to the 4 you'll automatically receive)! Just click on the words "I have a sign up code" upon signing up.
You can also earn up to 75 more free SB by completing the quick tasks recommended once you register, which will get you halfway to your first Amazon gift card!
Once you've signed up, you'll want to click here to find out the top 5 easiest ways to earn SB and start saving up FOR Christmas now!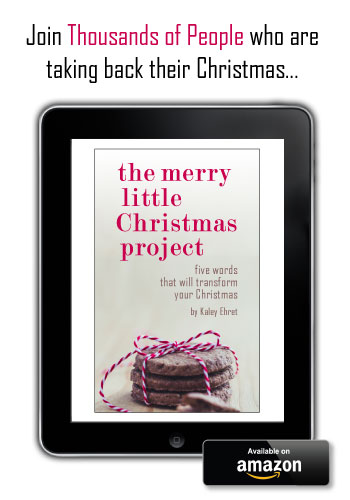 Want more help simplifying Christmas? Join me and thousands of others as we transform Christmas with five little words.